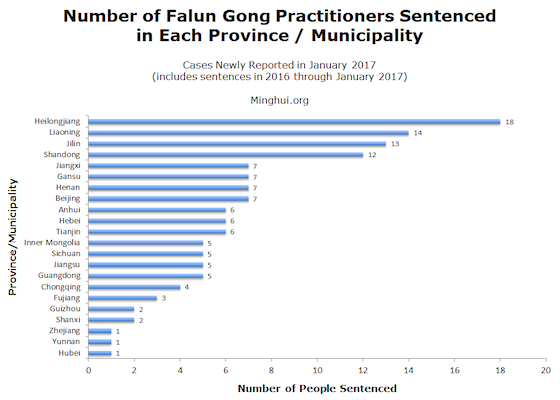 According to information compiled by Minghui.org, the month of January 2017 recorded 137 new cases of Falun Gong practitioners sentenced to prison by the Chinese Communist Party's (CCP) court system. Due to the CCP's information blockade, the number of Falun Gong practitioners who were sentenced cannot always be reported in a timely manner, nor is all the information readily available.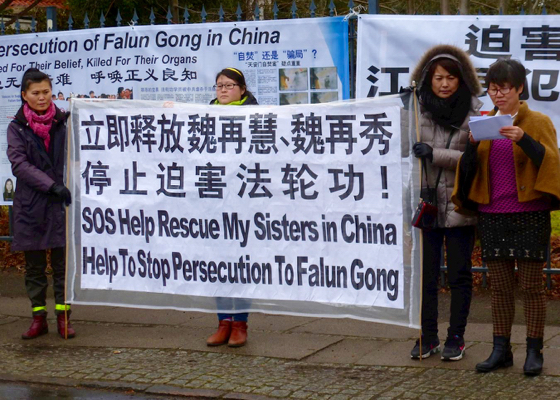 "After 20 months of detention, my two sisters were each sentenced to a seven-year prison term. This is wrong because they are innocent and should be free." A woman in Denmark is using all means possible to rescue her sisters, wrongly imprisoned in China for upholding their belief in Falun Gong.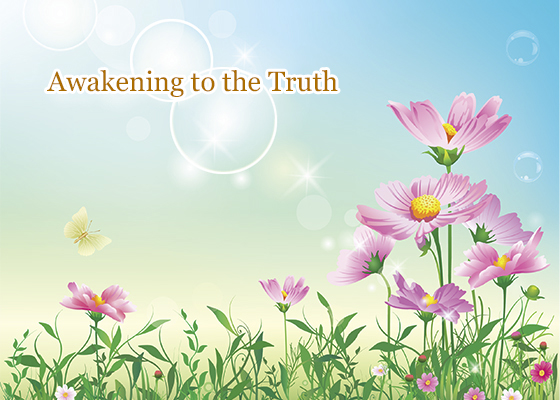 Two local women in Dandong City were arrested in October 2016 for talking to people about the persecution of Falun Gong. The prosecutor at Yuanbao District Procuratorate dismissed Ms. Ji Lijun's case a month later for insufficient evidence of any wrongdoing and released her on bail. In February this year, the prosecution dismissed the case against Ms. Ren Ping and released her unconditionally. They also returned Ms. Ji's bail money and exonerated her completely.
Village head: "I hope one day the Chinese people will have freedom of belief and can enjoy more human rights."
An innocent practitioner is unjustly imprisoned and forcibly given injections that quickly and severely impacted her physical and mental health.
After suffering for six years and searching deeply within herself, a practitioner discovers the fundamental attachments that had been holding her back.
~ Accounts of Persecution ~
~ People in China Awaken to the Truth ~
~ Clarifying the Truth ~
~ Podcasts ~
~ Improving Oneself ~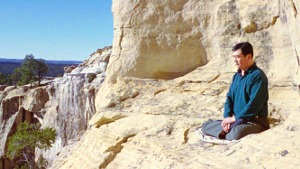 Master Li quietly watching the world from amidst the mountains after leaving New York following July 20th, 1999. (Published January 19, 2000)