37 Falun Gong Practitioners Sentenced for Their Faith in October 2017
November 29, 2017 | By a Minghui correspondent in China
(Minghui.org) At least 37 Falun Gong practitioners were sentenced for their faith by the Chinese Communist regime in October 2017, according to information collected by Minghui.org.
In addition, 26 sentences that took place between January and September 2017 were also reported in October 2017.
Among the 63 newly confirmed cases, Liaoning Province topped the list with 17 sentences, followed by Shandong Province with 10 cases. Beijing, Hebei Province, Sichuan Province and Hubei Province each have 5 sentences. The rest of the sentences were handed down in 8 other provinces.
Sixteen practitioners were fined by the courts for a total of 190,000 yuan and extorted by the police for 36,000 yuan.
In one case, Ms. Li Honglei and her mother-in-law, Ms. Qiu Qinghua, both from Qingdao, Shandong Province, were each fined 40,000 yuan by the court. Ms. Li and Ms. Qiu were sentenced to prison for 4 years and 3 years, respectively, for practicing Falun Gong.
Lawyers: No Legal Basis for Persecution
Most of the practitioners who were sentenced hired lawyers to defend them in court. The lawyers all argued against the illegality of the persecution, as no laws in China criminalize Falun Gong. They also argued for their clients' exercise of their freedom of belief in practicing Falun Gong.
The Chinese court system sentences practitioners using Article 300 of the Criminal Law under the charge of "using a cult organization to undermine enforcement of the law."
Since the People's Congress (China's legislative body) has never enacted a law deeming Falun Gong a "cult," former Communist Party leader Jiang Zemin directed the Supreme People's Court and the Supreme People's Procuratorate to issue a statutory interpretation of Article 300 in November 1999, which required that anyone practicing or promoting Falun Gong be prosecuted to the fullest extent possible.
However, a new statutory interpretation that replaced the 1999 version took effect on February 1, 2017. The new interpretation made no mention of Falun Gong and emphasized that an indictment for engaging in a cult must be based on solid legal grounds. Thus, the indictment against Falun Gong practitioners lacks legal basis.
Teacher Sentenced to Three Years with Fabricated Evidence
Ms. Sun Yanhuan, a 58-year-old teacher from Jiamusi, Heilongjiang Province, was sentenced to three years on October 19, 2017.
Ms. Sun was first arrested on December 24, 2015, but was soon released on bail. The police tricked her into going to the police station for a talk on November 8, 2016, where they arrested her again. She has since been held at Jiamusi Detention Center.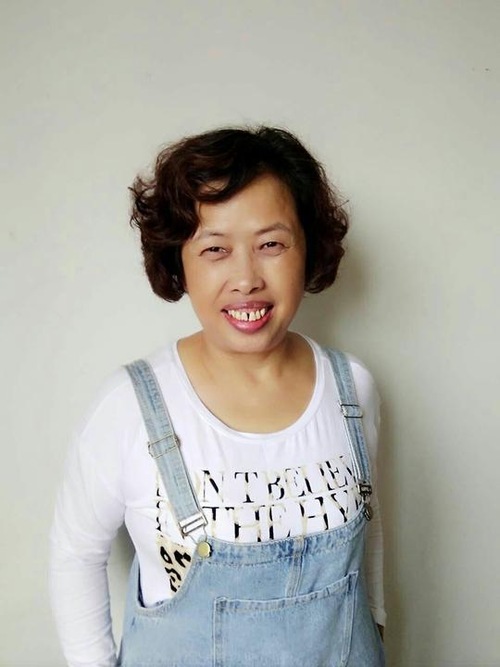 Ms. Sun Yanhuan
During her two hearings at Dongfeng District Court on September 27 and October 16, 2017, Ms. Sun's lawyers argued against the lack of legal basis for the charges.
Ms. Sun also testified against the fabricated evidence submitted by the police, including "500 copies of Falun Gong literature" that she never possessed, as well as a phony deposition that she refused to sign but was later added to her case file.
Another piece of evidence used to charge Ms. Sun in the indictment was that she participated in an appeal to the provincial superior court in October 2015. Ms. Sun argued that she went to the high court in Harbin to report the illegal imprisonment of Falun Gong practitioners in a local brainwashing center and how the local court had violated legal procedures when trying the practitioners. She emphasized that it was her constitutional right to appeal the violation of legal rights.
The judge announced the verdict of three years' imprisonment three days after the trial.
Beijing Teacher Sentenced to Three Years for Suing Former Communist Regime Leader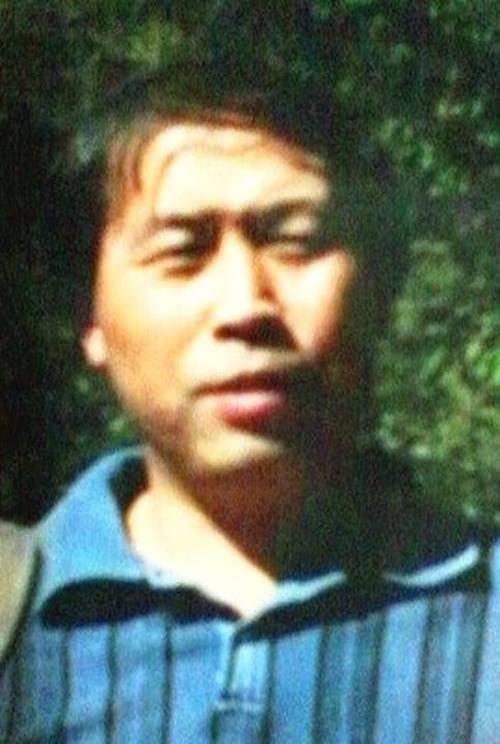 Mr. Li Lanqiang
Mr. Li Lanqiang, 53, a former middle school math teacher, was sentenced to three years in prison by Fangshan District Court on October 27, 2017, for submitting criminal complaints against Jiang Zemin, former Communist Party leader who ordered the persecution of Falun Gong in 1999.
Prior to his latest sentence, Mr. Li had been given another two sentences of four years each at forced labor camps. His wife was forced to divorce him and his father passed away due to the enormous stress from the persecution.
Mr. Li submitted his criminal complaint against Jiang to the Supreme People's Court on August 2, 2015, and hoped to raise awareness of the persecution.
In retaliation, the police ransacked his home and arrested him on April 20, 2016. He was soon indicted and ordered to face trial.
His first hearing on October 13, 2016, was adjourned in 10 minutes when he requested the judge and other officials be recused. He was shocked with electric batons after the second hearing on February 9, 2017.
During his third hearing in March, his lawyers were able to present their defense arguments about the illegality of the persecution and that the Falun Gong materials confiscated from his home could not be used as evidence against him, as they were his lawful possessions and caused no harm to anyone, much less undermine law enforcement.
The judge adjourned the third hearing without issuing a verdict. On October 27, 2017, Mr. Li's lawyer was informed by the court that he had been sentenced to three years of imprisonment.
Chongqing Doctor Sentenced to Two Years for Passing Out Informational Materials
Mr. Kang Hong, 49, from Chongqing, was sentenced to two years in October by Jiulongpo District Court for passing out materials about Falun Gong.
Mr. Kang was arrested on October 28, 2016, while giving out the materials. He has since been detained at Huayan Detention Center.
Since the onset of persecution against Falun Gong in 1999, Mr. Kang has been repeatedly arrested and sentenced to forced labor camps and prison for his faith. During a four-year prison term, he was made to do hard labor, beaten, and subjected to electric shocks and other forms of torture. He was also force-fed nerve-damaging drugs.
Liaoning Woman Sentenced to Prison for Writing Letter to Police
Ms. Han Qing, a 46-year-old teacher in Shenyang City, was sentenced a 3.5-year prison term in October 2017 for writing a letter to police and urging them to stop participating in the communist regime's persecution of Falun Gong.
Ms. Han was first arrested on November 3, 2016, for distributing calendars bearing information about Falun Gong. She was released on bail on December 9.
In early April 2017, Ms. Han wrote a letter to local police, sharing her personal experience of improving her health through practicing Falun Gong. The letter also tried to persuade the police not to participate in the persecution.
She followed up by calling Zhao Wei, the deputy head of the local Domestic Security Office, and asked them to return her personal belongings that they had confiscated from her home during the November arrest, including her computer, textbooks, and lesson plans.
Zhao asked her to see him at the local police department. Ms. Han went there on April 5, only to be dragged into the interrogation room the moment she had arrived.
Zhao said they had to take her back into custody because she wrote that letter to them, per an order from his superior, Li Wei, head of the local Domestic Security Office.
It was learned in early November that Ms. Han had been sentenced to 3.5 years by Liaozhong District Court. She is now appealing her case.
Previous reports:60 Falun Gong Practitioners Sentenced for Their Faith in September 201736 Falun Gong Practitioners Sentenced for Their Faith in August 201761 Falun Gong Practitioners Sentenced for Their Faith in July 2017575 Cases of Falun Gong Practitioners Sentenced for Their Faith Reported in the First Half of 201778 Cases of Falun Gong Practitioners Sentenced for Their Faith Reported in May 2017117 Cases of Falun Gong Practitioners Sentenced for Their Faith Reported in April 2017110 Cases of Falun Gong Practitioners Sentenced for Their Faith Reported in March 201772 Falun Gong Practitioners Sentenced for Their Faith in February 2017137 Cases of Falun Gong Practitioners Sentenced for Their Faith Reported in January 2017