Persecution Deaths of 19 Falun Gong Practitioners Reported in April 2022
(Minghui.org) The month of April 2022 confirmed 19 additional cases of Falun Gong practitioners persecuted to death for upholding their faith. The exact month and year of one practitioner's death remains to be investigated. Of the remaining 18 deaths, one took place in 2016, one in 2018, six in 2021, and ten in 2022.
Falun Gong, also known as Falun Dafa, is a mind-body practice based on the principles of Truthfulness, Compassion, and Forbearance. Since its introduction to the public in 1992, countless people have been drawn to its profound principles and health benefits. Fearing its ever-growing popularity, the Chinese communist regime launched a nationwide campaign in July 1999, attempting to stamp out the practice.
The 19 deceased practitioners came from 6 provinces and 1 municipality in China. Heilongjiang Province recorded the most deaths (7), followed by Hebei (4), Liaoning (3), Chongqing (2), and Gansu, Guizhou, and Inner Mongolia (1 case).
The deceased practitioners and the year of their deaths are:
- Heilongjiang Province (7): Wang Xuqiu (2020 or later), Gao Xiulan (2021), Wang Guirong (2021), Li Peixian (2022), Zhang Shimin (2022), Cui Jinshi (2022), and Zhao Chengxiao (2022)- Hebei Province (4): Liu Changming (2018), Zhao Lin (2022), Han Junde (2022) and Jiang Guiling (2022)- Liaoning Province (3): Wang Yanjie (2016), Liu Hexian (2021) and Zhang Liyan (2022)- Chongqing (2): Liu Yongmei (2021) and Wang Liuzhen (2022)- Gansu Province (1): Kong Lingpu (2021)- Guizhou Province (1): Zhou Xianglan (2021)- Inner Mongolia (1): Yang Xiurong (2022)
Two of the Hebei practitioners, Mr. Han, 77, and Mr. Zhao, 69, passed away while still in custody. Ms. Cui of Heilongjiang Province died hours following her latest arrest.
The newly-confirmed deaths include two married couples, Mr. Liu Hexian and Ms. Wang Yanjie of Liaoning Province, as well as Mr. Zhao Chengxiao and Ms. Gao Xiulan of Heilongjiang Province. All of them passed away after succumbing to the long-term mental distress from the persecution and/or torture while being detained.
Below are select cases of death confirmed in April 2022.
Deaths in Custody
88-year-old Woman Dies Four Hours Following Arrest for Practicing Falun Gong
Ms. Cui Jinshi, 88, of Harbin City, Heilongjiang Province, died four hours after she was arrested for studying Falun Gong's teachings.
Seven officers broke into Ms. Cui's home at around 1 p.m. on April 13, 2022, when she was studying Falun Gong's teachings with six other practitioners. The police confiscated Ms. Cui's Falun Gong books, a photo of Falun Gong's founder, and cash. Ms. Cui fell as she tried to stop them, saying, "Don't take my books! Don't take Master's photo!"
At 5:45 p.m., Ms. Cui's son Mr. Piao Hu received a call from the police, who told him that his mother was in the emergency room at the 242 Hospital. He rushed to the hospital. Five minutes later, the doctor came out and announced Ms. Cui was dead. The son saw Ms. Cui's body. Her face was pale. Her throat was cut open. And she was only wearing one shoe.
Mr. Piao said his mother had been healthy over the past 20 years thanks to her practice of Falun Gong. Despite her age, she lived on her own and walked fast. It's unknown exactly what the police did that caused her death in just four hours.
Critically Ill Man, 77, Denied Medical Parole While Serving 8.5 Years, Dies Months Later
The Jidong No. 5 Prison in Hebei Province notified Mr. Han Junde's family on April 14, 2022, that the Baoding City, Hebei Province man had passed away at 10:35 a.m. that day.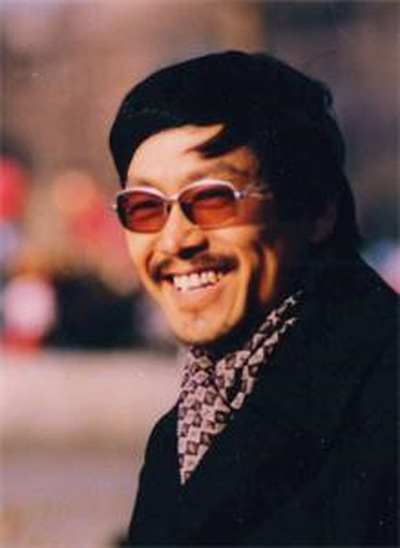 Mr. Han Junde
Mr. Han died less than three years after he was admitted to the prison to serve an 8.5-year term for making gourd crafts carved with "Truthfulness-Compassion-Forbearance" carved on them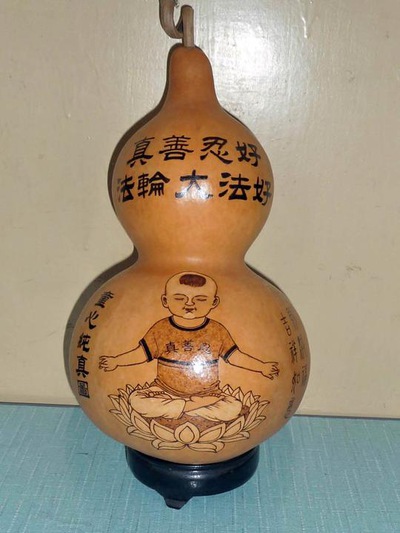 A gourd with "Truthfulness-Compassion-Forbearance is good; Falun Dafa is good" written at the top
After Mr. Han was taken to the prison, the guards repeatedly ordered him to plead guilty and renounce Falun Gong. Because he refused to comply, they stripped his rights to see, call, or write to his family.
Mr. Han's family later learned that he had developed severe anemia due to the abuse in prison. He became blind in one eye and had to be wheeled around in a wheelchair in the prison. The family had applied for medical parole for him, but the Jingxiu District Justice Bureau denied their application, even after the doctor determined that he qualified.
Mr. Han was hospitalized around early 2022 after becoming critically ill. He was wearing a drainage tube after he was discharged. He was taken to the hospital again on April 5, 2022. He was unable to breathe on his own and was put on a ventilator. He passed away nine days later.
Cellphone Repair Shop Owner Dies Serving Time
Mr. Zhao Lin of Zhangjiakou City, Hebei Province, died on April 2, 2022, while serving a 3.5-year term for practicing Falun Gong.
The guards at the Zhangjiakou City Detention Center, who had been denying Mr. Zhao's family visits, informed the family on March 25, 2022, that Mr. Zhao had developed a lung condition and had been taken to the Zhangjiakou City No. 1 People's Hospital. It was reported that he was on a ventilator. It is not clear if his family was allowed to visit him in the hospital. Mr. Zhao passed away on April 2 at the age of 69.
Mr. Zhao, who used to work at a grain machinery factory, opened a cellphone repair store after he retired. Three officers arrested him at his shop on April 7, 2020, and confiscated his computer, Falun Gong informational materials, and personal belongings. That evening, the same officers went to Mr. Zhao's home, broke open the lock to his storage room in the basement, and confiscated a computer, printer, and other items. More officers returned the next morning and confiscated more items from his basement storage and took them away in a van.
He appeared in the Qiaoxi Court on October 13 and again on November 2, 2020. The bailiffs ordered Mr. Zhao to wear whole-body protective gear during the hearings. Yet the bailiffs escorting him didn't even wear masks. Because his family couldn't see an inch of Mr. Zhao, they weren't sure if it was really him or if the authorities were trying to cover up something. The judge sentenced Mr. Zhao to three and a half years in December that year.
Deaths after Long-Term Persecution
Retired Engineer Dies after Being Blinded with Drugs and Suffering Broken Legs
Ms. Wang Liuzhen passed away on January 1, 2022, capping decades of suffering persecution for her faith in Falun Gong. She was in her 80s.
Ms. Wang, retired, was a metallurgical engineer in the Chang'an No. 2 Factory in Chongqing. After the communist regime ordered the persecution in 1999, she was given two labor camp terms and held in a psychiatric hospital three times. She was fed and injected with toxic drugs, which damaged her internal organs and caused her to become blind.
The residential committee and the Jiangbei District 610 Office forced her husband to divorce her, threatening to suspend his pension if he didn't. Her children were also forced to sign agreements not to visit their mother or they would lose their jobs.
To monitor Ms. Wang, the authorities built a sentry box outside her home and monitored her around the clock for over ten years. The people monitoring her often beat and verbally abused her, breaking her nose with a wooden stool at one point. They shouted at her, "I'm going to beat you to death tonight!"
When Ms. Wang refused to stay silent and still tried to seek justice even after she became blind, they retaliated by taking her to a remote location, where they beat her so badly that they broke her legs.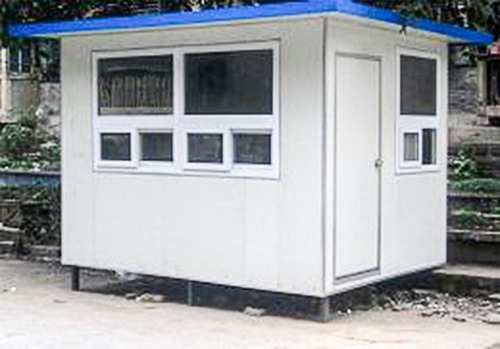 The sentry box built specifically to monitor Ms. Wang
Ms. Wang being followed by security personnel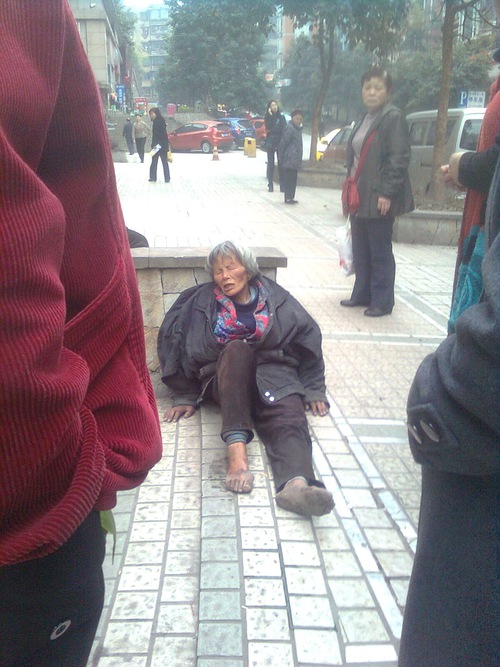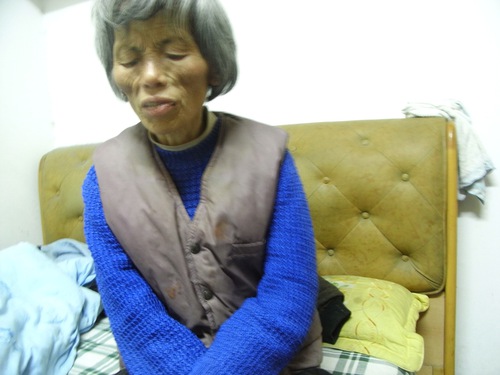 Ms. Wang was reduced to skin and bones from the abuse she suffered at the hands of CCP personnel.
77-year-old Woman Dies after Enduring 20 Years of Persecution
After enduring repeated arrests, harassment, incarceration, and torture for the last 20 years for refusing to give up her faith in Falun Gong, Ms. Yang Xiurong was dealt another heavy blow when the authorities suspended her pension in 2020, claiming that she wasn't entitled to it because she'd been sentenced to prison.
The Chifeng City, Inner Mongolia, resident contacted various government agencies to seek justice, but to no avail. She succumbed to the physical and mental distress of the persecution and passed away on February 25, 2022. She was 77.
Since the persecution started in 1999, Ms. Yang was repeatedly arrested and detained for upholding her faith. She served two labor camp terms of three years and a prison term of three and a half years.
The labor camp guards hung her up and beat her, often for over two hours at a time. In addition to the torture, she was forced to do intensive free labor, including working in the fields. When she came back from the fields to the labor camp, the guards searched her. In the evening, she was forced to listen to or watch propaganda videos that slandered Falun Gong.
While serving time in the prison, she endured constant torture, brainwashing, and drug administration.
Heilongjiang Woman Dies from Torture in Prison
Ms. Li Peixian of Qiqihar, Heilongjiang Province, went to Beijing to appeal for the right to practice Falun Gong in 1999 and was arrested. At a detention center, director Lin whipped her with a PVC pipe, leaving dark bruises on her back and legs. She had to sleep on her stomach.
Ms. Li returned to Beijing to appeal again in 2002 and was given three years in the Shuanghe Forced Labor Camp. She was regularly beaten and forced to watch propaganda videos smearing Falun Gong. In the winter, the guards put her in an empty room with no bed, covers, or heat. She had massive vaginal bleeding in February 2003 and was released on medical parole.
Ms. Li was arrested again and sentenced to prison in 2010 for talking to people about Falun Gong. The inmates tied her up in a spread eagle position for three months. They often threw her on the ground and almost killed her. Her legs were severely swollen and she was emaciated. On the verge of death, she was released in 2015.
In early 2022, her conditions relapsed and Ms. Li passed away on February 23, 2022.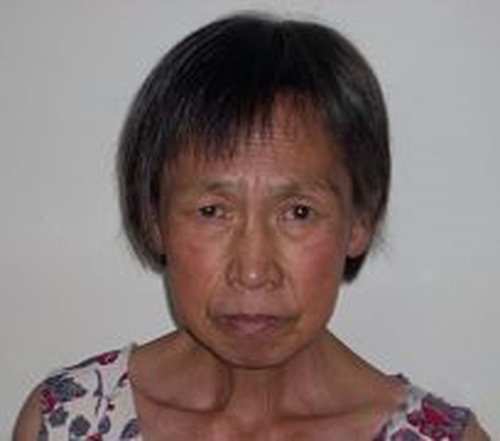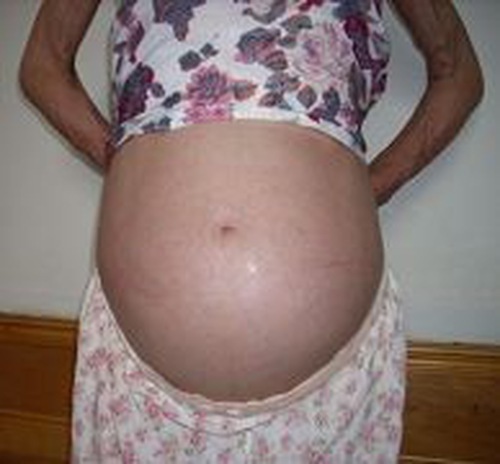 Ms. Li after she was released from prison in 2015
Elderly Couple Die One Year Apart
After enduring two decades of arrests, harassment, and detention for upholding their faith in Falun Gong, a married couple in Daqing City, Heilongjiang Province passed away, one right after the other.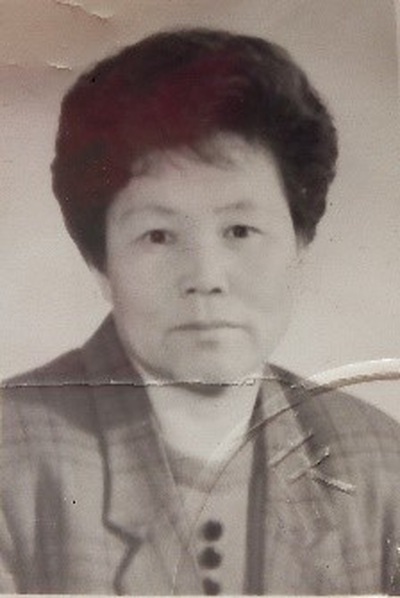 Ms. Gao Xiulan
Mr. Zhao Chengxiao was a truck driver with the Oil Production No.3 Company under Daqing Oilfield. His wife Ms. Gao Xiulan worked at the same company as a financial manager.
For appealing for the right to practice Falun Gong and raising awareness about the persecution, the couple were arrested multiple times over the years. Ms. Gao's last arrest was on August 5, 2014, when the police found her talking to people about Falun Gong. The police found her name, address, and ID number on her bus pass. They took her keys and ransacked her home. Mr. Zhao, who was printing Falun Gong informational materials when the police came, was also arrested.
The couple were then taken to the detention center. There, Ms. Gao suffered dangerously high blood pressure, skin ulcers, dizziness, headache, and sometimes shortness of breath. Her lawyer applied to have her released on bail for medical treatment but the application was denied. The Ranghulu District Court later sentenced each of them to 3.5 years in prison.
On May 21, 2016, the next day Ms. Gao was taken to the Heilongjiang Province Women's Prison Prison. She was diagnosed with breast cancer in prison. She was deceived into writing a statement to renounce Falun Gong and released on medical parole.
Despite her health, the community committee staff members constantly harassed her. Her health continued to decline and her migraines that were cured by Falun Gong returned. In November 2020, Ms. Gao fell into a coma, remained bedridden, and was unable to eat. She was emaciated in her final days. She passed away on April 27, 2021. She was 75.
Ms. Gao's passing devastated her husband. He began to have sharp pain in his left knee. He was unable to stand on his own and had to use a crutch, yet the police still constantly went to his home to see if other Falun Gong practitioners were visiting him.
Mr. Zhao's son invited him for dinner for the Lantern Festival on February 15, 2022, and took him home afterward. When he called Mr. Zhao two days later, no one answered. He went to Mr. Zhao's place to check on him, only to find he had already passed away. He was 76.
Husband and Wife Die Five Years Apart As a Result of the Persecution of Their Faith
After a couple in Dalian City, Liaoning Province, took up Falun Gong in 1996, they stopped fighting with each other and were able to enjoy a happy marriage. Both of them also saw their health improve. But because they wouldn't give up their faith after the communist regime ordered the persecution of Falun Gong in 1999, they were constantly harassed and arrested. Five years after the wife passed away in 2016, the husband died.
Ms. Wang Yanjie went to Beijing on July 20, 1999, and October 27, 2000, to appeal for the right to practice Falun Gong. She was arrested the second time and held at the Mouping District Detention Center in nearby Yantai City, Shandong Province.
Ms. Wang was arrested again on March 1, 2001, and held at the Mouping District Detention Center until April 1, 2001.
While Ms. Wang escaped an arrest on September 3, 2003, her husband Mr. Liu Hexian was arrested. He was held at the Mouping District Detention Center and released on bail on September 29.
Ms. Wang was forced to live away from home for the next three years to hide from the police. As the police couldn't find her, they arrested Mr. Liu again at his workplace and ransacked their home.
At the detention center, the guards tied his toes against toothbrushes. They also held him down on the ground and whipped him with a leather belt. His buttocks severely swelled and he was unable to sit. When his family visited him, at least ten guards stood between them and didn't let him talk.
The police took most of the valuables from the couple's home. Several officers stayed behind, waiting to arrest Ms. Wang if she returned. Their landline was also monitored.
When Mr. Liu was released, 610 Office agents extorted 2,000 yuan from him. The injuries he sustained in the detention center rendered him unable to work, and he was fired from his job in 2005.
The couple were both arrested on September 29, 2006, and held at the Mouping District Detention Center until October 28, 2006. Shortly after, the authorities suspended Ms. Wang's pension. When the couple went to the local social security bureau to demand the reinstatement of their pension, they were arrested again and held at the Mouping District Detention Center.
Ms. Wang was arrested one more time in the summer of 2009 for talking to people about Falun Gong. She was held at the Minzhuguangchang Police Station for two days and then released.
The police searched her home when no one was present. They took her computer and paper cutter. The police harassed her a few more times after she was released. They took her to the hospital for a physical exam prior to detaining her but relented as she was diagnosed with a medical condition.
After enduring the persecution for nearly two decades, Ms. Wang passed away on March 16, 2016. She was 64.
Her passing was very hard on Mr. Liu. His health declined steadily over the years. He died on September 9, 2021. He was 69.
Hebei Woman Dies after Non-stop Harassment
After the communist regime ordered the persecution of Falun Gong in 1999, Ms. Jiang Guiling of Langfang City, Hebei Province, was repeatedly arrested for not renouncing her faith. The police harassed her multiple times each year. She passed away on March 10, 2022. She was 60.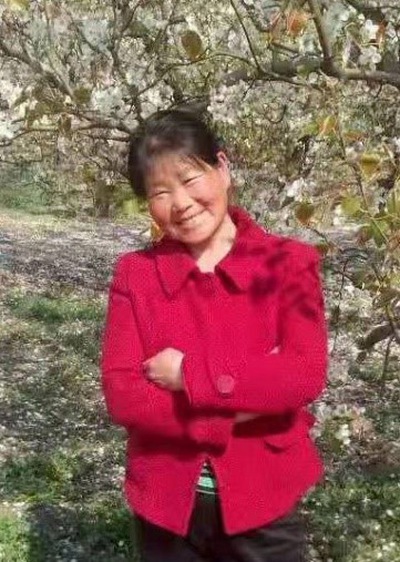 Ms. Jiang Guiling
Ms. Jiang was arrested on February 9, 2008. After 60 days at the Langfang Brainwashing Center, she was given one year at Shijiazhuang Women's Forced Labor Camp, where she was subjected to brainwashing and forced to do intensive unpaid labor.
The police continued to harass her and pressure her to renounce Falun Gong after she was released. The mental pressure took a toll on her health, which eventually led to her premature death.
Liaoning Woman Passes Away in Displacement
Three months after Ms. Zhang Liyan of Dandong City, Liaoning Province, began to practice Falun Gong in 1998, many of her ailments disappeared. She never wavered in her faith after the persecution began one year later. Because she raised awareness about the persecution, she was arrested in 2005 and given two years at the notorious Masanjia Forced Labor Camp. The labor camp guards force fed her, hung her up, deprived her of sleep, and laced her food with toxic drugs.
After she was released in 2007, she moved to Yingkou City in the same province to avoid further persecution. In 2016, she developed diabetes and it got worse over the years. Isolated from her family during the pandemic, Ms. Zhang's condition further worsened in 2022. She passed away on March 22, 2022. She was 64.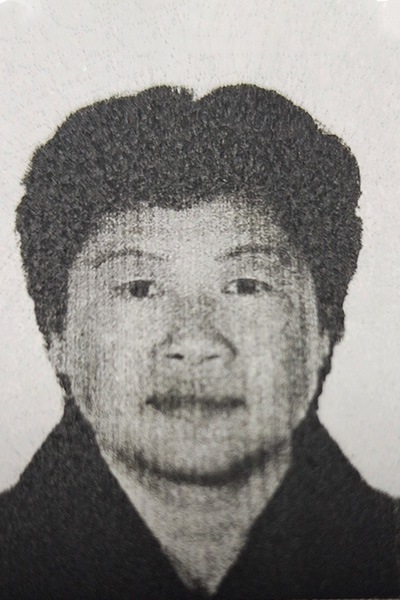 Ms. Zhang Liyan
Related reports:
Confirmed Between January and March 2022: 44 Falun Gong Practitioners Lost Their Lives to the Persecution
Persecution Deaths of 20 Falun Gong Practitioners Reported in January 2022
Reported in 2021: 132 Falun Gong Practitioners Die in the Persecution of Their Faith
All content published on this website are copyrighted by Minghui.org. Minghui will produce compilations of its online content regularly and on special occasions.