Critically Ill Man, 77, Denied Medical Parole While Serving 8.5 Years for His Faith, Dies Months Later
(Minghui.org)
Name: Han JundeChinese Name: 韩俊德Gender: MaleAge: 77City: BaodingProvince: HebeiOccupation: N/ADate of Death: April 14, 2022Date of Most Recent Arrest: August 30, 2019Most Recent Place of Detention: Jidong No. 5 Prison
The Jidong No. 5 Prison in Hebei Province notified Mr. Han Junde's family on April 14, 2022 that the Baoding City, Hebei Province resident had passed away at 10:35 a.m. that day.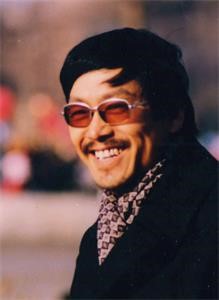 Mr. Han Junde
Mr. Han's death happened less than three years after he was admitted to the prison to serve an 8.5-year term for making gourd crafts carved with Falun Gong's principles – "Truthfulness-Compassion-Forbearance."
Falun Gong, also known as Falun Dafa, is a spiritual discipline that has been persecuted by the Chinese communist regime since 1999.
After Mr. Han was taken to the prison, the guards repeatedly ordered him to plead guilty and renounce Falun Gong. As he refused to comply, they stripped his rights of meeting, calling, or writing to his family.
Mr. Han's family later learned that he had developed severe anemia due to the abuse in prison. He became blind in one eye and had to be wheeled around in a wheelchair in the prison. The family had applied for medical parole for him, but the Jingxiu District Justice Bureau denied their application, even after the doctor determined that he qualified.
Mr. Han's family had been urging the prison since March 2021 to get him medical treatment. They offered to pay the medical expenses on the condition that the prison provide timely communication about his situation. The prison took the money but refused to inform the family of his condition or allow Mr. Han to contact them. When Mr. Han's wife, Ms. Fu Gui, went to the prison to inquire about his condition and demand to see him on April 26, Huang Liansheng, the prison director, intimidated her.
The prison called Ms. Fu on August 20, 2021, telling her that while Mr. Han qualified for medical parole, there was no way for them to release him if he still refused to renounce Falun Gong. They said that they had received instructions from their superiors stipulating that even if Mr. Han had a medical emergency, as long as he didn't renounce Falun Gong, the prison wouldn't be held responsible—it would be his own fault for not renouncing Falun Gong.
While reviewing his medical parole application, the Jingxiu District Justice Bureau called Ms. Fu on August 23, 2021. They also expressed their intention to deny his medical parole, claiming that Ms. Fu might have a negative influence over Mr. Han's "transformation." They also said that her residential committee had told them she wasn't living in her own home. Ms. Fu argued that she was now staying at her daughter's place, as it was not convenient to live on her own. She asked what that had to do with Mr. Han's medical parole application.
Ms. Fu submitted an application to the Hebei Province Prison Administration Bureau on August 30, 2021, urging them to ensure Mr. Han's safety. She said that his medical parole should depend on his medical condition. Article 7 of the Prison Law makes it clear that it's Mr. Han's right to plead not guilty, and that such a right should be protected. The prison was in no position to force him to plead guilty and it was illegal for them to grant or deny his medical parole based on whether or not he gave up Falun Gong.
Mr. Han was hospitalized around early 2022, after becoming critically ill. He was wearing a drainage tube after being discharged.
Mr. Han was taken to the intensive care unit at the Xiehe Hospital in Tangshan City on April 5, 2022. He was unable to breathe on his own, and was put on a ventilator.
The prison hospital's president Jiang told Mr. Han's son that the Xiehe Hospital was designated as a restricted area during the pandemic. The family wasn't allowed to visit him there, and the prison hospital wasn't allowed to take him back. Jiang said that he didn't know how many days Mr. Han could live. If he died, the Xiehe Hospital would freeze his body for the family to see after the pandemic.
When Mr. Han's family requested medical parole for him again, Jiang said that it must be decided by the Tangshan Workers' Hospital, and that three doctors needed to reach the same conclusion. But due to the pandemic, most of the doctors were dispatched to treat COVID-19 patients, leaving no manpower to evaluate his condition. Even if the doctors supported the medical parole, it would still have to be approved by the prison administration bureau.
Mr. Han's wife, Ms. Fu, called Jiang on April 9. He hung up the call before she finished talking and refused to answer when she called again. She was devastated to receive the news about her husband's death five days later.
After the onset of the persecution, Mr. Han was repeatedly detained and harassed by the authorities for upholding his faith. He was given three years of forced labor in 2000, and fired from his job in September 2001 while he was still in detention. He was forced to live away from home for seven months to avoid further arrests after he was released from the local labor camp in 2003. His wife and two daughters lived in fear. His mother, then in her 80s, was so traumatized by his ordeal that she became bedridden.
Related reports:
77-year-old Man in Critical Condition While Serving 8.5 Years for Practicing Falun Gong
Woman in Her 70s Seeks Medical Parole for 76-year-old Ailing Husband Serving 8.5 Years for His Faith
Eight Arrested in One Day: One Deceased, Another Awaits Verdict, Two Displaced, and Three Sentenced
Elderly Man Denied Communication with Family, Wife Barred from Visiting Him in Prison
Wife of Imprisoned Falun Gong Practitioner Given Administrative Detention for Sending Letters to Seek Justice for Him
Three Hebei Residents Sentenced for Raising Awareness of Their Faith
72-Year-Old Man Faces Charges for Possessing Falun Gong Informational Materials
Views expressed in this article represent the author's own opinions or understandings. All content published on this website are copyrighted by Minghui.org. Minghui will produce compilations of its online content regularly and on special occasions.