Elderly Couple Die One Year Apart in the Persecution of Their Faith
(Minghui.org)
Name: Gao XiulanChinese Name: 高秀兰Gender: FemaleAge: 75City: DaqingProvince: HeilongjiangOccupation: Former Daqing Oilfield employeeDate of Death: April 27, 2021Date of Most Recent Arrest: August 5, 2014Most Recent Place of Detention: Heilongjiang Women's Prison
Name: Zhao ChengxiaoChinese Name: 赵成孝Gender: MaleAge: 76City: DaqingProvince: HeilongjiangOccupation: Former Daqing Oilfield employeeDate of Death: February 17, 2022Date of Most Recent Arrest: August 5, 2014Most Recent Place of Detention: Hulan Prison
After enduring two decades of arrests, harassment and detention for upholding their faith in Falun Gong, a married couple in Daqing City, Heilongjiang Province passed away one after another.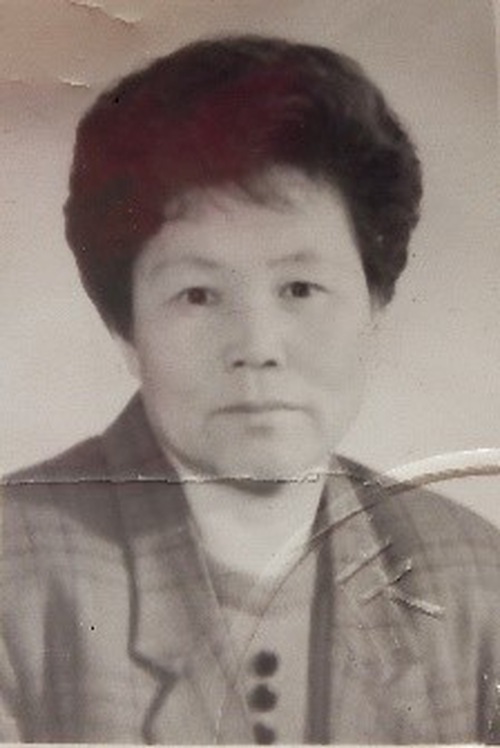 Ms. Gao Xiulan
The husband, Mr. Zhao Chengxiao, was a truck driver of the Oil Production No.3 Company under Daqing Oilfield. His wife, Ms. Gao Xiulan, worked at the same company as a financial manager. Since her youth, Ms. Gao has struggled with severe migraines. When she had a migraine attack, she couldn't sleep or work. Seeing her suffering, her son developed the wish to become a doctor in the future to cure her.
As Ms. Gao grew older, she developed more ailments, including a severe stomach condition that caused her to vomit frequently. The physical torment also caused her to be irritable.
In April 1998, Ms. Gao's life was turned around when a friend recommended Falun Gong, an ancient spiritual and meditation discipline, to her. Not long after she took up the practice, all of her ailments disappeared and she became a lighthearted person again. Her changes also prompted Mr. Zhao to learn Falun Gong, which soon cured his own stomach condition and helped him quit drinking and gambling.
By then, the couple's son had graduated from medical school and became a doctor. He married shortly after and had his own son. In their spare time, the elderly couple helped care for their grandson and the family enjoyed a happy life.
Two Decades of Persecution
Due to Falun Gong's rapid spread and enormous popularity, the Chinese Communist Party vowed to eradicate it from China in July 1999.
In December 2000, Mr. Zhao went to Beijing to appeal for the right to practice Falun Gong, only to be arrested and taken back to Daqing, where he was detained for over four months. He was extorted 2,000 yuan by the Daqing Government Office in Beijing, and 2,982 yuan by the Oil Production No.3 Company (including 1,000 yuan fine and 1,982 yuan to cover the travel expenses of the company's employees who went to Beijing to prevent him from appealing).
Also in December 2000, Ms. Gao made a separate trip to Beijing. She was arrested in Chengde City, Hebei Province (about 140 miles from Beijing) on December 22 and was also detained at Daqing Detention Center for over four months. She was extorted 1,759 yuan by the Oil Production No.3 Company.
On March 24, 2001, while the couple were still detained, the police ransacked their home and took away 14,000 yuan in cash.
Ms. Gao was arrested again in 2009 for talking to people about Falun Gong. She was later released on bail.
Also for talking to people about Falun Gong, she was reported on April 1, 2010 and later given one year of forced labor. Due to her physical condition, the labor camp refused to accept her and she was released on bail.
She was arrested again in 2011 for distributing informational materials about Falun Gong and was released shortly after.
Ms. Gao's last arrest was on August 5, 2014, when she was found by the police for talking to people about Falun Gong. Through her bus pass, the police found her name, address, and ID number. They took her keys and ransacked her home. Mr. Zhao, who was printing Falun Gong informational materials when the police came, was also arrested. Their Falun Gong books, photo of Falun Gong's founder, informational materials, computer, printer, and copy paper were all confiscated.
The couple were then taken to the detention center. There, Ms. Gao suffered dangerously high blood pressure, skin ulcers, dizziness, headache, and sometimes shortness of breath. Her lawyer applied to have her released on bail for medical treatment but the application was denied.
The police later submitted the couple's case to the procuratorate, accusing them of disclosing state secrets.
The Ranghulu District Court held three hearings and sentenced each of them to 3.5 years in prison. They appealed to the Daqing City Intermediate Court, which upheld their original verdicts. Mr. Zhao was transferred to the Hulan Prison on May 13, 2015, and Ms. Gao to the Heilongjiang Province Women's Prison on May 20.
Ms. Gao's Death
The next day Ms. Gao was taken to the prison, she was found to have breast cancer. The guards ordered her to renounce Falun Gong, but she refused to comply. Three months later, the guards changed the strategy by directing a former Falun Gong practitioner to deceive Ms. Gao that the guards had given up the effort to transform her; as long as she wrote a statement to renounce Falun Gong, they would release her on medical parole; and after she returned home, she could write another statement to nullify the renouncing statement. Ms. Gao believed her and wrote the renouncing statement as required.
Upon returning home, she realized that she should never have cooperated with the guards or write the statement. She deeply regretted her decision.
Despite her health, the community committee staff members constantly harassed her. Her health continued to decline and her migraine that was cured by Falun Gong also relapsed. In November 2020, Ms. Gao fell into a coma. After that, she remained bedridden and was unable to eat. She was emaciated in her final days. She passed away on April 27, 2021. She was 75.
Mr. Zhao's Death
Mr. Zhao remained firm in upholding Falun Gong. One day in the summer of 2017, a prison guard called him to his office. As soon as Mr. Zhao went there, four guards pushed him to the ground. They held him down and forcibly held his hands to press his fingerprints on a piece of blank paper. He was in enormous pain. He was released on February 5, 2018, after serving the full term.
While taking the train on March 21, 2019, to visit his elderly mother for her birthday, Mr. Zhao was stopped by the train station security as his ID was flagged. The officers searched his bag and checked his cellphone. Upon finding Falun Gong content on his phone, they held him at the security office from 8 a.m. until 1 p.m.
In the afternoon, the police and 610 Office agents took Mr. Zhao back home for a search. They ordered the property management to open the door for them and spent over three hours ransacking his place. His Falun Gong books, printer, and even paper cutter were confiscated. Mr. Zhao was taken to the Chengfeng Police Station and interrogated until 12 a.m.
Mr. Zhao had his bags searched again due to his flagged ID while taking a high-speed train in late 2019. As the police didn't find Falun Gong materials on him, they let him go.
While looking for Ms. Gao in a residential area where she put up posters about Falun Gong on August 20, 2020, Mr. Zhao was arrested again, without knowing that she had been reported to the police. He was detained for seven days.
Mr. Zhao was dealt a heavy blow when Ms. Gao became incapacitated in November 2020. Shortly after, he began to have sharp pain in his left knee. He was unable to stand on his own and had to use a crutch.
The police continued to harass Mr. Zhao after Ms. Gao passed away. They videotaped him in June 2021 and called him in early December. They also constantly went to his home to check whether other Falun Gong practitioners were visiting him.
Mr. Zhao's son invited him for dinner for the Lantern Festival on February 15, 2022, and took him home afterward. When he called Mr. Zhao two days later, no one answered. He went to Mr. Zhao's place to check on him, only to find he had already passed away. He was 76.
Views expressed in this article represent the author's own opinions or understandings. All content published on this website are copyrighted by Minghui.org. Minghui will produce compilations of its online content regularly and on special occasions.