Of Nine Arrested in One Day Four Years Ago, One Dies in Prison and Four to Be Released
(Minghui.org) Shihe Village in Dalian City, Liaoning Province, is a famous tourist destination among the locals. On March 18, 2018, in this village with a population of less than 4,000, nine locals were arrested after being reported for distributing the book The Ultimate Goal of Communism, which takes an in-depth look into communism and how it's been used to destroy humanity.
The nine villagers, who all practice Falun Gong, a spiritual discipline that has been persecuted by the Chinese Communist Party since 1999, were later sentenced to prison for their courageous actions. One of them, an 80-year-old man, was sentenced to four years right after he had finished serving three years. He passed away in prison only months later, on December 29, 2021. Four of them have been released after serving their terms and four are still incarcerated, scheduled to be released in March 2022.
The Death of Mr. Liu Xiyong
Prior to his arrest on March 18, 2018, Mr. Liu Xiyong had been sentenced to three years on September 19, 2017, but he was exempted from serving time due to his physical condition. Although he was released on March 20 due to high blood pressure, the police took him back into custody on April 9, 2018, and transferred him to Benxi Prison in mid-May to serve the three-year term.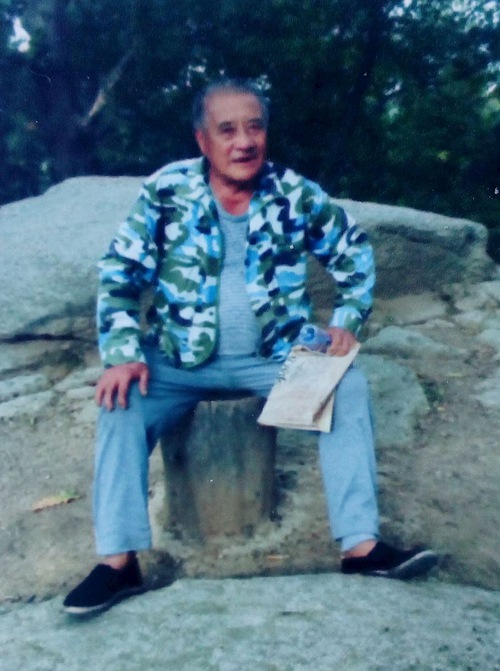 Mr. Liu Xiyong
When Mr. Liu's wife desperately sought his release at the local police station, an officer said to her, "We will let him die inside [the prison] this time!"
On April 9, 2021, when Mr. Liu's family went to the prison to pick him up, they were devastated to learn that he had been taken away by officers from the Shihezi Police Station.
Mr. Liu's family later found out that he'd been taken to the Sanli Detention Center. Two months later, fluid had accumulated in his chest, leaving him incapacitated. He was taken to the hospital and treated for 28 days. The police hired someone to take care of and monitor him. A prison guard, two armed officers, and another police officer were also assigned to monitor him.
During that time, Mr. Liu's wife and son went to the hospital twice every day to deliver food to him, but the police never allowed them to see him. Mr. Liu was later sentenced to four years and fined 6,000 yuan. He was taken to the Dalian City No.3 Prison on September 28.
Mr. Liu was hospitalized again in December 2021. According to his family, he was in a wheelchair and was kept in a metal cage in the back of the van when the prison guards took him to the hospital.
The family was saddened to see that Mr. Liu's face, hands, and feet were swollen. He appeared to be incapacitated and was unable to speak clearly. Four guards surrounded him. When his granddaughter tried to adjust his mask, the guards intimidated her and didn't let the family get near him.
On December 20, Mr. Liu's family demanded they be allowed to take him home for better care. The prison refused, claiming that as long as he didn't renounce Falun Gong, there was no way they could let him go. They blamed him for developing the condition in the detention center and said the prison bore no responsibility. The guards also demanded that Mr. Liu's family pay all his medical expenses.
Mr. Liu passed away in the hospital on December 29. He was 80 years old.
The prison didn't let his son take his body home, fearing that his family would file a complaint against them. The police took his body to the Nanshan Funeral Home and closely monitored it, including while Mr. Liu's family cleaned and prepared him for the burial service. The police were also present when his body was cremated the following day, January 1.
Four Practitioners Released
Ms. Zhang Sanman, 64, and Ms. Tan Chunrong, 69, were each sentenced to three years and eight months. They were admitted to Liaoning Province Women's Prison on April 23, 2019, and released on November 19, 2021.
Mr. Li Tianxue, 68, was sentenced to three years and two months. Mr. Liu Jinglong, 45, was sentenced to three years and three months. Both of them were admitted to prison on April 30, 2019. Mr. Li was released on May 17, 2021, and Mr. Liu on June 17, 2021.
Four to Be Released
The other four practitioners, Ms. Gu Xiuhua, 53, Ms. Wang Liguo, 51, Ms. Sun Baoying, 55, and Mr. Zhou Xing, 50, were each sentenced to four years.
To force Ms. Gu to renounce Falun Gong, guard Tao Qifan at the Liaoning Province Women's Prison encouraged the inmates to verbally abuse her. Unable to bear the insults, Ms. Gu hit her head against the wall and suffered excruciating pain in her forehead. The guards also forced her to do intensive labor without pay. She could only buy very limited daily necessities each month, never enough to meet her needs.
Prior to his latest term, Mr. Zhou was arrested in September 2016 and detained for a month for putting up informational posters about Falun Gong while working in Shandong Province. He was arrested again on October 1, 2017, while working in Qingdao City, Shandong Province.
Related reports:
Sentenced to Four Years Right After Serving Three Years, 80-year-old Man Dies in Prison
Ailing 80-year-old Man Sentenced to Four Years Right After Serving Three Years
81-year-old Man Still Detained after Prison Term Expires
78-Year-Old Man from Dalian City Detained for His Faith, His Wife Threatened
Guilty Verdict Against Man, 76, Issued Weeks Before His Court Appearance
Nine Practitioners Arrested for Distributing Information in Yuantun Village
Liu Xiyong, a Peasant in Dalian, Persecuted for Two Years in a Forced Labor Camp and Three and a Half Years in Prison
Views expressed in this article represent the author's own opinions or understandings. All content published on this website are copyrighted by Minghui.org. Minghui will produce compilations of its online content regularly and on special occasions.