3,020 Elderly Falun Gong Practitioners Targeted for Their Faith in China Between 2018 and 2020
March 15, 2021 | By a Minghui correspondent
(Minghui.org) Falun Gong, also known as Falun Dafa, is a spiritual practice based on the principles of Truthfulness, Compassion, and Forbearance. Since the Chinese Communist Party (CCP) began to persecute it in July 1999, many of its practitioners have been arrested, detained, and tortured for refusing to renounce their faith.
In recent years, the persecution of elderly practitioners has become especially rampant. Even those in their 80s or 90s weren't spared.
This report focuses on the persecution of elderly Falun Gong practitioners and how they have been physically and mentally abused despite their age. Some were even persecuted to death as a result of torture and pressure from the authorities.
According to data collected by Minghui.org, a total of 710 practitioners over 65 were persecuted in 2018, including those who passed away or were sentenced, arrested, and harassed. In 2019 that number reached 980, a 38% increase, and 1,330 in 2020, a 35% increase.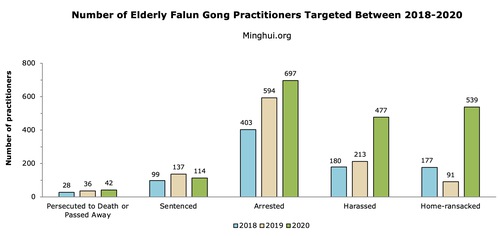 Among the 3,020 practitioners targeted over the past three years, 106 passed away due to the persecution, 350 were sentenced, 1,694 were arrested but not sentenced, and another 870 were harassed. Among those arrested and harassed, a total of 807 had their homes ransacked.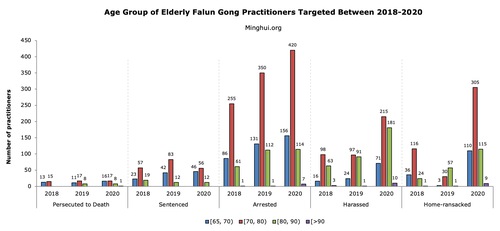 In 2018, 710 elderly practitioners were targeted, with 5 of them over 90 and 167 in their 80s.
Among the 980 practitioners who were persecuted in 2019, 3 were over 90 and 280 were in their 80s.
It got worse in 2020, with 1,330 persecuted for their faith. Twenty-seven practitioners were over 90, and 430 were in their 80s. A 92-year-old practitioner from Jiangsu Province was persecuted to death.
Below are snapshots of some of the practitioners who died between 2018 and 2020. Due to information censorship in China, the number of Falun Gong practitioners persecuted for their faith can't always be reported in a timely manner, nor is all the information readily available.
Deaths in 2018
Liaoning Veteran Dies Five Years after Becoming Disabled in Prison
Mr. Li Decheng, a veteran from Gaizhou City, Liaoning Province, had a brain hemorrhage and went into a coma on November 17, 2012, while serving a 6-year term at Nanguanling Prison in Dalian City. He was rushed to the hospital still handcuffed. The handcuffs were never taken off until he was released on medical parole on January 17, 2013.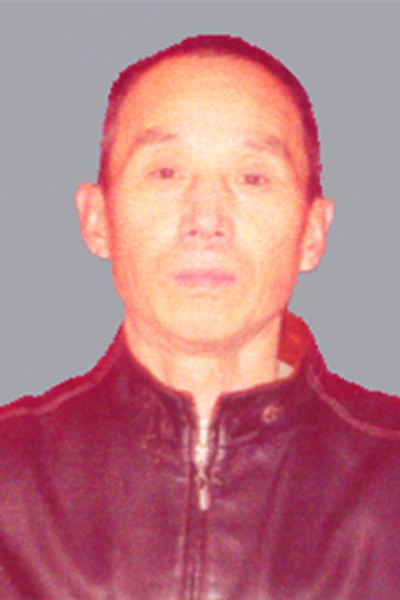 Mr. Li Decheng
The prison was willing to release Mr. Li before his term was up only because the doctors had said that he had only a few days to live. His family initially took him to a local hospital, but they had to take him home because they couldn't afford the medical expenses, which the prison refused to cover.
The left side of Mr. Li's face and body was paralyzed, and he was blind in his left eye when he was released. His condition worsened, and he eventually became completely disabled and required around-the-clock care. He remained bedridden and had to be fed through a nasal tube.
Mr. Li's condition became critical on March 22, 2018, and he was rushed to the hospital. He died hours later. He was 71.
Gravely Ill Woman Imprisoned Until Term Expires, Dies 12 Days after Her Release
Ms. Zhao Chunyan's family had to call an ambulance to pick her up when she was released from prison on July 16, 2018. She had lost more than a third of her weight and wasn't able to walk. The Jixi City, Heilongjiang Province, woman died on July 28, at the age of 65.
Ms. Zhao's death was a tragic end to the years of abuse she suffered for refusing to renounce Falun Gong. She had been repeatedly arrested for her faith and served two terms of forced labor for a total of almost four years between 2000 and 2011. She was last arrested on July 11, 2013, and sentenced to 5 years in prison with no due process. A local judge simply read aloud the verdict in the local detention center.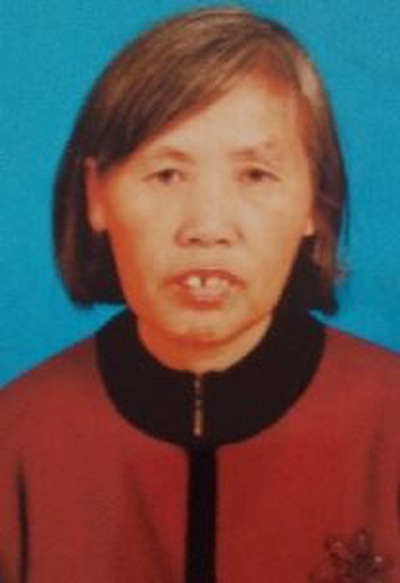 Ms. Zhao before her last arrest
Ms. Zhao was admitted to Heilongjiang Province Women's Prison in November 2013. She and other imprisoned practitioners were often forced to stomp on or sit on paper with the founder of Falun Gong's name written on it. The inmates sometimes even stuck the paper in her pants.
Inmate Du Xiaoxia forced Ms. Zhao to sit motionless on a small bench from 5 a.m. to 10 p.m. every day for more than two months in a row. The guards not only didn't stop Du, but also encouraged her and other inmates to continue to abuse Ms. Zhao by promising term reductions.
Ms. Zhao told her family, "On February 6, 2014, inmate Tiao Yanru instigated another inmate, named Wang Ning, to beat me with clothes hangers. Wang hit me so hard that she broke two hangers. She also brushed my face with a plastic brush. My face became extremely swollen. The next day, Tian beat me with a cardboard tube repeatedly, saying that the tube wouldn't leave any external injuries, as would hangers or brushes. She also didn't let me sleep or use the restroom. I ran to the restroom at one point, but was dragged back. I had to wet my pants."
According to insiders, Ms. Zhao was deprived of sleep for 20 straight days, starting on February 6, 2014. She became extremely disoriented and was tricked into signing her name on a statement claiming she'd given up her belief. After she became clearheaded again, she wrote a solemn statement on March 6, 2014, to nullify her earlier statement. Inmate Tian refused to take her solemn statement and asked where she'd gotten the pen and paper to write her new statement. Ms. Zhao then re-wrote her statement on a wall. The guards accused her of staining the wall and ordered inmates to torture her even more.
Ms. Zhao recounted what happened to her: "In March 2014, Wang Ning grabbed me by the hair and poured basin after basin of cold water on my head. It was still very cold in March. My sweater was soaking wet and I couldn't stop shivering. She didn't allow me to change and ordered me to stand there motionless. She and other inmates often dragged me to a room without surveillance cameras and beat me. I don't even remember how many times I have been beaten."
Ms. Zhao also recalled how she was given unknown drugs that wreaked havoc on her health, "They said I was sick and needed to take medicine. They pried my mouth open and knocked out one of my teeth. Guard Xiao Shufen (badge number 230355) kept close watch on me every day. She made sure the drugs were force-fed into my mouth twice every day. I had diarrhea every time after being given the drug. Before I knew it, I was unable to keep anything down. Tian Yanru accused me of refusing to eat. I said it was all their torture that had damaged my health."
Ms. Zhao kept throwing up and became weaker and weaker. She was eventually taken to the clinic in October 2016 and diagnosed with a liver cyst. She had surgery to remove the cyst.
Her family tried to visit her many times in prison, but they were always turned away. In late October 2016, though, her family received an urgent notice to come to Harbin City Zhongxin Hospital. There they saw that Ms. Zhao couldn't eat or walk. She had trouble breathing and talking.
Wang Shanshan, then-head of ward nine where Ms. Zhao was imprisoned, later texted Ms. Zhao's son many times asking for money to cover his mother's medical expenses. The young man gave Wang and her fellow guard, Zhu Xueming, cash during each subsequent visit. The guards didn't release Ms. Zhao as promised, even after her son paid them a total of 26,000 yuan. They then demanded 260 yuan per day to cover Ms. Zhao's caregivers or else her family had to care for her. Ms. Zhao's son said he'd care for his mother, but the guards changed their minds and turned him down.
Ms. Zhao remained incarcerated until her term expired. Guards Wang and Xue demanded 60,000 yuan in exchange for her release, but her family firmly refused to pay. Wang and Xue then withheld the 5,000 yuan Ms. Zhao still had in her commissary account.
Former Business Manager Released from Prison, Dies 19 Days Later on New Year's Day
Ms. Cui Hai, 69, of Wuhan City, Hubei Province, survived five years of imprisonment and abuse, only to die 19 days later on New Year's Day in 2018. Her death capped a decades-long ordeal for upholding her faith in Falun Gong.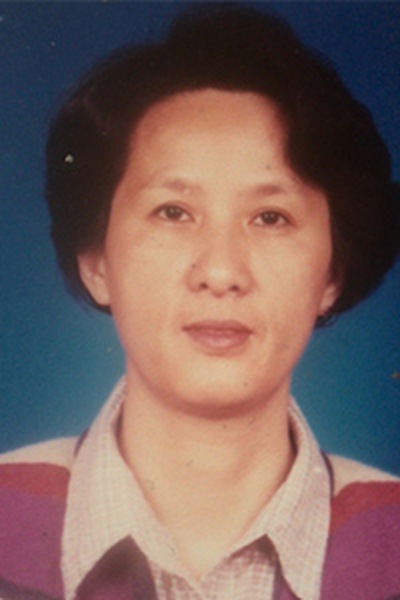 Ms. Cui Hai
Ms. Cui began practicing Falun Gong in 1996 and soon saw her gallstones, stomach problems, and gynecological diseases disappear. A healthy body enabled her to stay focused at work, and she was promoted to general manager of the Guangzhou Office of the Wuhan City Chemicals Import and Export Company.
Ms. Cui's life was disrupted when the persecution of Falun Gong began in 1999. Her company fired her after she served three years in prison following her arrest on May 13, 2000.
Her fifth and last arrest took place on October 18, 2012. She was moved from one detention facility to another, including Hubei Province Brainwashing Center.
Ms. Cui recounted her ordeal during her 70-day detention at the brainwashing center. She went on a hunger strike in protest and was brutally force-fed. She was also beaten and deprived of sleep on a regular basis. For a period of time, she was given food laced with drugs, which caused her to experience weakness in her legs and memory loss.
By the time she was ordered to appear in court on December 20, 2013, Ms. Cui had been severely injured and moved to the police-owned Ankang Hospital. Hours before her hearing, she had intense stomach pain but was made to attend the entire session.
Ms. Cui was sentenced to five years in prison on January 6, 2014. Her lawyer visited her at Ankang Hospital three days later and learned that she was taken to Xiehe Hospital five days after her court appearance due to her worsening condition.
The lawyer spoke to the director of Ankang Hospital and learned that Ms. Cui was diagnosed with a duodenal ulcer, gallstones, and high blood pressure. The director noted that Ms. Cui's condition was dire.
The lawyer filed an appeal the following day, but the Intermediate Court in Wuhan City ruled in early April 2014 to uphold the guilty verdict. She was admitted to Wuhan City Women's Prison to serve out her term.
Ms. Cui was emaciated when she was released on December 13, 2017.
Beijing Woman, 75, Dies after Nine Arrests and a Five-year Prison Term
Ms. Wen Mulan, a 75, of Beijing, died less than two months after she was released from a detention center on medical parole.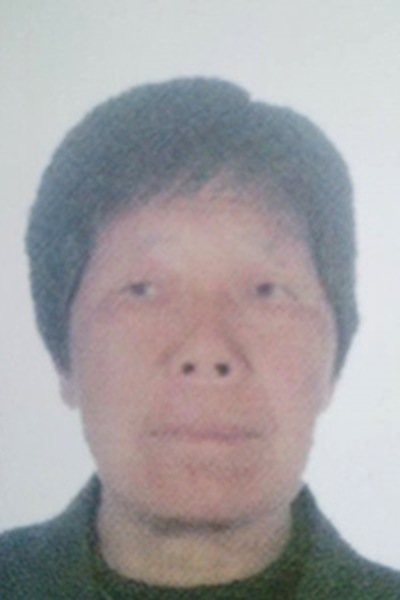 Ms. Wen Mulan
Ms. Wen was arrested on October 14, 2017, for distributing calendars with information about Falun Gong. She was taken to the Miyun District Detention Center, where she went on a hunger strike to protest the illegal detention.
After about two months on her hunger strike, Ms. Wen was suffering from generalized edema and was in critical condition. When her husband refused to pick her up, the detention center found a local practitioner to take her in. The practitioner noted that Ms. Wen exhibited symptoms of having been drugged.
Ms. Wen passed away at 10:30 a.m. on February 27, 2018. Her death ended her years of ordeals for practicing Falun Gong. She had been arrested six times between 2001 and 2011, with her seventh arrest on January 31, 2012. Although the police released her hours later, they re-arrested her the following day, leaving her husband, who was 81 at the time, without a caregiver. She was sentenced to five years in prison in August that year.
Months after she was released from prison, Ms. Wen was arrested for the ninth time in October 2017.
67-Year-Old Woman Dies Less Than Two Weeks after Release on Medical Parole
Ms. Liu Jinyu, a 67-year-old Falun Gong practitioner in Dalian City, Liaoning Province, wasn't released on medical parole until more than a month after she was diagnosed with late-stage colon cancer. She died less than two weeks after she returned home.
Ms. Liu was home on April 21, 2016, when more than 20 agents broke in. She was so terrified that she passed out. The police ransacked her home before carrying her to their police cruiser.
Her husband, her son, and her son's girlfriend, who do not practice Falun Gong, were arrested at the same time. Ms. Liu's son was brutally beaten at the local police station for refusing to curse the founder of Falun Gong.
Ms. Liu was taken to Dalian City Detention Center, and her family members were released hours after their arrest.
Once very healthy, Ms. Liu quickly declined due to the abuse she was subjected to in the detention center. She developed high blood pressure and fainted on multiple occasions.
When Ms. Liu appeared in court on October 21, 2016, only her son was allowed to be present. She was sentenced to three years and three months and ordered to serve her time in Liaoning Province Women's Prison.
Ms. Liu once complained to her family about how she was being abused in prison. She said, "The food stinks and smells like drugs. [The guards] don't let me use the restroom and I've soiled my pants many times. The head of my cell beats me all the time."
She gradually lost her appetite, and her health declined even further. The guards never sought medical attention for her.
Ms. Liu became critically ill on February 23, 2018. Only then was she taken to the prison hospital. She was diagnosed with late-stage colon cancer.
The prison called in her son to pay her medical expenses. He rushed to the hospital to find his mother in bed with her feet shackled. Six guards watched her around the clock. He begged them to remove her shackles when she needed to use the restroom. The guards refused, and she had to relieve herself in her pants.
Her son consulted doctors at different hospitals who all said it was too late, that his mother's condition was beyond treatment. He filed a request for medical parole, but the prison ignored it.
Ms. Liu kept deteriorating, and the prison eventually approved her medical parole in early April 2018.
She died on April 15, 2018.
Twice Imprisoned Falun Gong Practitioner Dies after Being in a 27-Month Coma
Ms. Zhu Liling of Rudong County, Jiangsu Province, lost consciousness while detained for her faith in Falun Gong. A doctor said that Ms. Zhu must have encountered a sudden trauma that knocked her unconscious. The local police refused to explain to her family what could have happened that led to her sudden fainting. She remained comatose in her final years. She died two years and three months later, on June 14, 2018.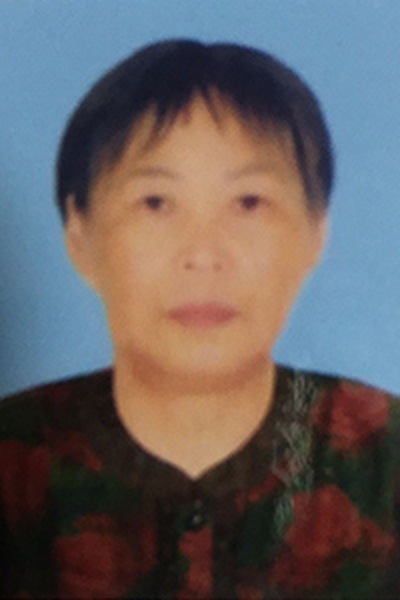 Ms. Zhu Liling
Ms. Zhu suddenly passed out on March 10, 2016. Her family rushed to Nantong Hospital to see more than 30 officers surrounding her. She was drooling and ashen-faced. Her loved ones tried to talk to her, but she had no response.
Ms. Zhu's fainting episode took place in Nantong City Detention Center, where she was being held following her arrest on September 1, 2015, for filing a criminal complaint against former Chinese dictator Jiang Zemin for initiating the persecution of Falun Gong.
Ms. Zhu had been twice imprisoned for a total of 8 years for refusing to renounce Falun Gong. She was trying to hold Jiang responsible for her ordeal, only to be arrested again.
The officers who took Ms. Zhu to the hospital didn't explain why she fell into a coma. They threatened to sue her son when he initially refused to sign the consent form for his mother to have surgery on her skull.
Ms. Zhu's son signed the form, and the surgery was done at around 9 that night.
Ms. Zhu went into a vegetative state post-surgery, with a piece of her skull gone.
The local Rudong County police and 610 Office often showed up at Ms. Zhu's home to photograph her and harass her family.
Ms. Zhu suddenly had severe vaginal bleeding at 1 a.m. on June 14, 2018. She lost so much blood that her family saw her abdomen shrinking right in front of their eyes. She died shortly thereafter.
After Surviving 13 Years in Prison, Liaoning Woman Arrested Again and Dies in Custody 21 Days Later
Ms. Jin Shunnu of Fushun City, Liaoning Province, slipped into a coma on October 6, 2018, while being detained for talking to people about Falun Gong.
After her family rushed to the hospital, the police forced them to sign a liability waiver by threatening to give Ms. Jin a heavy prison sentence if they refused to comply.
Ms. Jin's husband and daughter stayed at the hospital for four days, but she never regained consciousness. She passed away at around 4 a.m. on October 10. Her body was cremated the same day without an autopsy, and the death certificate issued by the hospital said she died from a stroke. She was 66.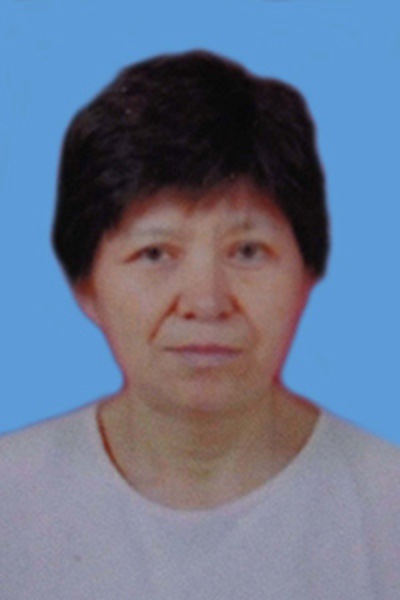 Ms. Jin Shunnu
Ms. Jin was arrested on September 19, 2018, at her local residential committee office. She'd gone there to request documents needed to reinstate her pension, which had been suspended because she had previously been imprisoned for 13 years for refusing to renounce Falun Gong.
She explained to the office staff that her imprisonment for her faith was illegal and that her pension should not have been suspended. Instead of issuing her the documents, a staff member called the police. Xinhua Police Station officers came and took her to the Nangou Detention Center.
It wasn't clear what happened to her during her brief detention that caused her to fall into a coma and die days later.
Ms. Jin's death came only three and a half years after she was released from prison.
While Ms. Jin was imprisoned between 2002 and 2015, her husband, Mr. Shen Shan, was serving an 11-year term for their shared faith. Their daughter, Ms. Shen Chunting, was also given three years of forced labor for practicing Falun Gong.
The family finally reunited in 2015, only to lose Ms. Jin three years later.
Gansu Agricultural Expert Died after Repeated Harassment for His Faith
Mr. Guo Zhenbang of Qingyang City, Gansu Province, died at the age of 76 in October 2018 after being harassed repeatedly for refusing to renounce his faith in Falun Gong.
After the persecution of Falun Gong started, Mr. Guo was detained or harassed repeatedly and threatened by 610 Office agents. In March 2018, the police went to his home many times to register his ID, home address, phone number, and family members' details. The officers also threatened to arrest him if he refused to give up his faith. Due to the stress, Mr. Guo became bedridden and passed away seven months later.
Mr. Guo had served as a senior agronomist and a representative of the National People's Congress and was an agricultural expert who enjoyed special allowances from the State Council. He had won many awards in his nearly 40-year career in research.
Mother Beaten to Death by Son for Her Practice of Falun Gong
Ms. Lu Shurong, a 77-year-old mother in the Wuqing District of Tianjin, succumbed to her injuries from savage beatings by her own son because she practiced Falun Gong.
Her son, Du Xuesong, in his 50s, twice posted bail to get his mother released after she was arrested for refusing to renounce her belief. A military veteran, Du was trained to follow orders, and he grew increasingly hostile to his mother after she continued to practice Falun Gong following her release.
He was also worried that his mother's faith would affect his son's chances of becoming a government employee. During the persecution, many family members of Falun Gong practitioners have been fired from their jobs or barred from sitting for college entrance exams on the grounds of "guilt by association."
On September 27, 2018, Du came home intoxicated and began to beat his elderly mother. When his father, Du Zhongsan, tried to stop him, he beat his 83-year-old father, too.
The son continued to beat his mother for more than one hour. She suffered ten broken ribs and a broken wrist. She had bruises all over and her face was bruised and swollen.
At the hospital, doctors found multiple fractures in one of Ms. Lu's ribs, and one piece had pierced her lung. Most of her internal organs were severely injured. The hospital issued several critical condition notices during her 24-day stay. She passed away on October 21, 2018.
Ms. Lu's death was preceded by escalating tensions in the family over her faith. Heavily influenced by the government's slanderous propaganda, her son turned against his parents and often verbally abused and physically assaulted them.
After the incident, Du Xuesong was held in Wuqing Detention Center in Tianjin.
2019 Cases
Stroke Patient Denied Medical Parole, Dies in Prison While Serving Time for His Faith
Mr. Liao Jianfu of Panzhihua City, Sichuan Province, died less than nine months after he began serving time for his faith in Falun Gong at a prison in Yunnan Province.
The 65-year-old man suffered several strokes and had dangerously high blood pressure but was repeatedly denied medical parole for not renouncing his faith in Falun Gong.
Mr. Liao's death was preceded by two prior prison terms totaling 10.5 years, between 2002 and 2013.
Mr. Liao was last arrested in October 2016 for putting up informational posters about Falun Gong. Three other practitioners who were with him, Mr. Song Nansu (70), Mr. Fu Wende (70), and Mr. Zhou Fuming (in his 60s), were also arrested.
The four practitioners appeared in the Yuping County Court on March 22, 2018. They were frequently interrupted by the judge as they read their defense statements. The judge sentenced Mr. Liao to four years in prison, Mr. Song and Mr. Fu to three-and-a-half years, and Mr. Zhou to two years.
Mr. Liao, Mr. Fu, and Mr. Zhou were transferred to the Yunnan Province No. 1 Prison, and Mr. Song to Yunnan Province No. 2 Prison on August 21, 2018.
While imprisoned, Mr. Liao had cerebral hemorrhaging on multiple occasions, but prison authorities refused to release him on medical bail.
Imprisoned Mother of U.S. Resident Dies Nine Months Before Scheduled Release, Family Suspects Foul Play
Ms. Meng Hong of Harbin City, Heilongjiang Province, and mother of a U.S. resident, died suddenly on July 26, 2019, moments after she was rushed to the hospital for emergency treatment.
According to her daughter, Ms. Li Xuesong of San Francisco, the Heilongjiang Women's Prison called her family on the afternoon of July 26, 2019, and said that her mother was suffering an episode of high blood pressure and a heart problem. They were told to go to the No. 2 Hospital of Harbin Medical University with cash to pay her medical expenses.
Moments after the family arrived, the ambulance carrying Ms. Meng showed up. They saw two paramedics performing cardiopulmonary resuscitation (CPR) on her inside the vehicle. Ms. Meng was pronounced dead ten minutes after she was taken to the emergency room. She was 79.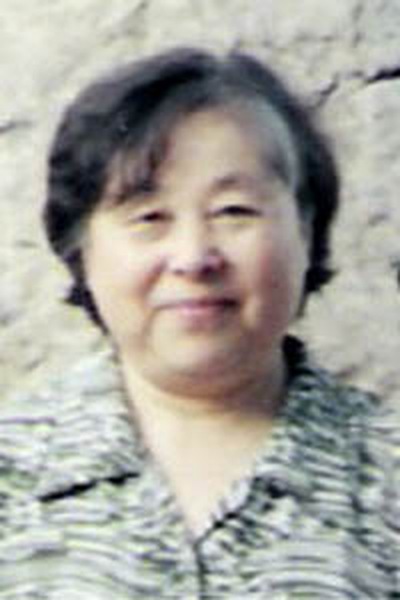 Ms. Meng Hong
Ms. Meng's sudden death came nine months before her scheduled release from a 7-year prison term for not renouncing her faith in Falun Gong.
Ms. Li Xuesong said that her mother had been very healthy before and during the six-plus years that she was imprisoned. She suspects foul play in her death.
Shandong Woman Sentenced to Four Years for Her Faith, Dies Six Months into Prison Term
Ms. Chen Yuhua of Heze City, Shandong Province, died about six months into her prison term for her faith in Falun Gong. She was in her 70s.
Ms. Chen's body was cremated on September 25, 2019.
Ms. Chen, a retired businesswoman, was arrested with Ms. Cheng Panyun, a retired prosecutor, also in her 70s, and Ms. Li Zhenhuan, a 66-year-old retired TV station manager, on March 29, 2018, after the police found them distributing informational materials about Falun Gong.
After being confined for one year in Heze City Detention Center, the three women appeared in Juancheng County Court and were sentenced to prison. Ms. Chen was given four years, Ms. Cheng got three and a half years, and Ms. Li was sentenced to three years. They were taken to Shandong Province Women's Prison.
It is unclear whether Ms. Chen was drugged during her imprisonment.
Because she refused to renounce her faith after the communist regime began to persecute Falun Gong in 1999, Ms. Chen was arrested a total of eight times and given two labor camp terms.
She was arrested on October 14, 2007, while taking care of her bedridden husband. She was then sentenced to Shangdong Women's Prison and suffered a lumbar fracture after being tortured there.
82-Year-Old Woman Dies Hours after Being Arrested for Distributing Falun Gong Informational Materials
Ms. Guo Zhenxiang, 82, of Zhaoyuan City, Shandong Province, died hours after she was arrested for handing out information about Falun Gong.
Ms. Guo was seized by Mengzhi Police Station officers at a bus station on the early morning of January 11, 2019. At 10 a.m., her family was summoned to the police station, where they were told that their loved one had died.
The police claimed that Ms. Guo became ill after being taken to the police station and died in a local hospital despite resuscitation attempts. Her body was taken to Zhaoyuan City Funeral Home without her family's consent.
Ms. Guo had been very healthy in the past few years and did not exhibit any symptoms when she left home in the morning. Her family suspects that her death was related to mistreatment in police custody, as Falun Gong practitioners are routinely tortured in detention.
The police initially refused to allow Ms. Guo's family to see her body, but they later relented due to the family's continued demands.
On the way to the funeral home, the police repeatedly asked her family where she had obtained the materials about Falun Gong and who she'd had contact with. They also pressured her family to sign an interrogation record and threatened them not to publicize her death.
Ms. Guo's body remains at the funeral home as her family seeks justice for her. The police have been monitoring the family since her death.
Prior to her latest arrest that led to her death, Ms. Guo was arrested on June 10 and December 16, 2016, and in September 2018 for talking to people about Falun Gong.
She was released due to her advanced age all three times. However, the police ransacked her home and confiscated her Falun Gong books and items on December 21, 2016, five days after her second arrest.
Retired Teacher Dies in Custody While Awaiting Verdict of Her Trial
Ms. Song Zhaoheng, a 76-year-old retired teacher in Yushu City, Jilin Province, was arrested on August 27, 2018, while she was talking to people about Falun Gong. She was taken to the Yushu City Detention Center after being interrogated in the local police station.
Ms. Song appeared in court on November 16, 2018. She testified in her own defense and argued that it was her constitutional right to practice Falun Gong and share information.
It was reported that the authorities were planning to sentence Ms. Song to nine years in prison, but she died suddenly in the detention center on January 14, 2019. The authorities refused to disclose the cause of her death.
Elderly Man Dies after Repeated Arrests and Incarceration for His Faith
Mr. Wang Huaifu of Mianyang City, Sichuan Province, passed away a year after he was released from a 1.5-year prison term for his faith in Falun Gong.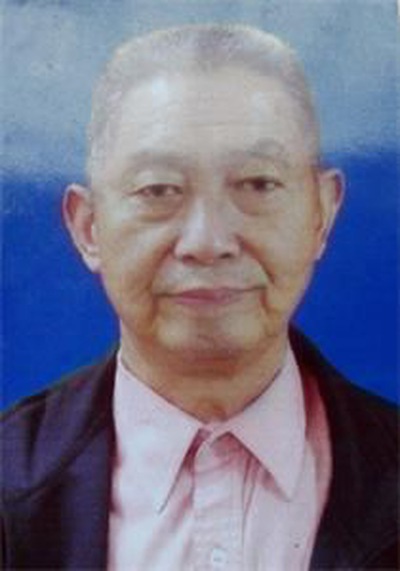 Mr. Wang Huaifu in 2016
Mr. Wang was arrested on December 10, 2016, for distributing Falun Gong calendars. He appeared in the Youxian District Court on March 10, 2017, and was later sentenced to 1.5 years with a 2,000-yuan fine.
Mr. Wang was already in poor health when he was admitted to Jiazhou Prison on August 25, 2017. He was twice hospitalized for a total of four months during his imprisonment.
During the four months he was held at the prison hospital, he was given IV injections of unknown drugs every day, which didn't stop until four days before his release. The authorities also took samples of his blood more than 20 times for no known reason.
In between his two hospitalizations, he was taken back to the prison and abused. Even though he coughed up blood and his health deteriorated, he was still forced to do unpaid labor until he had to be rushed to the hospital again.
Mr. Wang was emaciated and near death when he returned home on June 10, 2018. He passed away on July 16, 2019. He was 71.
Mr. Wang, who'd retired from the grain supply center in Mianyang, began to practice Falun Gong in April 1998. He credited the practice for improving his health and enabling him to be a more peaceful person.
Because he refused to renounce his faith, he was given one year of forced labor and sentenced to prison three times for a total of 7.5 years.
Tapestry Factory Manager Dies after Years of Persecution for His Faith
The manager of a tapestry factory in Wendeng City, Shandong Province, passed away in late November 2019 after suffering years of persecution for practicing Falun Gong. He was 64.
Because he refused to renounce his faith, Mr. Tian Shihong was repeatedly arrested and detained. His factory also suffered tremendous financial losses.
Mr. Tian managed the tapestry factory for decades. During the 1990s, the factory suffered declining revenue due to the economic depression. He worked hard day and night, trying to save the factory, only to see his own health worsen over time.
A friend introduced him to Falun Gong. Not long after he took up the practice, he regained his health and energy.
Mr. Tian lived by Falun Gong's principles of Truthfulness, Compassion, Forbearance and used those values to guide his over 100 employees.
The whole factory took on a new look and revenues were on the rise. Mr. Tian then gave the workers more benefits, such as improving the factory-provided lunches and renovating the workers' factory-assigned apartments.
Many workers were very grateful to him and identified with Falun Gong's principles. They stood up to the police several times in the later years when they attempted to arrest Mr. Tian.
On May 12, 2011, more than two dozen agents broke into Mr. Tian's office and ordered him to go with them.
Mr. Tian refused to comply and asked for their names. Several officers hid their police badges in response. Chief Wang Yong chewed his officers out for backing down and handcuffed Mr. Tian himself. He then dragged Mr. Tian downstairs.
The commotion alarmed Mr. Tian's employees, who surrounded and protected him. His wife asked the police why they wanted to take her husband away.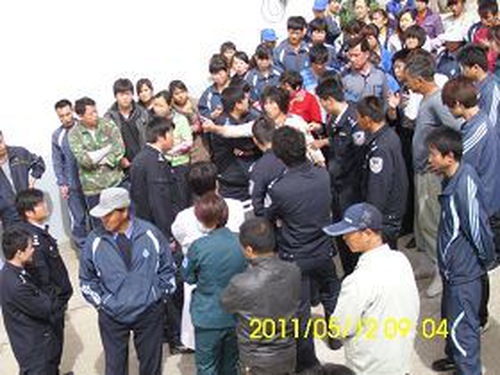 His employees stopped the police from taking Mr. Tan Shihong away in 2011.
One female agent said they were just going to have Mr. Tian attend a study session at the local brainwashing center. Mr. Tian's wife and his employees refused to let him be taken away.
The police eventually retreated after a standoff that lasted hours, but they continued to monitor and harass Mr. Tian in the years that followed.
In 2015, Mr. Tian filed a criminal complaint against former dictator Jiang Zemin, detailing what he, his family, and his employees had suffered because of the persecution.
Deaths in 2020
Retired School Principal, 78, Dies in Prison While Serving Time for Her Faith
Ms. Li Guirong, a retired elementary school principal in Shenyang City, Liaoning Province, died in the Liaoning Province Women's Prison in mid-January 2020, only weeks before the end of her five-year term for practicing Falun Gong. She was 78.
Ms. Li was arrested on February 7, 2015, after having been reported for distributing informational materials about Falun Gong. She appeared in the Hunnan District Court on June 24, 2015, and was sentenced to five years.
Ms. Li's latest arrest came only 15 months after she finished serving a seven-year prison term, also for her faith.
On October 17, 2006, Ms. Li, then 64, was arrested for talking to people about Falun Gong. She was sentenced to seven years by the Heping District Court on May 14, 2007.
While Ms. Li was in Liaoning Province Women's Prison, the guards ordered inmates to beat and kick her and stomp on her hands. Her face bled, her hands were swollen, and she was covered in bruises. Much of her hair was pulled out.
The guards sometimes forced Ms. Li to squat on the concrete floor for days on end, not allowing her to eat, use the restroom, or sleep. To intensify the torture, they forced her to take off her shoes and poured cold water on her feet while she squatted. Her legs hurt unbearably. She was unable to stand or sit afterward and had to crawl to get anywhere.
By the time she was released on October 17, 2013, Ms. Li was emaciated, her hair had turned gray, and all of her teeth had fallen out. Yet, agents from the local 610 Office still harassed her periodically.
Heilongjiang Internist Beaten to Death (Graphic photo in the linked article)
Dr. Wang Shukun, a 66-year-old physician of internal medicine at Hailin Town Hospital in Haining City, Heilongjiang Province, received a call in late June 2020 from Han Yan, the Party secretary of the hospital, who told her that Chen Guangqun, the president of the hospital, was looking for her.
When she got to the hospital, she discovered that officers from the Hailin City No. 1 Police Station had been looking for her. They attempted to force Dr. Wang to write statements to renounce Falun Gong and to acknowledge that her husband, Dr. Yu Xiaopeng, also practices Falun Gong.
Dr. Yu, a surgeon at the same hospital, was fired 29 years ago for refusing to fabricate medical records as the then-hospital-president directed him to do. He had been petitioning for redress all these years and was considered a primary target by the authorities, who tried to persecute him further by claiming he also practiced Falun Gong—when he never did.
When Dr. Wang refused to sign the statements, the police beat her for hours in the hospital. They threatened that if she didn't write the statements, they would find others to write the statements on her behalf.
Dr. Wang suffered a sharp pain in her leg and begged the officers to let her go. They agreed but threatened that they would come for her again a few days later.
Dr. Wang had to crawl up the stairs to get back to her apartment. Her husband noted that she had bruises on her body. Her kneecaps were broken, and she was soaked in sweat.
Dr. Wang suffered a cerebral hemorrhage on the afternoon of July 1. She was very dizzy and felt like throwing up. She passed away around 4:25 a.m. on July 2. Her body was cremated on July 4.
After Dr. Wang's death, the police kept harassing Dr. Yu and ordered him not to report her death to the Minghui website.
77-year-old Man Serving 4.5-year Term Dies in Prison
Mr. Li Shaochen of Tianjin was arrested on December 7, 2016, and sentenced to four-and-a-half years in Binhai Prison by the Hongqiao District Court in October 2017.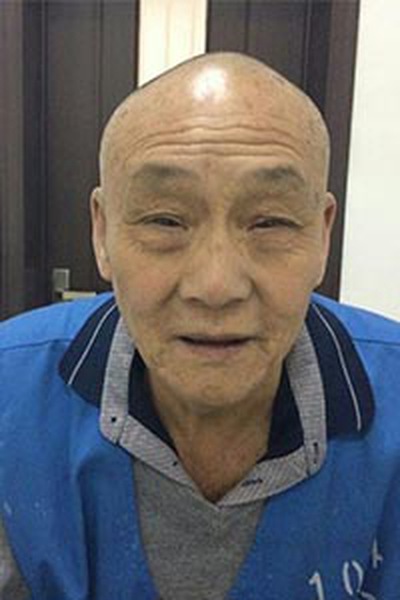 Mr. Li Shaochen
The Binhai Prison has carried out a campaign since May 2019 to try to force imprisoned Falun Gong practitioners to renounce their belief. All practitioners, including those who are ill, those in their 70s and 80s, as well as those who are scheduled to be released soon, have been required to "transform."
Different forms of physical torture, including sleep and food deprivation, are being used to try to "transform" practitioners. The severe abuses resulted in the death of Mr. Li on March 6, 2020, at the age of 77.
Terminally Ill Man Denied Medical Treatment and Forced to Do Unpaid Labor Dies in Prison
The family of a Tangshan City, Hebei Province, man was informed by Jidong Prison at around 8:00 a.m. on May 30, 2020, that their loved one serving seven years for his faith in Falun Gong had just died from "cardiac arrest." Mr. Cao Jinxing was 69.
When Mr. Cao's family rushed to the prison, the prison authorities showed them some documents about Mr. Cao but didn't allow them to take notes or pictures. His family learned that Mr. Cao had been diagnosed with an unknown terminal illness as early as 2018, but they were never notified nor had he been given any medical treatment.
Mr. Cao's family also learned that the guards had been forcing him to do unpaid labor despite his medical condition.
The prison insisted that Mr. Cao died of "natural causes" but said that they are considering providing his family some financial compensation.
Liaoning Man Dies in Custody Three Months after Being Arrested
Mr. Yu Yongman, 65, of Liaonyang City, Liaoning Province, died in the Liaoyang Detention Center on February 23, 2020. Officials claimed the cause of death was "sudden illness," but an autopsy revealed a broken rib and tear injuries in his lungs.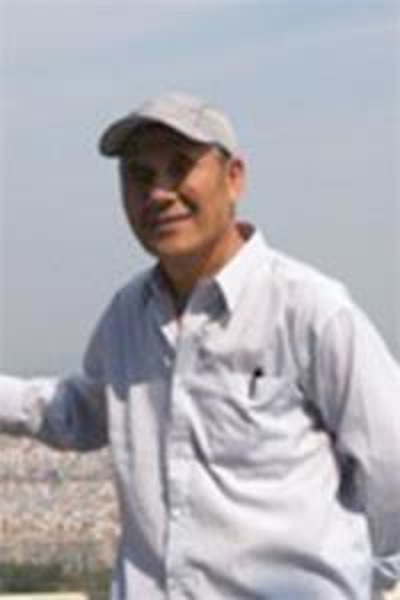 Mr. Yu Yongman
Hebei Woman Dies Within Hours of Her Arrest
Ms. Han Yuqin, 68, of Tangshan City, Hebei Province, died hours after she was arrested in a police sweep of 36 local Falun Gong practitioners.
Officers from the Duanminglu Police Station in the Fengrun District broke into Ms. Han's home at around 5:00 a.m. on June 18, 2020. They took her to the police station, forced her to sit on a metal chair, and ordered her to fill out a form to renounce Falun Gong. She refused to comply.
When Ms. Han's daughter went to the police station to visit her at around 10:00 a.m., she was not allowed to see her. Around noon, Ms. Han's husband went to the police station to bring her lunch. She didn't have an appetite and couldn't stop crying. Her husband also noticed that her legs had become swollen after sitting in the metal chair for hours.
Ms. Han went to the restroom at around 4:00 p.m. The officers waited outside. When she didn't come out after a long time, they went inside and found her collapsed on the floor.
They took her to the Fengrun District Chinese Medicine Hospital after the urgent care facility next door refused to accept her. She was pronounced dead shortly after.
Ms. Han's family was informed of her death at around 6:00 p.m. When they saw her body in the hospital, they noted that her hair was messed up and she had blood in her nose.
Ms. Han's family said she had always enjoyed good health since she began to practice Falun Gong in 1995. It's not clear whether they have asked for an autopsy to determine the cause of her death.
Hubei Woman Dies in Custody after Over Two Years of Incommunicado Detention
A family in Wuhan City, Hubei Province, was informed by the Erzhigou Detention Center on August 15, 2020, that their loved one, Ms. Wei Youxiu, had just passed away at the age of 72. While the guards claimed that she died from leukemia, her family suspected she was tortured to death for upholding her faith in Falun Gong.
Ms. Wei was arrested on June 2, 2018, at Zhongshan Park after she ran into a plainclothes officer, who found Falun Gong materials on her. The police ransacked her home and confiscated her Falun Gong books. She was taken to the Erzhigou Detention Center, which denied her family visits with the excuse that the police had found Falun Gong books at her home.
At one point, Ms. Wei's family heard that someone saw her in the detention center and she was emaciated and couldn't walk on her own.
After she'd been detained for over two years, the detention center informed them that Ms. Wei had died. Her family questioned the authorities, wanting to know how could Ms. Wei have developed leukemia and died in such a short time since she was perfectly healthy when she was arrested.
Before her latest arrest, Ms. Wei had been arrested twice, the first time between 2000 and 2001 and then on August 5, 2013. She was taken to the Etouwan Brainwashing Center after both arrests.
Retired Military Officer Dies in the Persecution of His Faith
Mr. Fu Yishuan, a retired military officer, passed away on September 1, 2020, after enduring two decades of persecution for his faith in Falun Gong. He was 92 years old.
Mr. Fu joined the military in 1944 when he was only 15. He participated in the civil war and became a military officer in Nanjing City, Jiangsu Province, before he retired.
He struggled with many injuries incurred during battle and frequented the hospital. In 1995, he was introduced to Falun Gong, and his health gradually recovered.
After the communist regime launched the persecution in 1999, the 610 Office in the military ordered Mr. Fu to renounce his faith and subjected him to intensive brainwashing. Because he refused to comply, the military disciplined him and frequently harassed him, making normal life impossible.
In 2010, Mr. Fu was spotted through surveillance cameras distributing informational materials about Falun Gong. The police ransacked his home, forced him to undergo brainwashing, and ordered him to write statements renouncing Falun Gong. The mental pressure was so unbearable that Mr. Fu fainted and was resuscitated in the hospital.
Unable to live in the military-assigned apartment any longer, Mr. Fu moved to a relative's home to hide from the police. He was never able to return home before he died.
Related reports:
1,334 Senior Falun Gong Practitioners in China Targeted for Their Faith in 2020
622 Falun Gong Practitioners in China Sentenced for Their Faith in 2020
15,235 Falun Gong Practitioners Targeted for Their Faith in 2020
All articles, graphics, and content published on Minghui.org are copyrighted. Non-commercial reproduction is allowed but requires attribution with the article title and a link to the original article.
Category: Overview of persecution