1,334 Senior Falun Gong Practitioners in China Targeted for Their Faith in 2020
Feb. 1, 2021 | By a Minghui correspondent
(Minghui.org) Falun Gong, also known as Falun Dafa, is a spiritual practice based on the principles of Truthfulness, Compassion, and Forbearance. Since the Chinese Communist Party (CCP) began to persecute the practice in July 1999, many Falun Gong practitioners have been arrested, detained, and tortured for refusing to renounce their faith.
This report focuses on the persecution of older people who practice Falun Gong and how they have been physically and mentally abused by the communist regime despite their age. Some were persecuted to death as a result of torture and tremendous pressure from the authorities.
According to data collected between January 1 and December 31, 2020 by Minghui.org, a total of 1,334 practitioners older than 65 were persecuted, including 702 practitioners arrested and 476 harassed; another 114 practitioners were sentenced, with the longest sentence being 12 years; 42 practitioners were persecuted to death, out of which 13 died in custody.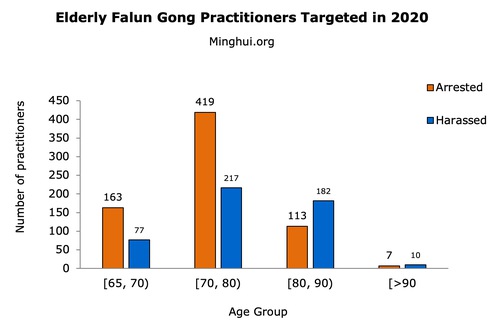 Among the 1,188 arrested and harassed practitioners, 17 were above 90 years old, with the eldest being 94 years old. Two hundred and ninety-five practitioners were in their 80s.
Worldwide Condemnation of Human Rights Abuses in China
While the persecution of Falun Gong remains unabated, more and more people and governments have come to condemn the CCP's brutality against innocent practitioners. The international community has taken a series of actions to hold perpetrators accountable.
On December 7, 2020, the EU adopted a framework to "target individuals, entities, and bodies … responsible for, involved in, or associated with serious human rights violations and abuses worldwide." The EU's new global human rights protection framework was styled after "The Global Magnitsky Human Rights Accountability Act," first passed by the U.S. Congress in 2016. The U.S. "Global Magnitsky Act" authorizes the U.S. government to sanction human rights violators from around the world, including freezing their assets in the U.S. and barring their entry into the country. 
Soon after the EU's global human rights protection framework was adopted, Falun Gong practitioners in 29 countries submitted a list of human rights perpetrators to their respective governments, requesting that these nations sanction the listed perpetrators and their family members with visa restrictions and freezing their assets because of their involvement in the persecution of Falun Gong in China. 
Three days later on December 10, the U.S. announced further sanctions against 17 officials of foreign governments for violation of human rights or corruption. Among them was Huang Yuanxiong of the Xiamen Public Security Bureau Wucun Police Station for his involvement in the detention and interrogation of Falun Gong practitioners. The sanctions against Huang were a surprise to many, as Huang is just a low-level police officer. 
***
Below are snapshots of recent cases of persecution of older practitioners in China. Due to information censorship in China, the number of Falun Gong practitioners persecuted for their faith can't always be reported in a timely manner, nor is all the information readily available.
Persecuted to Death
Heilongjiang Internist Beaten to Death (Graphic photo in the linked article)
Dr. Wang Shukun, a 66-year-old physician of internal medicine at Hailin Town Hospital in Haining City, Heilongjiang Province, received a call in late June 2020 from Han Yan, the Party secretary of the hospital, and was told that Chen Guangqun, the president of the hospital, was looking for her.
When she arrived at the hospital, she discovered that it was officers from the Hailin City No. 1 Police Station who were looking for her. The officers attempted to force Dr. Wang to write statements to renounce Falun Gong and to acknowledge that her husband, Dr. Yu Xiaopeng, also practices Falun Gong.
Dr. Yu, a surgeon at the same hospital, was fired 29 years ago for refusing to fabricate medical records as directed by the then-hospital-president. He had been petitioning for redress all these years and was considered a primary target by the authorities, who tried to further the persecution of him by claiming he also practiced Falun Gong – when he never did.
When Dr. Wang refused to sign the statements, the police beat her for hours in the hospital. They threatened that if she didn't write the statements, they would find others to write the statements on her behalf.
Dr. Wang suffered sharp pain in her leg and begged the officers to let her go. They agreed, but threatened that they would come for her again a few days later.
Dr. Wang had to crawl up the stairs to get back to her apartment unit. Her husband noted that she had bruises on her body. Her kneecaps were broken, and she was soaked in sweat.
Dr. Wang suddenly suffered a cerebral hemorrhage in the afternoon of July 1. She was very dizzy and felt like throwing up. She passed away around 4:25 a.m. on July 2. Her body was cremated on July 4.
After Dr. Wang's death, the police kept harassing Dr. Yu and ordered him not to report her death to the Minghui website.
Liaoning Man Dies in Custody Three Months After Being Arrested
Mr. Yu Yongman, a 65-year-old resident of Liaonyang City, Liaoning Province, died in the Liaoyang Detention Center on February 23, 2020. Officials claimed the cause of death was "sudden illness," but an autopsy revealed a broken rib and tear injuries in his lungs.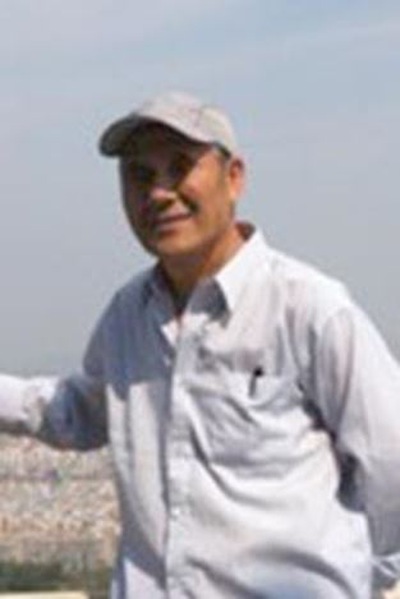 Mr. Yu Yongman
77-year-old Man Serving 4.5-year Term Dies in Prison
Mr. Li Shaochen, a resident of Tianjin, was arrested on December 7, 2016, and sentenced to four-and-a-half years in Binhai Prison by the Hongqiao District Court in October 2017.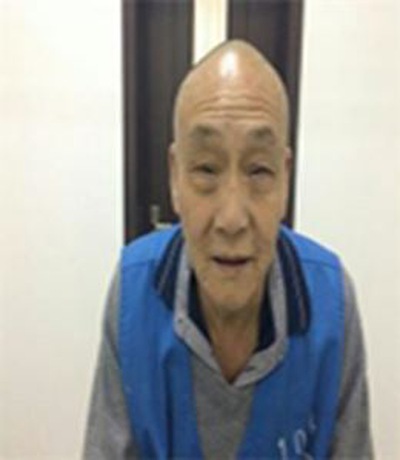 Mr. Li Shaochen
The Binhai Prison has carried out a campaign since May 2019 to try to force imprisoned Falun Gong practitioners to renounce their belief. All practitioners, including those who are ill, those in their 70s and 80s, as well as those who are scheduled to be released soon, have been required to "transform."
Different forms of physical torture, including sleep and food deprivation, are being used to try to "transform" practitioners. The severe abuses resulted in the death of Mr. Li Shaochen on March 6, 2020, at the age of 77.
Retired School Principal, 78, Dies in Prison While Serving Time for Her Faith
Ms. Li Guirong, a retired elementary school principal in Shenyang City, Liaoning Province, died in the Liaoning Province Women's Prison in mid-January 2020, only weeks before the end of her five-year term for practicing Falun Gong. She was 78.
Ms. Li was arrested on February 7, 2015, after having been reported for distributing informational materials about Falun Gong. She appeared in the Hunnan District Court on June 24, 2015, and was sentenced to five years.
Ms. Li's latest arrest came only 15 months after she finished serving a seven-year prison term, also for her faith.
On October 17, 2006, Ms. Li, then 64, was arrested for talking to people about Falun Gong. She was sentenced to seven years by the Heping District Court on May 14, 2007. 
While Ms. Li was in Liaoning Province Women's Prison, the guards ordered inmates to beat and kick her and stomp on her hands. Her face bled, her hands were swollen, and she was covered in bruises. Much of her hair was pulled out.
The guards sometimes forced Ms. Li to squat on the concrete floor for days on end, not allowing her to eat, use the restroom, or sleep. To intensify the torture, they forced her to take off her shoes and poured cold water on her feet while she squatted. Her legs hurt unbearably. She was unable to stand or sit afterward and had to crawl to get anywhere.
By the time she was released on October 17, 2013, Ms. Li was emaciated, her hair had turned gray, and all of her teeth had fallen out. Yet, agents from the local 610 Office still harassed her periodically.
Terminally Ill Man Denied Medical Treatment and Forced to Do Unpaid Labor, Dies in Prison
The family of a Tangshan City, Hebei Province resident was informed by Jidong Prison at around 8:00 a.m. on May 30, 2020, that their loved one serving seven years for his faith in Falun Gong had just died from "cardiac arrest." Mr. Cao Jinxing was 69.
When Mr. Cao's family rushed to the prison, the prison authorities showed them some documents about Mr. Cao, but didn't allow them to take notes or pictures. His family learned that Mr. Cao had been diagnosed with an unknown terminal illness as early as 2018, but that they were never notified, nor had he been given any medical treatment. 
Mr. Cao's family also learned that the guards had been forcing him to do unpaid labor despite his medical condition. 
The prison insisted that Mr. Cao died of "natural causes" but said that they are considering providing some financial compensation to his family. 
Hebei Woman Dies Within Hours of Her Arrest
Ms. Han Yuqin, a 68-year-old resident of Tangshan City, Hebei Province, died hours after she was arrested in a police sweep of 36 local Falun Gong practitioners.
Officers from the Duanminglu Police Station in the Fengrun District broke into Ms. Han's home around 5:00 a.m. on June 18, 2020. They brought Ms. Han to the police station, forced her to sit on a metal chair, and ordered her to fill out a form to renounce Falun Gong. She refused to comply.
When Ms. Han's daughter went to the police station to visit her around 10:00 a.m., she was not allowed to see her. Around noon, Ms. Han's husband went to the police station to deliver lunch to her. She didn't have an appetite and couldn't stop crying. Her husband also noticed that her legs had become swollen after sitting in the metal chair for hours.
Ms. Han went to the restroom around 4:00 p.m. The officers waited outside. When she didn't come out after a long period of time, they went inside and found that she had collapsed on the floor.
The police took her to the Fengrun District Chinese Medicine Hospital, after the urgent care facility next door refused to accept her. She was pronounced dead shortly after.
Ms. Han's family was informed of her death around 6:00 p.m. When they saw her body in the hospital, they noted that her hair was messy and she had blood in her nose.
Ms. Han's family said she had always enjoyed good health since she began to practice Falun Gong in 1995. It's not clear whether they have asked for an autopsy to determine the cause of her death.
Hubei Woman Dies in Custody After Over Two Years of Incommunicado Detention
A family in Wuhan City, Hubei Province was informed by the Erzhigou Detention Center on August 15, 2020, that their loved one, Ms. Wei Youxiu, has just passed away at the age of 72. While the guards claimed that she died from leukemia, her family suspected she was tortured to death for upholding her faith in Falun Gong.
Ms. Wei was arrested on June 2, 2018 at Zhongshan Park after she ran into a plainclothes officer, who found Falun Gong related materials on her. The police ransacked her home and confiscated her Falun Gong books. She was sent to the Erzhigou Detention Center, which denied her family visits, with the excuse that the police had found Falun Gong books at her home.
At one point, Ms. Wei's family heard that someone saw her in the detention center and she was emaciated and couldn't walk on her own.
After more than two years of detention, the detention center suddenly informed them that Ms. Wei had died. Her family questioned the authorities, wanting to know that since Ms. Wei was perfectly healthy when she was arrested, how could she have developed leukemia and died in such a short time.
Before her latest arrest, Ms. Wei had been arrested twice, the first time between 2000 and 2001 and then on August 5, 2013. She was taken to the Etouwan Brainwashing Center after both arrests.
78-year-old Man Suffers Mental Breakdown Due to Torture in Prison, Dies Years Later after Being Deprived of Wife's Care
Mr. Wang Dejin, of Shangzhi City, Heilongjiang Province, suffered a mental collapse after being tortured in prison for practicing Falun Gong years ago. He succumbed to his mental illness in November 2020. With his wife Ms. Du Guiying, 68, still serving time in prison, Mr. Wang passed away at home alone. He was 78.
The ordeal of Mr. Wang and his wife started in 2004 when local practitioners wrote an open letter to the police and the 610 Office, urging them not to participate in the persecution of Falun Gong.
The local police established a special task force to investigate the author of the letter. Liang Xiaoming, then Domestic Security Division chief, said, "As long as we arrest one person, we can blame him for everything."
Mr. Wang and his wife became the top target. In the middle of the night on February 16, 2004, the police broke into the couple's home and arrested them. They searched the residence and even tore up their quilt looking for any "evidence."
On May 20, 2004, both Mr. Wang and Ms. Du were secretly sentenced to four years with no legal representation.
As a result of the torture in prison, Mr. Wang suffered a mental breakdown and lost the ability to take care of himself. He lost his sense of hunger and fullness. He became incontinent. When he went out, he couldn't find his way back home.
Despite Mr. Wang's condition, the police ransacked their home again on July 24, 2015, during a group arrest of local practitioners. He and his wife were taken to the police station for interrogation.
The police harassed the couple again in late 2016 and arrested Ms. Du a few years later for handing out Falun Gong materials. She was sentenced to a four-year prison term by the Acheng City Court in July 2019.
Mr. Wang's health further deteriorated without his wife's care and he passed away a year later.
Retired Military Officer Dies in the Persecution of His Faith
Mr. Fu Yishuan, a retired military officer, passed away on September 1, 2020, after enduring two decades of persecution for his faith in Falun Gong. He was 92 years old.
Mr. Fu joined the military in 1944 when he was only 15. He participated in the civil war and became a military officer in Nanjing City, Jiangsu Province, before he retired.
He struggled with many injuries incurred during the battles, and frequented the hospital. In 1995, he was introduced to Falun Gong, and his health gradually recovered after a period of practicing.
After the communist regime launched the persecution in 1999, the 610 Office in the military ordered Mr. Fu to renounce his faith and subjected him to intensive brainwashing. As he refused to comply, the military gave him disciplinary punishment and frequently harassed him, leaving him unable to live a normal life.
In 2010, Mr. Fu was spotted through surveillance cameras distributing informational materials about Falun Gong. The police ransacked his home, forced him to undergo a brainwashing session, and ordered him to write statements renouncing Falun Gong. The mental pressure was so unbearable that Mr. Fu fainted and was resuscitated in the hospital.
Unable to live in the military-assigned apartment any longer, Mr. Fu moved to a relative's home to hide from the police. He was never able to return home before he died.
Sentencing Cases
Two Jiangxi Residents, One 88, Sentenced to Prison for Their Faith
Two women in Nanchang City, Jiangxi Province, were sentenced to prison in late December 2020 for refusing to give up their faith in Falun Gong.
A dozen officers broke into Ms. Yu Fangzhuang's home around 7:00 a.m. on July 1, 2020. Without showing a search warrant or their IDs, the officers ransacked the 88-year-old woman's home and confiscated over 20 of her Falun Gong books, more than 130 Falun Gong booklets, a photo of Falun Gong's founder, and a media player that she used to play the Falun Gong exercise music.
Ms. Liu Hexiang, around 60, who happened to be visiting Ms. Yu at the time, was also arrested. The police proceeded to ransack Ms. Liu's home and confiscated her Falun Gong books, three printers, a computer, and office supplies.
Both women were interrogated for 12 hours in the Kuaizixiang Police Station. Ms. Yu was released on bail around 8:00 p.m. due to her advanced age. Ms. Liu was taken to the Nanchang City No.1 Detention Center.
The two women were tried together by the Xihu District Court on December 21, 2020. Ms. Liu was sentenced to three years and fined 10,000 yuan. Ms. Yu was given six months and fined 2,000 yuan.
The court-appointed lawyer raised the question of Ms. Yu's age, suggesting that she shouldn't be taken into custody to serve time. The judge replied that he would make a decision on January 18, 2021.
Ms. Liu has now been taken to the Jiangxi Province Women's Prison. Ms. Yu is still at home, awaiting the judge's decision.
Prior to this latest incident, Ms. Yu was arrested several times over the past two decades for talking to people about Falun Gong.
In the Hospital, Paralyzed 80-Year-Old Woman Sentenced to Prison for Her Faith
Ms. Chen Guifen, 80, who has developed medical problems following her arrest for practicing Falun Gong, was sentenced in her hospital ward on September 17, 2020.
Ms. Chen, a resident of Chongqing, was arrested by officers from the Jiangjin Domestic Security Division. The police ransacked her home, ostensibly because she was recorded by a surveillance camera while distributing materials about Falun Gong in a residential area.
She suffered a stroke and had a cerebral vascular blockage that paralyzed her on one side of her body. She was tried by the Jiulongpo District Court on September 17 while she was still hospitalized for her condition.
The court staff went through the motions and announced her 1.5-year term shortly after. All five witnesses were police officers involved in Ms. Chen's arrest. The police also subtracted five years from her age so that they could press charges against her.
Hubei Resident Sentenced to 12 Years in Prison
Mr. Cheng Xiaobao, 65, of Xiangyang City, Hubei Province, was sentenced to 12 years in May 2020 by the Xiangzhou District Court. The sentences came two years after he was arrested and detained.
Mr. Cheng's family returned home on March 18, 2018, to see their front door pried open and Mr. Cheng nowhere to be found. It took them more than two years to find out that he had been arrested.
They heard recently that he was in a detention facility in the Xiangzhou District. When they went there, they learned that Mr. Cheng had been transferred elsewhere on March 27, 2020, but they were not told the new location. Mr. Cheng's family still doesn't know where he is at the time of writing.
Mr. Cheng was previously sentenced to four years in Fanjiatai Prison for practicing Falun Gong. He was beaten and had cuts and bruises all over his body. Because he refused to do the hard labor of making bricks, the guards pushed him into the brick kiln to burn him. Then they dragged him around and continued to beat him. They repeated this torture many times.
After the last time they burned and dragged Mr. Cheng, the guards rolled a cart loaded with more than 500 kilograms of bricks over his ankle. He sustained an open wound four centimeters long and one centimeter deep.
Zunhua City, Hebei Province: 6 Elderly Falun Gong Practitioners Sentenced from 5 to 8 Years
More than 300 police officers were mobilized to round up Falun Gong practitioners in Zunhua City, Hebei Province on July 6, 2019. A police chief revealed that they had monitored the practitioners' cell phones for two months before making the move. A total of 19 practitioners were arrested that day.
Out of the 19 practitioners, 12 were tried by the Zunhua City Court on December 17, 19, and 23, 2019, before being secretly sentenced on November 27, 2020. Among those sentenced, six were aged 65 and above.
Ms. Tian Shuxue, 82, was sentenced to five years and six months and fined 6,000 yuan.Ms. Zhang Qin, 78, was sentenced to four years and six months and fined 5,000 yuan.Mr. Wang Jian, 70, was sentenced to seven years and fined 5,000 yuan.Ms. Wang Ruiling, 68, was sentenced to eight years and fined 10,000 yuan.Mr. Ma Kuo, 68, was sentenced to five years.Mr. Zhang Yuming, 65, was sentenced to seven years and fined 6,000 yuan.
Ms. Wang Ruiling and her husband Mr. Ma Kuo were arrested at home at around 3:00 a.m. The police ransacked their place and confiscated Falun Gong books, a laptop, a printer, printing paper, and all the cash they kept at home, including the money in their safe.
Mr. Wang Jian was also arrested at around 3:00 a.m. A group of officers scaled their fence and broke in. Mr. Wang and his wife were woken up by a dog barking. The police immediately took Mr. Wang away and then ransacked the home. They returned in the afternoon and ransacked the home again.
Mr. Zhang Yuming was arrested on July 2 for talking to people in a market about Falun Gong. Eight officers ransacked his home and confiscated his Falun Gong books, a photo of Falun Gong's founder, several cellphones, two computers, a printer, and some printing paper.
77-Year-Old Retired Teacher Sentenced for the Third Time for Her Faith
Ms. Guo Suling, a 77-year-old retired teacher, was sentenced to three years with three years' probation on December 25, 2020, for her faith in Falun Gong.
Ms. Guo, of Linfen City, Shanxi Province, was arrested on June 4, 2020, after the police suspected her of hanging up Falun Gong banners in trees. The Quwo County Procuratorate indicted her and submitted her case to the Quwo County Court. The judge agreed to release her on bail. She was released after her family paid a 20,000-yuan bail bond.
Ms. Guo appeared in court on October 29 and was sentenced on December 25. She was also fined 5,000 yuan.
Prior to Ms. Guo's latest term, she has been sentenced twice before for practicing Falun Gong.
Shandong Woman Sentenced to Four Years in Prison
On July 30, 2020, Ms. Zhou Yuxiang was sentenced to four years in prison for refusing to give up her faith in Falun Gong.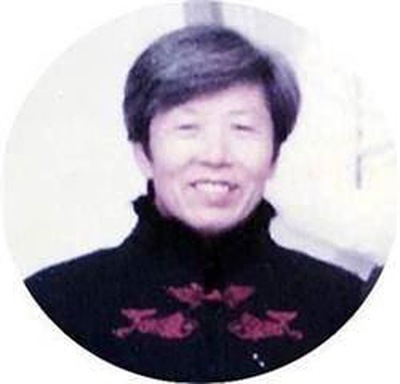 Ms. Zhou Yuxiang
The verdict came eight days after she was tried by the Huangdao District Court through a video conference. Ms. Zhou Yuxiang's lawyer entered a not guilty plea on her behalf and she also testified in her own defense. The police patrolled outside the Pudong Detention Center where the hearing was taking place. 
Ms. Zhou used to suffer from severe pain all over her body that rendered her unable to work. She took up Falun Gong at the recommendation of a friend, and her condition went away. She was very grateful and often told people, "Master Li Hongzhi (the founder of Falun Gong) gave me a second life." In addition to her improved health, she was able to control her temper, and life at home became more harmonious.
Arrest Cases
Older Practitioners Arrested for Studying Falun Gong Teachings Together
On the afternoon of May 11, a group of 20 police officers broke into Ms. Hou Yuelan's home in Liangshan County, Shandong Province. Ms. Hou, in her 70s, was studying Falun Gong books with seven other practitioners, including Ms. Fan, in her 90s; Ms. Qi Guie, in her 50s and her mother, in her 80s; Ms. Li Xiangsheng, in her 70s, Ms. Wang Guirong, in her 50s, and Ms. Chen Qiuxiang, in her 50s. Another practitioner's name is unknown. 
While all eight practitioners were released around 1:00 a.m., the police summoned them back to the police station during the day, ransacked their homes, and detained them until 8:00 p.m.
85-year-old Woman Arrested for Her Faith, 250,000 Yuan Confiscated
Ms. Zhao Xiqing, 85, a resident of Wuhan City, Hubei Province. was arrested and detained for one day for her faith in Falun Gong
Dozens of officers broke into Ms. Zhao's home on July 14, 2020, when she was studying Falun Gong's teachings with seven other practitioners, including three in their 80s. The police ransacked Ms. Zhao's home and confiscated her savings of 250,000 yuan in cash. Although Ms. Zhao was released the next day, the police refused to return the money to her.
While trying to escape the arrest, one practitioner jumped out of Ms. Zhao's second floor window and broke her leg. She was treated in the hospital and taken back home by her family around midnight.
Ms. Xiong Guiju, who accompanied that practitioner's family to the hospital, was arrested and had her home ransacked on the morning of July 15. She was rejected admission by the local detention center due to her high blood pressure and was released on the evening of July 17.
All the other practitioners arrested at Ms. Zhao's home have been released as of July 20.
83-year-old Army Veteran Arrested for His Faith
Mr. Zhang Jingshuang, 83, an army veteran in Shenyang City, Liaoning Province, was arrested at the Shashan Retired Cadres Entertainment Center on the afternoon of April 24, 2020 after being reported for talking to people about Falun Gong in the park. He was released the same day.
79-year-old Woman Arrested for Talking to People About Falun Gong
Ms. Li Wenfang, 79, from Shuangliu District, Chengdu City, Sichuan Province, was arrested by officers from the Dongsheng Town Police Station while distributing weekly publications (a special edition on the coronavirus pandemic) and talking to people about Falun Gong on July 5, 2020. 
The officers confiscated the publications, some Falun Gong keepsakes, and bank notes with Falun Gong information printed on them.
Ms. Li was released after 9:00 p.m. and was picked up by her son.
Elderly Jilin Woman Slapped Twice by Police
Ms. Wang Xiangju (in her 80s), Ms. Zhang Yueying (in her 50s), Mr. Wang, Ms. Liu, and their family members were arrested by officers from the Dunhua City Domestic Security Division in Dunhua City, Jilin Province on July 15, 2020. 
Ms. Wang was slapped twice by the police at the police station. Her home was ransacked and her Falun Dafa books and printed materials were confiscated. Ms. Zhang was also beaten by the police. Her home was ransacked and her Falun Gong informational cards were confiscated. The practitioners were released due to the pandemic.
Harassment Cases
91-year-old Man Harassed By Police for His Faith
Mr. You Jun, a 91-year-old resident of Guiyang City, Guizhou Province, was harassed by officers on May 12, 2020. The police confiscated his printer and had two people stay outside his apartment building to monitor him afterwards. 
81-Year-Old Woman Forced to Live Away from Home to Avoid Being Arrested
Ms. Yu (first name unknown), 81, of Fushun City, Liaoning Province, was arrested on April 2, 2020, after being reported for talking to people about Falun Gong. She was taken to the Gebu Police Station and forced to fingerprint the interrogation record. 
The police ransacked Ms. Yu's home that afternoon and confiscated Falun Gong books and other materials. They then brought her back to the police station and interrogated her for several more hours before letting her go at around 10:00 p.m.
The police ordered Ms. Yu to report back to the police station the next day. Concerned that she would be arrested again, she has since gone into hiding.
Police Forcibly Draw Blood from 70-year-old Falun Gong Practitioner and Threaten to "Eliminate You All"
Ms. Shen Fan, a 70-year-old Falun Gong practitioner in Shanghai, had her home broken into and a blood sample forcibly drawn by the police on August 2, 2020.
In recent years, many practitioners across the country have had blood samples forcibly collected by the authorities, likely for a massive DNA bank and organ matching database.
Four officers knocked on Ms. Shen's home on the morning of August 2. When she refused to open the door, they called in a locksmith and forcibly opened her door.
The four officers held Ms. Shen down and grabbed her arm to draw blood. Ms. Shen resisted and asked why they were doing that. An officer responded, "This is a national policy!"
Another officer shouted at Ms. Shen, while covering his police badge, "We won't follow the law and we are going to eliminate you all!"
The officers made several pricks in Ms. Shen's arms as they attempted to draw blood. They left after finally collecting a blood sample.
Related reports:
622 Falun Gong Practitioners in China Sentenced for Their Faith in 2020
15,235 Falun Gong Practitioners Targeted for Their Faith in 2020
All articles, graphics, and content published on Minghui.org are copyrighted. Non-commercial reproduction is allowed but requires attribution with the article title and a link to the original article.
Category: Overview of persecution