A Woman and Her Niece Sentenced to Prison for Practicing Falun Gong
Aug. 11, 2020 | By a Minghui correspondent in Shandong Province, China
(Minghui.org) On July 30, 2020, Ms. Zhou Yuxiang was sentenced to four years in prison and her niece, Ms. Zhou Jun, to one year for refusing to give up their faith in Falun Gong, an ancient spiritual practice that has been persecuted by the Chinese communist regime since 1999.
The verdicts for the two Pingdu City, Shandong Province, women came eight days after they were tried by the Huangdao District Court through a teleconference.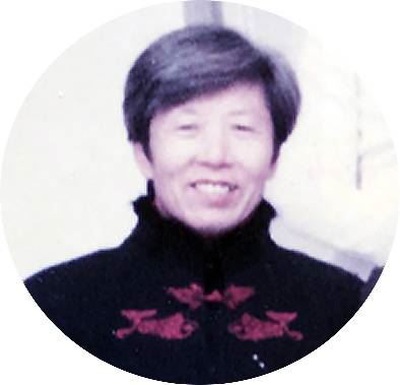 Ms. Zhou Yuxiang
Ms. Zhou Yuxiang's lawyer entered a not guilty plea on her behalf and she also testified in her own defense. The police patrolled outside the Pudong Detention Center where the hearing was taking place. 
Ms. Zhou Yuxiang has filed an appeal to contest her sentence. The details of her niece's hearing remain unclear. 
Of 3 Arrested, 2 Sentenced and 1 Facing Trial
Ms. Zhou Yuxiang, 66, and her niece, a 34-year-old English teacher, were arrested on September 24, 2019, while shopping at a farmer's market. Another practitioner, Ms. Zhan Zhongxiang, who was with them, was also arrested. 
Their practitioners' arrests were approved on October 31. The Huangdao District Procuratorate indicted them and forwarded their cases to the Huangdao District Court on June 2, 2020.
While Ms. Zhou Yuxiang and Ms. Zhou Jun have already been sentenced, Ms. Zhan is scheduled to be tried in the detention center on August 12, 2020. Ms. Zhan's son, Mr. Shao Zhanpeng, was arrested on July 29, 2020, and put in criminal detention for seeking justice for his mother. Mr. Shao was beaten and severely injured last year while demanding his mother's release.
Ms. Zhou Yuxiang had high blood pressure shortly after she was admitted to the detention center. It later returned to normal, but the detention center guards still forced her to take pills. The guards also withheld the letters her family wrote to her.
Ms. Zhou Yuxiang's mother, in her 80s, lived with her before her arrest. The elderly woman was terrified when the police raided their home. She fell ill and was hospitalized. Having difficulty caring for herself, she has now moved to a senior center. Ms. Zhou's six-year-old granddaughter was also traumatized by her arrest and she often asks her father, "Where is Grandma? When will she come home?"
Ms. Zhou Yuxiang Persecuted in the Past
Ms. Zhou used to suffer from severe pain all over her body that rendered her unable to work. She took up Falun Gong at the recommendation of a friend, and her condition went away. She was very grateful and often said, "Master Li Hongzhi (the founder of Falun Gong) gave me a second life." In addition to her improved health, she was able to control her temper, and life at home became more harmonious.
After the communist regime ordered the persecution of Falun Gong in 1999, Ms. Zhou was arrested and taken to a brainwashing center several times for refusing to give up her faith. 
She was arrested on July 23, 2015, after being reported for putting up posters that said "Falun Dafa is good." Two officers interrogated her and verbally abused her and the founder of Falun Gong. Despite her high blood pressure, she was detained for 15 days in a detention center. Her family had 1,000 yuan extorted from them and they also forced to pay 500 yuan for her living expenses.
Ms. Zhou was arrested again on July 26, 2019, and also detained for 15 days.
Related reports:
New Grandmother Remains Captive for Her Faith – Her Son Beaten and Sister-in-law Detained for Seeking Her Release
Five Shandong Residents Arrested for Practicing Falun Gong
Shandong Woman Arrested, Son Beaten When Requesting Her Release