Guangdong Man the Last of Nine Practitioners Targeted in a Group Arrest to Be Sentenced for His Faith
(Minghui.org) A Guangzhou City, Guangdong Province resident was sentenced to 7.5 years on December 20, 2021, for his faith in Falun Gong, a mind-body discipline that has been persecuted by the Chinese communist regime since 1999.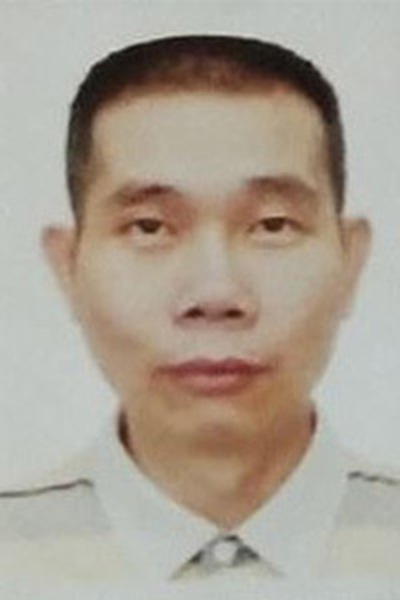 Mr. Ma Minqing
Mr. Ma Minqing, 52, was arrested on July 9, 2019, when he was about to take a bus. The police suspected him of spreading information about Falun Gong with a wifi device.
It's confirmed by Minghui.org that Lian Jiawei of Wanlian Consulting Company in Guangzhou reported to the Huangshazhan Police Station in April 2019 that his cellphone received Falun Gong information through a wifi network at a subway station. The police launched an investigation on May 13, 2019, and arrested nine practitioners, including Mr. Ma, on July 9 and 10. The other eight arrested included Mr. Ma's mother, Ms. Wang Xuezhen, Ms. Lin Zuoying, Mr. Zeng Jiageng, Ms. Tan Chuying, Ms. Wu Lijuan, Ms. Liang Huichan, Ms. Zhang Hui, and Ms. Yang Zhigang, mostly in their 70s and 80s.
All practitioners were held at the Guangzhou City No. 1 Detention Center. Only when Mr. Ma saw his mother Ms. Wang during an outdoor break, did he realize that she had also been arrested. He is the last one of the nine practitioners to be sentenced by the Haizhu District Court.
Prior to Mr. Ma's sentencing, Ms. Lin was sentenced to one year with two years of probation and a 2,000-yuan fine on July 13, 2020; Ms. Wu was sentenced to one year and three months in the second half of 2020; Mr. Zeng was sentenced to five years on July 28, 2021; Ms. Tan was sentenced to two years with three and a half years of probation around August 2021; and Mr. Ma's mother, Ms. Wang, was sentenced to four years on March 17, 2021. The verdicts of Ms. Liang, Ms. Zhang and Ms. Yang aren't clear.
Mr. Ma was indicted by the Haizhu District Procuratorate in mid-October 2019 and tried by the Haizhu District Court on January 2, 2020. He was transferred to the Haizhu District Detention Center in late February 2020. The judge sentenced him to 7.5 years with a 10,000-yuan fine on December 20, 2021.
Mr. Ma, who has a bachelor's degree in biochemistry from South China Agricultural University, has been repeatedly persecuted in the past two decades for practicing Falun Gong. He and his wife were forced to live away from home in 2001 to hide from the police. His wife was arrested in July 2006 and given a labor camp term. Mr. Ma was arrested in October 2006 and sentenced to seven years by the Yuexiu District Court in July 2007. He was fired by his workplace when being released in 2011 and he made a living by delivering goods.
Perpetrators' contact information:
Liang Guoqing (梁国庆), head of Huangshazhan Police Station: +86-13924269365Liu Ying (刘颖), presiding judge of Haizhu District Court: +86-20-83005314, +86-18126766669Xu Weiguo (许为国), prosecutor of Haizhu District Procuratorate: +86-13560320618
(More perpetrators' contact information is available in the original Chinese article.)
Related reports:
77-year-old Woman Sentenced to Four Years for Her Faith
Mother and Son Await Verdicts for Their Shared Faith
Eight Guangzhou Residents, Including Six in Their 70s and 80s, Arrested for Their Faith in Two Days
All articles, graphics, and content published on Minghui.org are copyrighted. Non-commercial reproduction is allowed but requires attribution with the article title and a link to the original article.