69 Falun Gong Practitioners Confirmed to Have Died in 2018 as a Result of Arrests and Torture (Graphic Photos)
February 14, 2019 | By a Minghui correspondent
(Minghui.org) According to information collected by Minghui.org, 69 Falun Gong practitioners are confirmed to have lost their lives to the persecution of their faith in 2018.
Due to the Chinese communist regime's information blockade, the actual death toll of Falun Gong practitioners is likely to be much higher than the confirmed death cases.
The 39 women and 30 men came from all walks of life, including college professors, engineers, teachers, company managers, factory workers, and farmers.
The deceased practitioners ranged in age from 40 to 77, with 39 (57%) of them over the age of 60.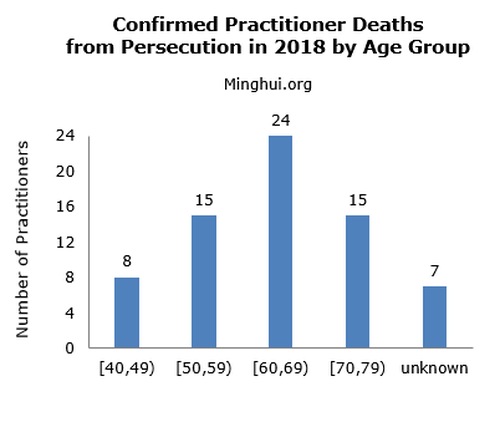 The deaths took place in 21 provinces and centrally controlled municipalities, with Liaoning Province registering the most death cases (15), followed by Heilongjiang Province (8). The remaining regions had death cases numbering from 5 to 1.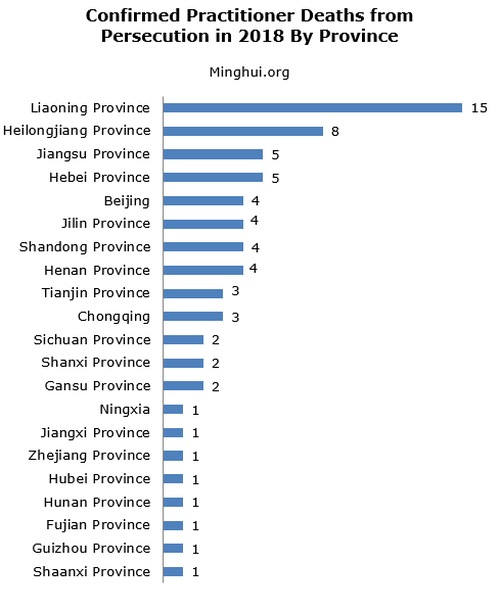 Every month of 2018 saw some practitioners die as a result of the persecution.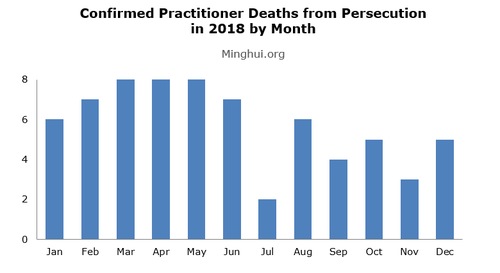 Most of the practitioners died in custody or shortly after being released from detention facilities, where they were subjected to brutal torture for refusing to renounce their faith in Falun Gong. The rest of them passed away as a result of long-term mental and physical torment from being repeatedly targeted for their faith.
Ms. Zhao Chunyan, from Jixi City, Heilongjiang Province, was on the verge of death when she was sent back home from prison in an ambulance on July 16, 2018. She had lost more than a third of her body weight and wasn't able to walk. She passed away 12 days later, at the age of 65.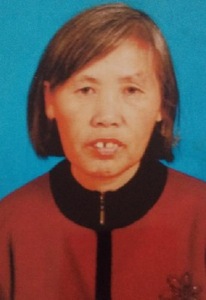 Ms. Zhao Chunyan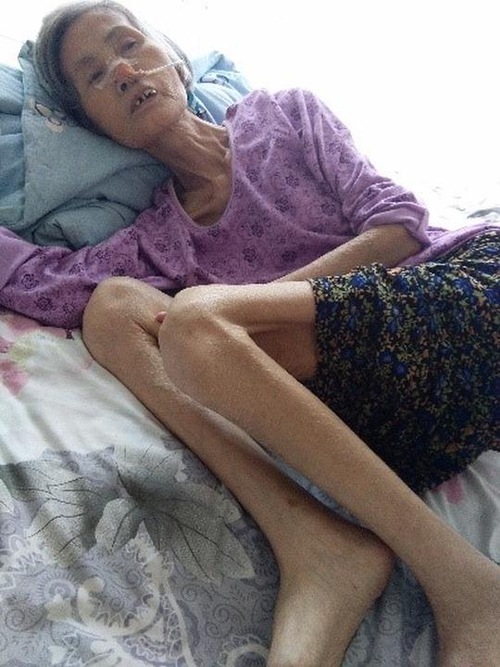 Ms. Zhao after her release from prison, severely emaciated and missing a front tooth that was knocked out while being force-fed with unknown drugs.
Mr. Ren Dongsheng, from Tianjin, died on September 12, 2018, seven years after he was driven insane by the torture, humiliation, and drugs he was given while in custody. He was 53.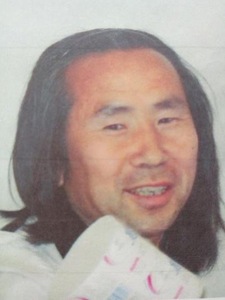 Mr. Ren Dongsheng, after he was driven insane by repeated persecution
Ms. Zhang Luyuan, 76, a college professor from Chongqing, passed away in May 2018. Because she refused to renounce her faith, she was subjected to one year of forced labor, three months of brainwashing, as well as constant harassment and home-ransacking. The fear and pressure took a hard toll on her health and eventually claimed her life.
Her husband, Mr. Yang Yanhai, also died as a result of the persecution on January 4, 2004. He was 62.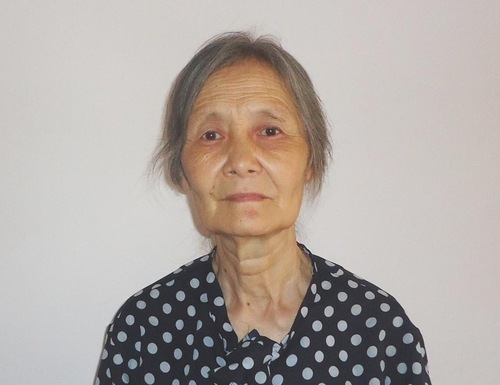 Ms. Zhang Luyuan
Ms. Lu Shurong, from Tianjin, was beaten to death on October 21, 2018, by her son, a military veteran who was heavily influenced by the communist regime's demonizing campaign against Falun Gong. She was 77.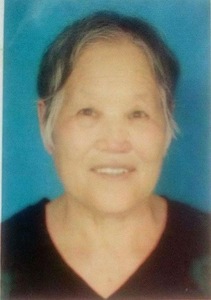 Ms. Lu Shurong
Download list of Falun Gong practitioners who died from persecution in 2018.
Deaths in Custody
Hebei Woman Dies Suddenly While in Custody—Organs Extracted
Ms. Ma Guilan, 64, suddenly died while detained at Qinhuangdao Detention Center for practicing Falun Gong. It was reported on September 17, 2018, that she fell ill at around 6:00 a.m., and died hours after being taken to the Qinhuangdao Police Hospital at around 8:00 a.m.
According to insiders, several government agents came to the hospital, cut open her abdomen and removed her internal organs for alleged examination. It wasn't clear where they were taking her organs.
Ms. Ma's family members declined to provide information regarding her case to the Minghui correspondent, likely fearing government retaliation. It wasn't clear whether they knew about her organs being taken.
Falun Gong Practitioner Dies in Prison at 42, Body Cremated Hours Later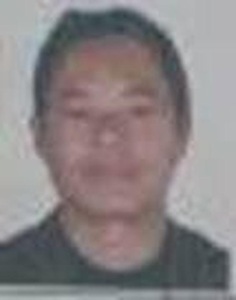 Mr. Wang Wenzhong
Mr. Wang Wenzhong from Yishui County, Shandong Province was sentenced to 7.5 years in Ji'nan Prison for refusing to renounce Falun Gong.
His sister received a call from the prison at 11 a.m. on January 12, 2018, saying that her brother had just died. She rushed to the prison to view her brother's body, already in the prison mortuary.
Once heavily built, Mr. Wang had been reduced to just skin and bones. His sister questioned whether he had been starved to death, but the prison guards claimed he had a brain hemorrhage. There was no autopsy done or medical records provided.
Under pressure from the prison authorities, Mr. Wang's sister agreed to have his body immediately cremated.
Critically Ill Man Denied Medical Parole, Dies Months after Being Imprisoned for Talking to People about His Faith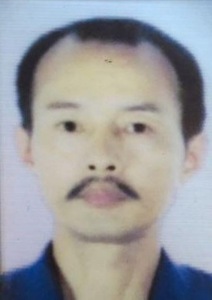 Mr. Wang Yuelai
Mr. Wang Yuelai, from Yueyang City, Hunan Province, saw his health decline drastically three months after he was taken to Wangling Prison to serve a 5.5-year prison term for practicing Falun Gong.
Because of not renouncing his faith, the prison refused to grant him medical parole even though the doctor had issued three critical condition notices for him.
Mr. Wang passed away in prison on August 31, 2018. He was 56.
Award-winning Teacher Dies While Serving 7 Years for Her Faith in Falun Gong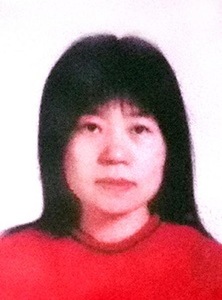 Ms. Sun Min
Ms. Sun Min, an award-winning middle school teacher from Anshan City, Liaoning Province, was serving a 7-year term at Liaoning Women's Prison. She suddenly lost consciousness on the morning of March 8, 2018. She had already passed away by the time she was taken to the emergency room at the prison hospital. She was only 50.
After Remaining Comatose for Two Years, Liaoning Man Dies While Imprisoned for His Faith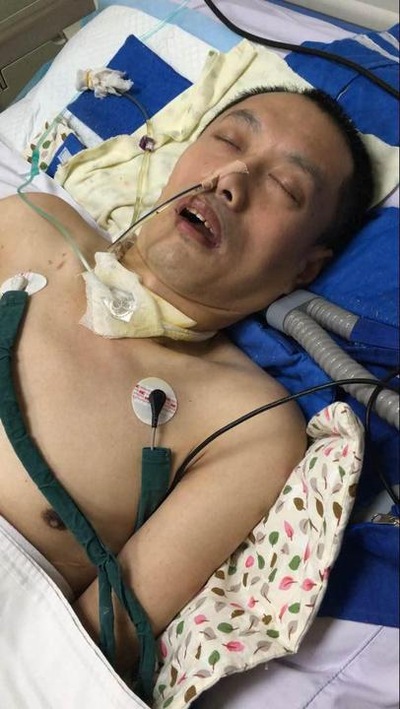 Mr. Hu Guojian
Mr. Hu Guojian, a resident of Fushun City, Liaoning Province, died on May 15, 2018, after being in a coma for nearly two years.
Mr. Hu was arrested on July 7, 2015, and sentenced to four years in prison five months later. He suffered a severe brain hemorrhage from savage beatings by the guards and fell into a coma. The doctor performed brain surgery, but he never regained consciousness.
Zhejiang Woman Dies While Serving Third Prison Term for Her Faith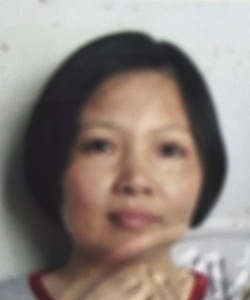 Ms. Hong Misu
Ms. Hong Misu, a Falun Gong practitioner from Wenling City, Zhejiang Province died on August 15, 2018, while serving a three-year-and-nine-month prison term for refusing to renounce her faith. She was 52.
Ms. Hong's death was a tragic end to years of persecution for practicing Falun Gong. She was arrested a total of 8 times and saw her home ransacked on multiple occasions over the past 19 years. She was given two years of forced labor in late 2000 and thrice sentenced to prison in 2005, 2011, and 2016, respectively, for a total of 10 years and 3 months.
Liaoning Man Abused and Dies in Prison
A resident of Chaoyang City, Liaoning Province, Mr. Li Jiechun died while serving a five-year term at Dalian Prison for practicing Falun Gong on December 3, 2018. He was 62.
Mr. Li was abused and deprived of sleep for many consecutive days. When the prolonged sleep deprivation failed to shake his faith, the prison authorities had four people bombard him with hate propaganda against Falun Gong during the day and force him to sit on a miniature stool for extended periods at night. This torture lasted five straight days. A guard beat Mr. Li on the sixth day.
After Mr. Li held a hunger strike in protest, the guards paused for two weeks before starting another round of torture, which eventually claimed his life.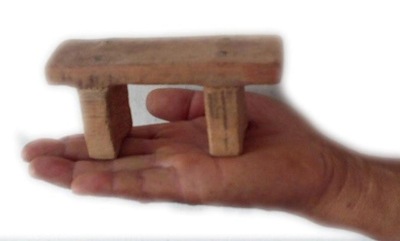 Miniature stool used by the prison authorities to torture Falun Gong practitioners.
Deaths After Release
Jiangsu Man Convicted for His Faith Dies One Day after Second Prison Term Expires
Mr. Zhu Xinghe, a native of Jiangyin City, Jiangsu Province, began to cough up blood clots on the morning of June 23, 2018, and died later that afternoon, at age 54.
Mr. Zhu's death occurred only one day after his 3.5-year prison term expired. Though he was released on medical parole in June 2016, he was closely monitored by the authorities, and the mental pressure on top of his deteriorating health eventually took his life.
Heilongjiang Man Dies 12 Days after Release on Medical Parole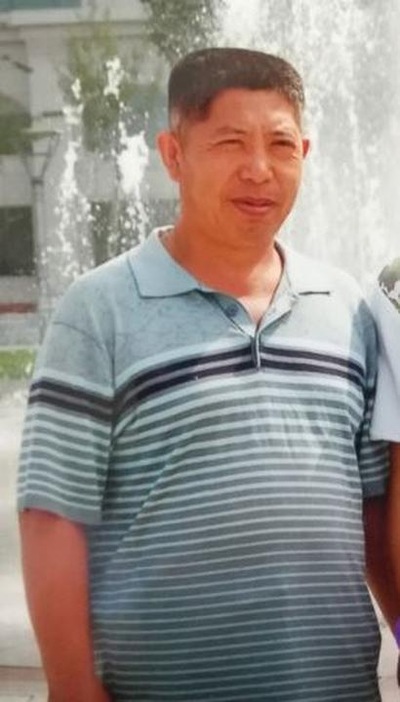 Mr. Lu Shubin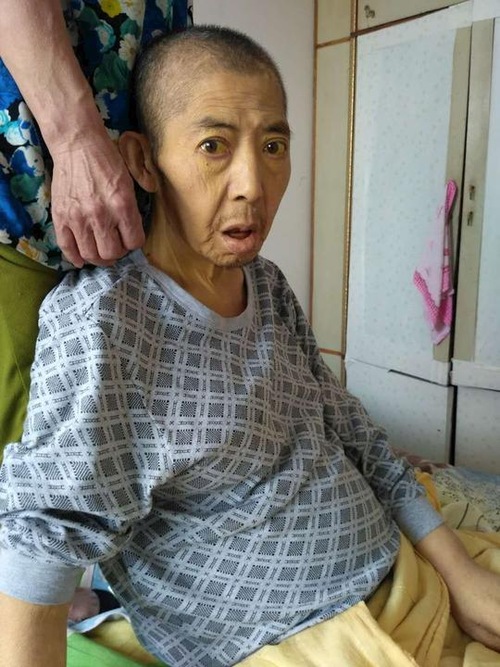 Mr. Lu at home after his release from prison.
Mr. Lu Shubin, from Mudanjiang City, Heilongjiang Province also died days after he was released on medical parole from prison on May 17, 2018. He was emaciated but had a swollen belly. He wasn't able to sit, eat, or sleep comfortably during his last days. He died 12 days after his release. He was 56.
Henan Man Dies 18 Days after Being Released on Medical Parole
Mr. Lu Yankun, from Jiyuan City, Henan Province, was diagnosed with late-stage liver cancer at Zhengzhou Prison while serving a 6-year term for his faith in Falun Gong. When his family visited him, they noticed his sallow complexion and swollen belly. Despite his severe medical condition, the prison still held him until his condition became critical.
Mr. Lu died 18 days after he was released on medical parole on May 2, 2018. He was 59.
Jilin Man Released in Critical Condition, Dies One Month Later
Mr. Yang Baosen, a resident of Songyuan City, Jilin Province, was released on medical parole in critical condition after suffering nine years of relentless torture at Gongzhuling Prison. He developed a lung infection, diabetic ketoacidosis, and atrophy of the cerebellum. He was unable to walk and had trouble talking when he was released.
He died one month later on April 7, 2018. He was 61.
Father of 16-Year-Old Boy Dies Two Months after Prison Release
Mr. Zhong Chongbin, a veteran from Jiangsu Province, became severely ill with tuberculosis and was denied medical parole while he was imprisoned for his faith in Falun Gong. He passed away on August 14, 2018, two months after he was released. He was 57.
Mr. Zhong was emaciated and his body weight was just 75 pounds when he was released from Hongzehu Prison on June 12, 2018.
With his wife and sister also serving prison time for their faith in Falun Gong, Mr. Zhong's death was a heavy blow to his 16-year-old son.
Woman Dies Three Months after Prison Release—Internal Organs Festered After Years of Torture
Ms. Liu Zhenfang, a resident of Xinyang City, Henan Province, passed away three months after she finished serving a 1.5-year prison term for practicing Falun Gong.
Ms. Liu Zhenfang was emaciated when she was released from Henan Women's Prison on September 1, 2018. Despite extensive medical treatment, she died on December 7, 2018, with most of her internal organs festered. She was 60 years old.
Ms. Liu once recounted that her health suffered a dramatic decline after she was beaten twice for 16 and 33 hours, within ten days following her arrest in 2004 for distributing Falun Gong materials. Her internal organs were injured and she often vomited blood afterward.
Woman Dies Two Years after Mental Breakdown from Being Forced to Watch Appalling Torture
Ms. Gao Suzhen, from Shijiazhuang City, Hebei Province, suffered a mental breakdown after she was forced to watch the prison guards sexually abuse another practitioner, as a way to coerce her into renouncing her faith in Falun Gong.
Her health rapidly declined after she signed a statement renouncing her faith. Despite medical intervention, she passed away on March 5, 2018. She was 64.
Liaoning Veteran Dies Five Years after Becoming Disabled in Prison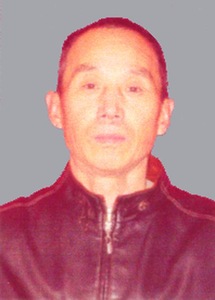 Mr. Li Decheng
Mr. Li Decheng, a veteran from Gaizhou City, Liaoning Province, had a brain hemorrhage and went into a coma on November 17, 2012, while serving a 6-year term at Nanguanling Prison in Dalian City. He was rushed to hospital with his hands still handcuffed. The handcuffs were never taken off until he was released on medical parole on January 17, 2013.
The prison was willing to release Mr. Li before his term was up only because the doctors had said that he had only a few days to live. His family initially took him to a local hospital, but they had to bring him home because they couldn't afford the medical expenses, which the prison refused to cover.
The left side of Mr. Li's face and body was paralyzed, and he was blind in his left eye when he was released. His condition kept worsening, and he eventually became completely disabled and required around-the-clock care. He remained bedridden and had to be fed through a nasal tube.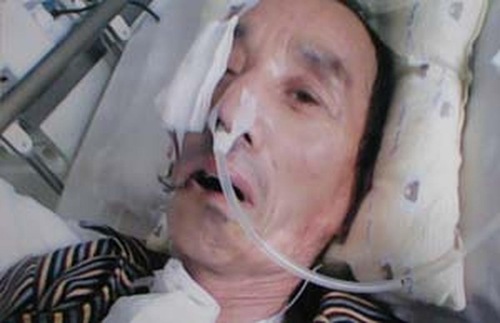 Mr. Li Decheng in his final days.
Mr. Li's condition became critical on March 22, 2018, and he was rushed to the hospital. He died hours later. He was 71.