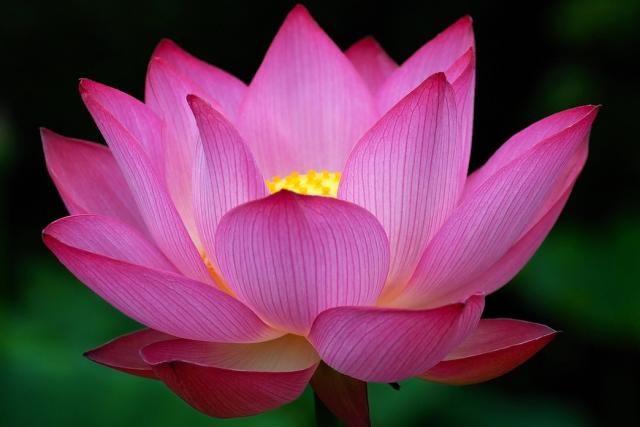 Since Falun Dafa (also called Falun Gong) was introduced to the public by Mr. Li Hongzhi in 1992, it has brought improved health and well-being to more than 100 million people worldwide. The four women profiled in this article are typical examples.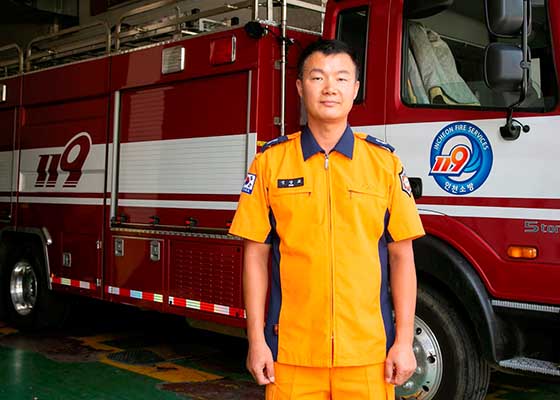 Risking their own lives to save others and helping the community is what firefighters do on a daily basis. But witnessing the tragedies and emergencies can also lead to frustration and even despair. Xin used to be a vulnerable person with a bad temper. He said it was Falun Dafa that gave him confidence and a positive attitude, replacing feelings of helplessness.
A stomach cancer patient regained his health after he took up the practice of Falun Gong, but his efforts to use his own story to debunk the Chinese regime's lies against Falun Gong landed him in police custody. He was twice sentenced to prison. While serving his second term, he became critically ill and was denied medical parole because he refused to renounce his faith. He died just a few months later.
After her lawyer pled not guilty her behalf, Ms. Luo Guiru spoke in her own defense, describing how her health and character improved after starting the practice.
Students seemed eager to learn Falun Dafa's meditation and exercises to relax in the midst of their busy schedules. By the end of the day, several dozen had signed up to be notified about club activities, including a number of students from mainland China.
A practitioner from Mexico looks back on his cultivation journey and recounts how he overcame physical and mental challenges thanks to his practice of Falun Gong.
~ Accounts of Persecution ~
~ Parades & Other Community Events ~
~ People in China Awaken to the Truth ~
~ Podcasts ~
~ Improving Oneself ~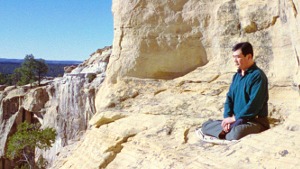 Master Li quietly watching the world from amidst the mountains after leaving New York following July 20th, 1999. (Published January 19, 2000)