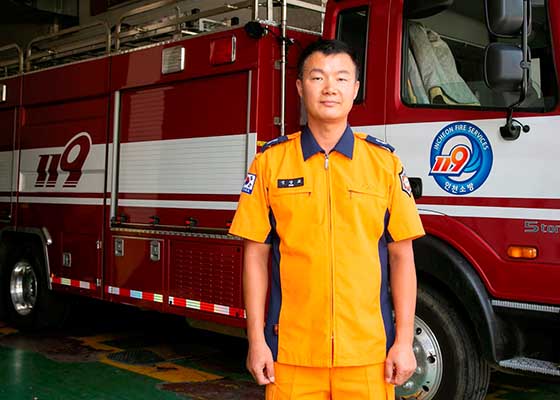 Risking their own lives to save others and helping the community is what firefighters do on a daily basis. But witnessing the tragedies and emergencies can also lead to frustration and even despair. Xin used to be a vulnerable person with a bad temper. He said it was Falun Dafa that gave him confidence and a positive attitude, replacing feelings of helplessness.
A stomach cancer patient regained his health after he took up the practice of Falun Gong, but his efforts to use his own story to debunk the Chinese regime's lies against Falun Gong landed him in police custody. He was twice sentenced to prison. While serving his second term, he became critically ill and was denied medical parole because he refused to renounce his faith. He died just a few months later.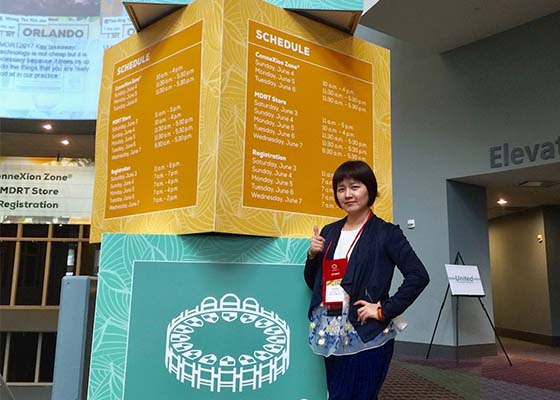 What Ms. Yang Yajuan often shares with her friends and colleagues are not only her professional experiences but also a life-renewing miracle that started 11 years ago. She says, "I entered this field because I thought this job would give me many opportunities to talk to people and tell them how I benefited from practicing Falun Gong and to let them know that this practice is good."
A China-born Canadian Falun Gong practitioner appeared in court after 18 months of detention. The Globe and Mail journalists were denied entry to the courtroom, but they were able to report on her trial after interviewing her family. They learned that Ms. Sun refuted charges against her, as she did nothing illegal.
Over 4,000 delegates from Europe, Asia, and America attended this annual event and many learned about Falun Gong and signed petitions in support of ending the persecution.
A tyrant who ignored his family and smoked, drank, and gambled became a polite and kind-hearted person because of Dafa.
~ Health Benefits ~
~ Journeys of Cultivation ~
~ Improving Oneself ~
~ Accounts of Persecution ~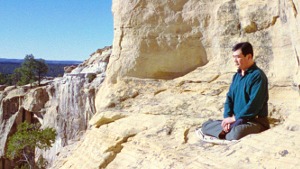 Master Li quietly watching the world from amidst the mountains after leaving New York following July 20th, 1999. (Published January 19, 2000)