Brutal Persecution at Shenyang First Prison
August 09, 2018 | By a Minghui correspondent in Liaoning Province, China
(Minghui.org) The Shenyang First Prison, reorganized from the former Shenyang First, Third, and Fifth prisons, has been the worst place for persecuting Falun Gong practitioners in Liaoning Province since October 2003.
In order to force practitioners to transform, the prison has subjected the practitioners to various tortures including sleep deprivation in the form of " stewing the eagle."
Many practitioners have been tortured or even killed as a result of torture. Mr. Liu Xiaoming is one of the latest reported victims of the Shenyang First Prison. An additional nine persecution cases are presented here.
1. Liu Xiaoming dies at 66 after nine years of torture
Mr. Liu Xioming, a resident of Fushun City, was illegally arrested on March 1, 2003 after he picked up Falun Gong informational materials. He was severely beaten in the police station. On the second day many officers banged his head against a wall. His home was ransacked the same day and many personal belongings, including a computer and cash, were confiscated.
Mr. Liu was taken to Fushun Detention Center following his arrest. In the detention center, he was interrogated several times about the money he had at home; officials then extorted 10,000 yuan from him. Mr. Liu was frequently beaten by inmates as ordered by the prison guards. He was forced to sleep next to a death row inmate and share the same quilt with him. That inmate threatened to beat Mr. Liu if he touched him.
Mr. Liu was accused of "using a cult organization to undermine the implementation of law" and sentenced to nine years in prison. He was admitted to Shenyang First Prison in June 2003.
Throughout his nine-year detention, Mr. Liu refused to wear the prison uniform and resisted the prison's forced labor. He was confined to solitary five times and endured brutal torture each time. Inmates beat him, spat on him, and urinated on his food, which he was then forced to eat.
In sub-zero weather Mr. Liu was pulled out of bed wearing only a light shirt and pants for refusing to work in February 2010. That morning he was carried to an unmarked room. He shouted "Falun Dafa is good" on the way. He was gagged with a rag and thrown to the frozen ground. He was then kicked in the head and passed out. Mr. Liu developed a severe case of tuberculosis and symptoms of diabetes.
He died on July 3, 2017 at the age of 66.
2. Li Shangshi throws up blood and dies from torture at the age of 65
Mr. Li Shangshi from Panjin City was arrested on April 20, 2004 and sentenced to 14 years. He was emaciated, denied family visits, tortured with electric shocks and spent a long period in solitary confinement. In 2012, he was taken to the "High Alert Area" for transformation, where he was tortured by being forced to sit on a small bench and "stewing the eagle." For more than a month he was tied to built-in ground rings with hands and legs wide open and sharp stones placed under his body.
He died in the prison on November 22, 2013.
Related ArticleFormer Manager of a Forest Products Company Persecuted to Death in Prison
3. Guo Chunzhan dies in his fifties as a result of persecution
Mr. Guo Chunzhan, a resident of Xingcheng City, was sentenced to four years following his arrest on July 26, 2009. He then was transferred to the Shenyang First Prison on Jan, 2010. He had endured brutal torture including sitting on a tiger bench and having his skin burned with hot water bottles. His teeth fell out, and he suffered skin necrosis and multiple organ failures when he was released in 2013.
He died on April 30, 2015.
Related ArticleFirst Half of 2015: 38 Falun Gong Practitioners Die as Result of Persecution
4. Xi Changhai paralyzed because of torture and dies at the age of 68
Mr. Xi Changhai, a Shenyang resident, was arrested on September 4, 2008 and later sentenced to 11 years. He was taken to the Shenyang First Prison in 2009. He was forced to sit on a small bench in a damp, dark isolation room for a long period of time. He had suffered from various diseases because of the torture and was released on medical bail in 2013.
He died on September 25, 2015, three months after he had filed a lawsuit against former Chinese dictator Jiang Zemin for imprisonment and torture.
Related ArticlePractitioner Mr. Xi Changhai Arrested Three Times in Shenyang City, Liaoning Province
5. Dong Qinfei forced fed with pepper water and blinded by glaring light
Mr. Dong Qinfei from Tieling City was sentenced to 13 years in 2002 and then taken to Shenyang First Prison in 2007 to serve the remaining term. He was tied to a tiger bench with hands cuffed and feet shackled. The guards and inmates placed a glaringly bright light in his face to keep him awake. They also electric shocked him and forced fed him with pepper water on September 12, 2012. One week later, they forced Mr. Dong to fingerprint a repentance statement when he was in a stupor as a result of the torture.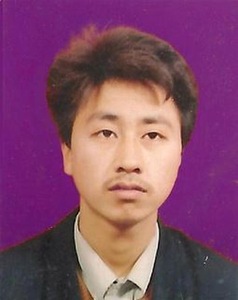 Photo of Mr. Dong Qinfei
Related ArticleImprisoned and Tortured for 13 Years
6. Geng Chunlong was repeatedly confined to isolation room, blinded by glaring light, severely beaten, and electrically shocked
Mr. Geng Chunlong from Dashiqiao City was repeatedly confined to an isolation room, dazzled by a glaring light, severely beaten, and electrically shocked during his detention. He was arrested on April 27, 2003 when he was 30. He was later sentenced to ten years and taken to the prison in November 2007. He was repeatedly isolated and forced to sign a transformation statement and guarantee statement.
Related ArticleSnapshot of Falun Gong Practitioners Whose Copies of Lawsuits Against Jiang Zemin Were Received by Minghui on November 9-12, 2015
7. Zhu Changming tied up, shocked, and beaten repeatedly for refusing to transform
Mr. Zhu Changming from Donggang City was arrested in the spring of 2002, at the age of 37. He was sentenced to 13 years and admitted to Shenyang First Prison in April 2007. He was forced to watch derogatory videos in a dark room all day long for three days, starting March 14, 2012.
Related ArticleImprisoned for 13 Years, Mr. Zhu Changming Files Lawsuit Against Jiang Zemin
8. Feng Yungang tied to tiger bench and endures electric shocks
Mr. Feng Yungang, former employee of Jinzhou Ferroalloy Company, was arrested on August 31, 2012 and sentenced to five years on December 27. He was taken to Ward Nineteen of Shenyang First Prison on February 5, 2013. He was emaciated and denied sleep and use of the restroom. He was tied to a tight bench with his hands, legs and wrists clipped, and tortured with electric baton shocks for a long period of time. Because of the torture, he could not walk at all when he was released from the bench.
Related ArticleFeng Yungang, Sentenced in Secret Last Year, Held in Jinzhou Prison
9. Gao Yumin injected with central nervous system destroying drugs and passed out for nine days.
Mr. Gao Yumin, a police officer from Fuxin City, was arrested on November 6, 2013 He was sentenced to three years and six months after an appeal and admitted to Shenyang First Prison on November 7, 2014. In addition to other forms of torture, he was injected with drugs that destroy the central nervous system about two or three months before he was scheduled to be released. He was taken to a hospital for two weeks before being released. Now, as a result of the persecution, he is mentally handicapped and cannot take care of himself.
Related ArticlePolice-Turned-Falun-Gong-Practitioner Injected with Nerve Drug Before Release from Prison
10. Wang Yonghang deprived of sleep for thirteen days straight
Mr. Wang Yonghang, a lawyer, was arrested on July 4, 2009 and later sentenced to seven years. He was taken to Shenyang First Prison on April 22, 2010. He was tied to a tiger bench and deprived of sleep with "stewing the eagle" for 13 days straight, starting May 8, 2012. After the torture, he developed pleurisy, a rapid heart beat, and insomnia.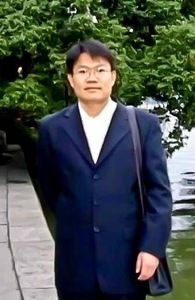 Photo of Mr. Wang Yonghang
Related ArticleThirteen Days of Sleep Deprivation
Persons Responsible for the Persecution
Wang Hongtao (王洪涛): warden, Shenyang First Prison, +086-024-86892991Song Zhangde (宋长德): chief, Ward Nineteen, +086-15698802700Shi Ying (史英): director, Prison Administration, +086-024-89296161Ding Zhe (丁哲): director, Education Department, +086-024-89296177