Former Accountant Sentenced to Four Years for Her Faith
(Minghui.org) A former accountant in Guangzhou City, Guangdong Province was recently sentenced to four years and fined 10,000 yuan for her faith in Falun Gong, a spiritual discipline that has been persecuted by the Chinese communist regime since 1999.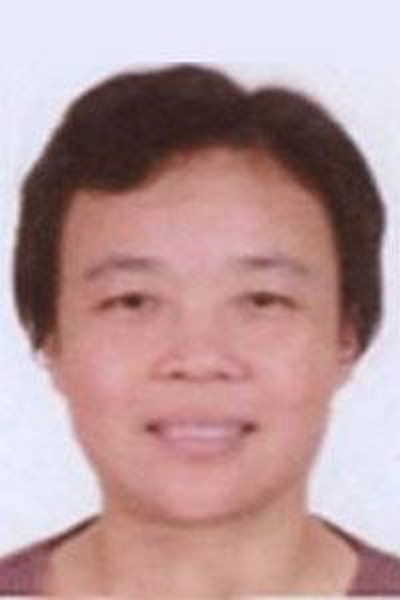 Ms. Zhang Chunhe
Ms. Zhang Chunhe, 63, was taken to a brainwashing center in October 2020 during the "Zero-out" campaign, which aimed to force every Falun Gong practitioner on the government's blacklist to renounce their faith. She wasn't released until over two months later.
As she remained firm in her faith, the police arrested her on April 10, 2021, after tricking her into opening the door by claiming to be there to do a coronavirus test. The police sealed her door before they left.
Using Falun Gong books and materials confiscated from Ms. Zhang as prosecution evidence against her, the police submitted her case to the Zengcheng District Procuratorate. The prosecutor approved her arrest on May 17 and transferred her case to the Haizhu District Procuratorate in early August. The Haizhu District Procuratorate has been assigned to handle Falun Gong cases in the Guangzhou area to expedite the prosecution process.
Ms. Zhang stood trial in the Haizhu District Court on November 19, 2021. She argued that she didn't violate any law by practicing Falun Gong and that no evidence had shown how she had harmed anyone as alleged by the prosecutor.
On March 28, 2022, guards at the Zengcheng District Detention Center attempted to videotape Ms. Zhang and collected her fingerprints. When she resisted, they pulled her off the chair, handcuffed her, and dragged her to the cell, injuring her arms. She started a hunger strike to protest the violence.
The judge announced through a virtual sentencing hearing on July 13, 2022, that she was sentenced to four years and fined 10,000 yuan.
Prior to her latest sentencing, Ms. Zhang has been constantly harassed and arrested for her faith. She was once held in a brainwashing center for over six months. She also served one year of forced labor and three years in prison. Unable to bear the pressure, her husband divorced her.
Perpetrators' contact information:
Liu Biquan (刘碧泉), officer of the Xiyuan Police Station: +86-13928914886Chen Qing (陈庆), officer of Zengcheng District Domestic Security Office: +86-13928908456Liu Zhi (刘智), secretary of Xingfa Residential Committee: +86-20-82731475Lin Jishen (林继深), prosecutor of Haizhu District Procuratorate: +86-20-89017703Chen Wenling (陈文玲), presiding judge of Haizhu District CourtJia Cunjin (贾存锦), judge of Haizhu District Court: +86-18126766762Yi Haijun (衣海君), judge of Haizhu District Court: +86-18819800899
(More perpetrators' contact information is available in the original Chinese article.)
Related reports:
Former Accountant on Hunger Strike to Protest Arbitrary Detention for Her Faith
Former Accountant Faces Trial for Her Faith, Family Threatened Not to Speak Up for Her
Former Accountant Arrested for Refusing To Renounce Her Faith
Ms. Zhang Chunhe Has Been Detained for Seven Months, Now in Serious Condition
Ms. Zhang is in Critical Condition at the Zengcheng City Detention in Guangdong Province
Ms. Zhang Chunhe, Critically Ill, Still Detained by Zengcheng City 610 Office
Ms. Zhang Chunhe Continues to Be Persecuted in the Armed Police Hospital, Guangdong Province
Ms. Zhang Chunhe in Serious Condition, but Police in Zengcheng City, Guangdong Province Still Intend to Send Her to Prison
All content published on this website are copyrighted by Minghui.org. Minghui will produce compilations of its online content regularly and on special occasions.