Former Accountant on Hunger Strike to Protest Arbitrary Detention for Her Faith
(Minghui.org) A 62-year-old former accountant in Guangzhou City, Guangdong Province has been on a hunger strike since March 28, 2022, to protest the arbitrary detention for her faith in Falun Gong.
Falun Gong, also known as Falun Dafa, is a spiritual discipline that has been persecuted by the Chinese communist regime since 1999.
Guards at the Zengcheng District Detention Center in Guangzhou City attempted to videotape Ms. Zhang Chunhe and collected her fingerprints on March 28. When she resisted, they pulled her off the chair, handcuffed her, and dragged her to the cell, injuring her arms. To protest the violence, she started a hunger strike that day. She said that, in a lawless place like the detention center, the only way she could defend her right to freedom of belief was with her own life.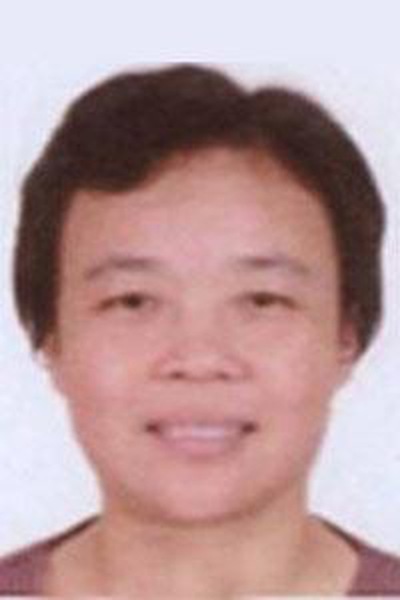 Ms. Zhang Chunhe
Since the persecution started in 1999, Ms. Zhang has been arrested at least five times and harassed countless times. She was held in a brainwashing center for over six months, served a one-year forced labor camp term, and endured a three-year prison sentence. Her husband divorced her due to the pressure.
Since October 2020, Ms. Zhang has been targeted. She was subjected to over two months of brainwashing in the "Zero-out" campaign aimed at forcing every Falun Gong practitioner on the government's blacklist to renounce their faith.
Unable to "transform" Ms. Zhang, the officials reported her to the police, claiming that she promoted Falun Gong to them.
A dozen officers broke into Ms. Zhang's home at 8 p.m. on April 10, 2021, after tricking her into opening the door by claiming they were there to do a coronavirus test. She has been held in the Zengcheng District Detention Center ever since.
The Zengcheng District Procuratorate approved her arrest on May 17, 2021, and moved her case to the Haizhu District Procuratorate in early August. The procuratorate has been designated to handle the Falun Gong cases in the Guangzhou region.
Ms. Zhang stood trial in the Haizhu District Court on November 19. She argued that she didn't violate any law by practicing Falun Gong and that no one had shown how she had harmed anyone. She added that the Falun Gong items confiscated from her were her personal belongings. The presiding judge was Chen Wenling, with judges Jia Cunjin and Yi Haijun assisting.
Perpetrators' contact information:
Guo Hongjun (郭红军), head of Zengcheng District Detention Center: +86-13602225888Zhang Jinhai (张锦海), head of Zengcheng District Police Department: +86-13922718866Lian Dongling (连冬玲), head of Zengcheng District Procuratorate: +86-13503011938
(More perpetrators' contact information is available in the original Chinese article.)
Related reports:
Former Accountant Faces Trial for Her Faith, Family Threatened Not to Speak Up for Her
Former Accountant Arrested for Refusing To Renounce Her Faith
Ms. Zhang Chunhe Has Been Detained for Seven Months, Now in Serious Condition
Ms. Zhang is in Critical Condition at the Zengcheng City Detention in Guangdong Province
Ms. Zhang Chunhe, Critically Ill, Still Detained by Zengcheng City 610 Office
Ms. Zhang Chunhe Continues to Be Persecuted in the Armed Police Hospital, Guangdong Province
Ms. Zhang Chunhe in Serious Condition, but Police in Zengcheng City, Guangdong Province Still Intend to Send Her to Prison
Views expressed in this article represent the author's own opinions or understandings. All content published on this website are copyrighted by Minghui.org. Minghui will produce compilations of its online content regularly and on special occasions.