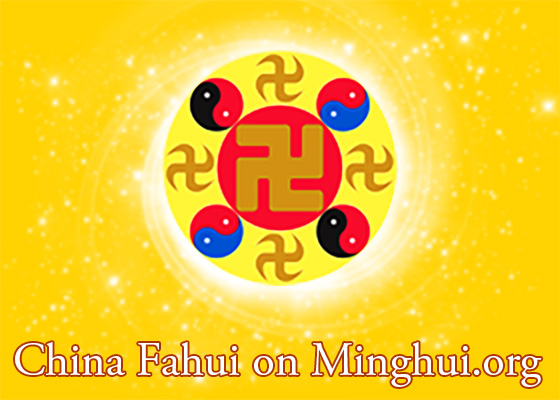 A practitioner describes how her family embraced Falun Dafa, the challenges dealing with some family members and others who had been misled by CCP propaganda, and how all have benefited since taking up the practice, including improved health. The author's husband said after distributing flyers with their practitioner-uncle, "Uncle walks so fast I can hardly catch up with him. I'm covered in sweat running after him."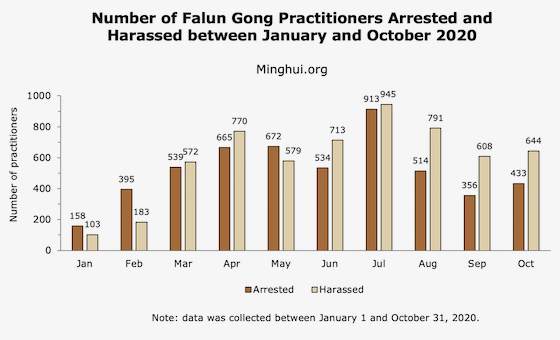 At least 433 Falun Gong practitioners were arrested and 644 were harassed by the authorities for their faith this past month in China. Two hundred and eighty-two (65%) of the arrested practitioners remain in custody at the time of writing.
In the persecution of Falun Dafa in China, teachers are forced to repeat the Communist Party's slander of the spiritual group, thereby instilling hatred of Falun Dafa in new generations of students. The author shares how she persists in telling students the truth about Dafa despite immense pressure from her superiors to silence her.
People from all fifty states traveled to the nation's capital to show their support for President Trump. Many participants said they support Trump's upholding of traditional values and don't want to see the U.S. become a socialist country.
A practitioner finds that after clearing away notions, including an attachment to comfort, her cultivation improved, and she was able to treat everything that happens in the practice with an optimistic attitude.
The present-day election fraud and extreme bias shown by once-reputable news media are the culmination of a century of communist infiltration. "This is a genuine, deep crisis of our survival," said former House speaker Newt Gingrich.
~ Parades & Other Community Events ~
~ Sending Righteous Thoughts ~
~ Health Benefits ~
~ Podcasts ~
~ Accounts of Persecution ~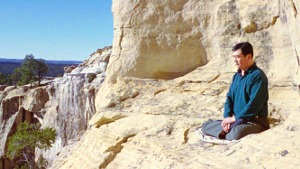 Master Li quietly watching the world from amidst the mountains after leaving New York following July 20th, 1999. (Published January 19, 2000)