The Story Behind One Surgeon Who Performed 568 Kidney Transplants
October 06, 2019 | By a Minghui correspondent in Liaoning Province
(Minghui.org) Chen Rongshan, former director and chief surgeon of urology at the Chinese People's Liberation Army (PLA) No.205 Hospital in Jinzhou City, Liaoning Province, retired several years ago. He summered at a vacation home in southern Yunnan Province and visited his daughter in the United States during the Chinese New Year holiday every year.
Life seemed good until around late 2017, when both Chen and his wife were diagnosed with cancer. He underwent resection to treat his lung cancer, and his wife had a double mastectomy.
The sudden turn of fate faced by Chen, dubbed the "king of kidney transplantation" in China, may be karmic retribution for the hundreds of illegal kidney transplants he had performed, according to Falun Gong practitioners in his hometown.
Falun Gong is a meditation and spiritual discipline that has been persecuted by the Chinese communist regime since July 1999.
It is unlikely for a surgeon in a mid-size military hospital to be able to perform so many transplants when voluntary organ donation barely exists in China. A large body of evidence indicates that Chinese prisoners of conscience, mainly Falun Gong practitioners, have been turned into involuntary organ donors.
Chen's hundreds of transplants could mean that hundreds of people had died after having their kidneys removed against their will.
One-Week Wait Time and 568 Transplants
A report published in May 2006 by Liaoxi Business, a local newspaper, wrote that Chen had performed 568 kidney transplants with a high success rate. Because of that, "patients came here for transplants from many areas including Taiwan, Singapore, South Korea, and Malaysia." The report also gave two examples of kidney transplants conducted in 2002.
This article was published two months after forced organ harvesting from living Falun Gong practitioners at Sujiatun Thrombosis Hospital was exposed in March 2006, causing medical professionals and human rights advocates outside of China to suspect the sources of these organs.
At that time, the PLA No.205 Hospital where Chen worked said living kidney donors could be located within one week. This raised more concerns: How could a city-level military hospital secure living donors in such a short time? Chinese people believe in keeping the body intact upon death, and very few are willing to donate organs. Even in the United States, where organ donation is much more established, the wait time for organ is about two to four years on average.
Investigation of Medical Staff
A witness testified that the hospital conducted a batch of kidney transplants for five patients in 2001. The witness experienced adverse reactions after the transplant but later survived through practicing Falun Gong. The other four patients died.
In autumn 2004, a Jinzhou woman in her 20s received a kidney transplant in the hospital. She was told that her donor kidney came from a labor camp detainee in his 20s with excellent health and would be ready in half a day. In those two or three days when she was hospitalized, she learned that four or five additional kidney transplants were also performed around the same time.
Another testimony indicated that four kidney transplants were performed in the hospital in February 2006. One of them was Li Wei, an official from Taihe Hospital in Jinzhou. He spent 60,000 yuan on the operation but died after a little over a month. His friends and relatives were surprised by the quick availability of a donor kidney (arranged within one week) as well as his sudden death.
When an investigator went to the PLA No.205 Hospital and collected the names of medical professionals in the Urology Department, the staff became nervous and hospital officials intervened. The hospital then contacted police, and plainclothes officers soon arrived to patrol both the inside and outside of the hospital.
Soon, pictures and names of medical staff in the Urology Department were all removed from walls inside the hospital and replaced with names that could not be verified. The digital display in the lobby that previously showed information on medical treatments now displayed phrases slandering Falun Gong and a police hotline number.
Chinese Military Became Champion of Organ Transplantation
PLA No.205 Hospital is a local hospital that specializes in treating burns. Its ample kidney sources, including the 568 cases reported for Chen, raised many questions. In contrast, Liaoning Medical University Affiliated Hospital in Jinzhou, a hospital directly under Liaoning Province Health Department, only performed three to four kidney transplants every year.
Kidney transplants require matching both blood type and Human Leukocyte Antigens (HLA) type. It could take hundreds or up to tens of thousands of candidates to find a matching donor for a particular patient. Without a national organ donation system, the large number of kidney transplants conducted at this hospital raised further questions about organ sources.
But this hospital is not alone, and many other military hospitals also performed large numbers of organ transplants. Zhang Yanling, a health official at the PLA General Logistics Department, said in 2008, "Only three PLA hospitals could perform kidney transplants back in 1978. Now over 40 military hospital can perform liver, kidney, heart, lung, and multi-organ transplants." As this figure was shared with the public, the real numbers could be even higher.
Profits
Aside from easy access to organs in labor camps and prisons, military hospitals also promote organ transplant due to its revenue potential. Dong Jiahong, Director of the Hepatobiliary Department at the PLA General Hospital, said if a patient underwent a liver resection, a provincial-level hospital may charge 20,000-30,000 yuan for it. For a liver transplant, the fee would go up to 200,000 yuan. In addition to the higher price tag for transplantation itself, an organ transplant patient also needs to take immunosuppressants for the rest of his or her life, bringing in 50,000-100,000 yuan to the hospital every year.
Collaboration Between Courts, Prisons, and Hospitals
During an investigation published by the World Organization to Investigate the Persecution of Falun Gong (WOIPFG) in 2012, Chen admitted that organs came from detained Falun Gong practitioners and that the detention had been approved by court officials. He said the First Hospital of China Medical University, another hospital in Jinzhou, was also involved.
An investigator followed up by contacting the Jinzhou Intermediate Court. An officer who answered the phone said young and healthy Falun Gong practitioners were available as donors for organ transplants.
Responsible Personnel at PLA No.205 Hospital
Investigators collected the names of medical staff in the Urology Department at the PLA No.205 Hospital both before and after the information was changed in its hallways. Below are names and titles from the previous list:
Director and Chief Surgeon: Chen Rongshan (陈荣山)
Deputy Chief Surgeon: Zong Bin (纵斌)
Head nurse: Chen Bing (陈兵)
Staff members: Miao Huanyu (苗环宇), Kong Tao (孔涛), Zhang Yang (张阳), Jin Xiangyang (金向阳), Pang Xiaobo (庞晓波), Ma Xiaofeng (马晓风), Tong Haiying (佟海英), Yu Lina (于丽娜), Sun Yuanyuan (孙圆圆), and Zhang Lili (张利利)
Below are names and titles on the new list:
Chief Surgeon: Tu Shuiping (涂水平), Liu Bing (刘冰), and Meng Yang (孟洋)
Surgeons: Ai Chunyu (艾春雨), Li Jingfeng (李景峰), and Chen Yan (陈艳)
Nurse supervisors: Chen Xiang (陈翔), Zhang Lu (张露), and Wang Ying (王影)
Nurse practitioners: Wang Jinping (王锦平) and Lu Jian (吕健)
Nurses: Zhang Shuxiu (张淑秀) and Xue Guanghan (薛广寒)
Below is a photo and contact information of Chen before his retirement: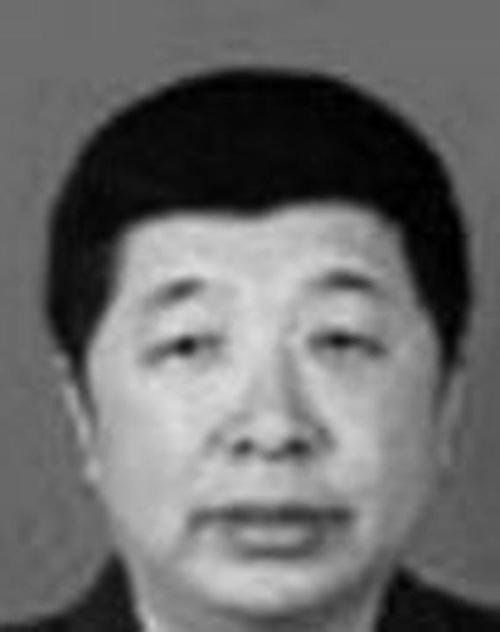 Phone numbers: +86-13841666988 (C), +86-416-2963495 (O), +86-416-2963559 (H)
Phone number of Chen's wife (name unavailable): +86-13309886289
Contact information of PLA No.205 Hospital:Wang Jia, President; Gao Zhongmin, Vice PresidentOperator: +86-416-2963880Urology Department: +86-416-2963479
Related Reports:
Investigation Lead: Suspicion Surrounding 568 Kidney Transplants at the Military's 205 Hospital
CCP's Military No.1 in Performing Organ Transplants (Photos)
New Report on Organ Harvesting Announced by World Organization to Investigate the Persecution of Falun Gong (Photos)
Voice Recordings: Chen Rongshan, Transplantation Chief of PLA 205 Hospital, Investigated by WOIPFG