U.S. Resident's Husband Imprisoned in China for His Faith, Denied Meetings with Lawyer
January 05, 2019 | By a Minghui correspondent
(Minghui.org) A 56-year-old man sentenced to three years in prison for practicing Falun Gong has been denied meetings with his lawyer. Without providing legal documentation, prison authorities are insisting that his wife, who lives in the U.S., appear at the Chinese prison in person to sign Power of Attorney before a meeting can be granted.
Falun Gong, also known as Falun Dafa, is a mind and body improvement system persecuted by the communist regime since 1999.
Both Mr. Ma Zhenyu, a resident in Nanjing City, Jiangsu Province, and his wife, Ms. Zhang Yuhua, are Falun Gong practitioners. Ms. Zhang fled to the United States to escape the persecution three years ago and is unable to go back to China.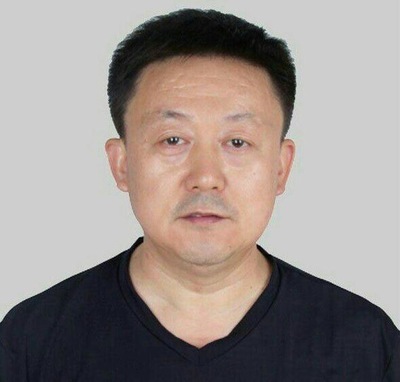 Mr. Ma Zhenyu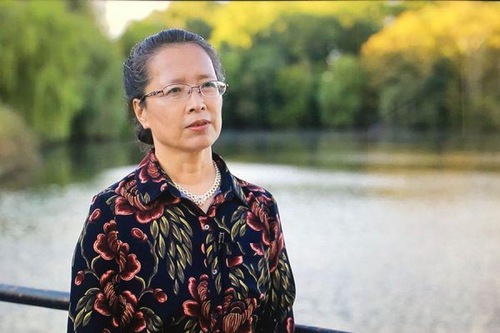 Ms. Zhang Yuhua
Mr. Ma was arrested in September 2017 and sentenced to prison in June 2018 for refusing to renounce Falun Gong. His appeals lawyer was unable to renew his law license because he represented Mr. Ma and other Falun Gong practitioners.
It took Ms. Zhang five months to find two new lawyers who agreed to represent him and file a motion to reconsider his case.
The new lawyers, Mr. Xie Yang and Mr. Wei Defeng, however, have also been targeted by the authorities for representing Falun Gong practitioners. Mr. Xie's wife and daughter are also in exile in the United States.
Mr. Xie, a lawyer working in Hunan Province, traveled to Suzhou Prison in Jiangsu Province several times in November 2018, but he was denied meetings with his client each time. He later received a warning from Hunan Province Political and Legal Affairs Committee, a non-judicial agency tasked with the persecution of Falun Gong, demanding him to stop representing Mr. Ma or face license revocation. His law firm was also instructed to not issue him an employment verification letter, which was required in his application to represent Mr. Ma.
Mr. Wei tried to visit Mr. Ma in December, but the authorities also refused to grant him meetings, insisting that Ms. Zhang must show up in person at the prison.
Authorities Block Lawyer's Meeting with Client
Lawyer Wei returned to Suzhou Prison with the Power of Attorney signed by Ms. Zhang, a reference letter from his law firm and his law license on the morning of December 12, 2018 and requested to meet with Mr. Ma.
One staff member from the prison administration office received him. Upon reading the Power of Attorney which mentioned that Mr. Ma was sentenced on the charge of "undermining law enforcement with a cult organization," a standard pretext to criminalize Falun Gong practitioners, the staff member said to the lawyer that he needed to contact the prison's education correction office to request the meeting.
Meanwhile, that staff member searched Ms. Zhang's name in their database and said she wasn't listed as Mr. Ma's family member. She said because they couldn't confirm her relationship with Mr. Ma or the authentication of her signature on the Power of Attorney, they couldn't allow the lawyer to meet with Mr. Ma.
The lawyer then showed her a notarized photocopy of Mr. Ma's marriage certificate, but she said that they need the original.
As they were talking, an officer surnamed Wang came in. He checked the lawyer's license again and took photos of it.
The lawyer emphasized that according to the Chinese law, the documents he brought were sufficient for him to represent Mr. Ma and meet with him.
But officer Wang insisted on requiring the original marriage certificate or that Ms. Zhang come in person to sign a Power of Attorney in front of them.
Not wanting to continue arguing with them, the lawyer left. He called that staff member moments later and asked for the specific laws for their request. She said it was the No. 124 notice released by the Justice Department in 2017. But she refused to provide a copy of the notice to the lawyer and asked him to search for it himself.
The lawyer returned to the prison in the early afternoon after obtaining a copy of the notice, which didn't require the original certificate of family relationship for his representation.
This time, he was blocked at the entrance by the security, who required him to show the original marriage certificate of his clients before letting him in. When the lawyer asked who gave them the order, the security guard said he wasn't sure.
After 10 minutes of arguing, one security guard went to the administration office and officer Wang came out with him.
The lawyer showed the notice to Wang. He read it carefully and then asked the lawyer to wait for him while he reported the case to his supervisor.
The lawyer waited from 2:05 p.m. until 3:00 p.m., but officer Wang never came back.
At 3:10 p.m., two other officers came out. One introduced himself as the head of prison administration officer surnamed Tan, the other was a prison director.
The two officers said that Ms. Zhang had to come to the prison and sign a Power of Attorney in front of them before they could allow the lawyer to meet with Mr. Ma. They said that this was a prison requirement but refused to provide any legal documents to back up that claim.
When the lawyer asked if someone else in Mr. Ma's family could sign a Power of Attorney, director Tan replied that only his wife could designate a lawyer for him. Tan also said that this decision was final and the lawyer couldn't appeal it.
After director Tan left, the lawyer attempted to contact the prosecutor overseeing the prison, but the security guard again refused to reveal the prosecutor's phone number or let him into the prison to find the prosecutor himself.
Because no lawyer has been allowed to meet with Mr. Ma since his imprisonment in June 2018, Ms. Zhang is now very worried about his safety.
Related reports:
Engineer Again Imprisoned for His Belief in Falun Gong; Lawyers Retaliated Against for Representing Him
Once Imprisoned for 7 Years, Radar Design Engineer Jailed Again for His Faith
Rally at Washington Monument on 19th Anniversary of Peaceful Resistance Calls for End of Persecution
Chief Engineer Fired, Repeatedly Arrested, and Imprisoned for His Faith
Engineer Mr. Ma Zhenyu Interrogated at Xiaguan Detention Center
Mr. Ma Zhenyu Detained for the Fifth Time
Several Dafa Practitioners from Nanjing Fourteenth Research Institute, Jiangsu Province Persecuted