Family and Friends Continue Call for Release of Chinese Canadian Detained for Her Faith
July 05, 2018 | By a Minghui correspondent in Beijing
(Minghui.org) A Chinese-Canadian remains detained in Beijing since her arrest more than a year ago for refusing to renounce Falun Gong, a spiritual discipline being persecuted by the Chinese communist regime. Her family and friends are continuing their efforts to seek her release.
Ms. Sun Qian, 52, had a hugely successful career as the founder of Beijing Leadman Biochemistry Co., Ltd. She was twice placed on China's Hurun Report of wealthy individuals. Her success, though, came at the expense of her health, and nothing helped her heart palpitations, liver problems, and depression.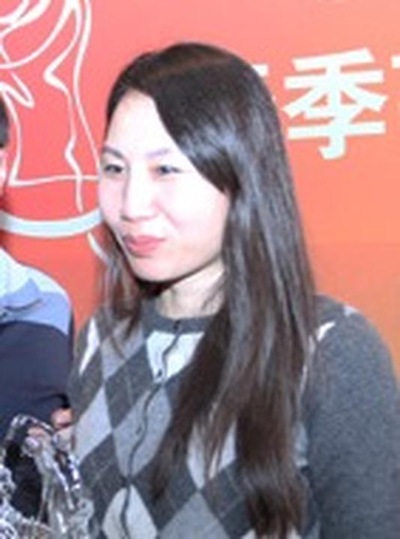 Ms. Sun Qian
Her symptoms disappeared shortly after she began practicing Falun Gong in 2014. However, her new faith landed her in police custody. Ms. Sun was arrested at her home in Beijing on February 19, 2017. Due to her Canadian citizenship, her case has received widespread attention in both China and Canada. When the Canadian government sought her release, the Chinese government stepped up pressure on lawyers who signed up to fight for her constitutional right to freedom of belief.
A total of three lawyers were forced to quit representing her between June 2017 and late March 2018. Her family managed to find a few new lawyers to represent her.
Her hearing was initially scheduled for April 9, 2018, but it was rescheduled to an unknown date.
Ms. Sun's family and friends submitted a request to have her case dropped, but they have yet to receive a response.
Related Reports:
Chinese Canadian to Face Trial for Her Faith, Family and Friends Urge Court to Drop Case Against Her
Canadian to Face Trial in Beijing After Three Lawyers Withdraw from Case Under Pressure
Mother's Effort to File Complaint Against Canadian Daughter's Perpetrators Rejected for a Third Time
Canadian Citizen Remains Detained, Mother's Complaint Rejected Again
Canadian Business Woman Mistreated in Beijing Detention Center, Lawyer Denied Visits
The Globe and Mail: Canadian Detained and Tortured in China for Her Belief
Canada: Members of Parliament Urge Prime Minister to Request Release of Falun Gong Practitioner Detained in China
Canada's "Newspaper of Record" Reports on Plight of Citizen Detained in Beijing for Her Faith in Falun Gong
Two Canadian MPs Write to Prime Minister and Foreign Minister Calling for Rescue of Ms. Sun Qian
Canadian MPs Seek to Press China for Release of Canadian Falun Gong Practitioner
Canadian Lawmakers Call on Prime Minister to Help Rescue Falun Gong Practitioner in China
Two Canadian MPs Write to Prime Minister and Foreign Minister Calling for Rescue of Ms. Sun Qian
Canadian Top Officials Concerned about Citizen Detained and Tortured in Beijing for Her Belief
Canada: Falun Gong Rally Seeks Help from Prime Minister to Rescue Family Members
Efforts Continue to Rescue Canadians and Their Family Members Detained in China for Their Beliefs
Canada: Protests at Chinese Consulates to Demand Release of Canadian Citizen Imprisoned in China