Young Mother Remains Detained, Her Lawyer Files Complaints Against the Authorities
January 25, 2018 | By a Minghui correspondent in Guangdong Province
(Minghui.org) A young mother in Guangzhou City has been detained for one and half years. Her lawyer recently filed complaints against the parties responsible for her arrest and abuse.
Ms. Lu Chunxia was arrested on July 29, 2016 while visiting her in-laws in Fujian Province. She was targeted because she refused to renounce Falun Gong, a spiritual discipline being persecuted by the Chinese communist regime.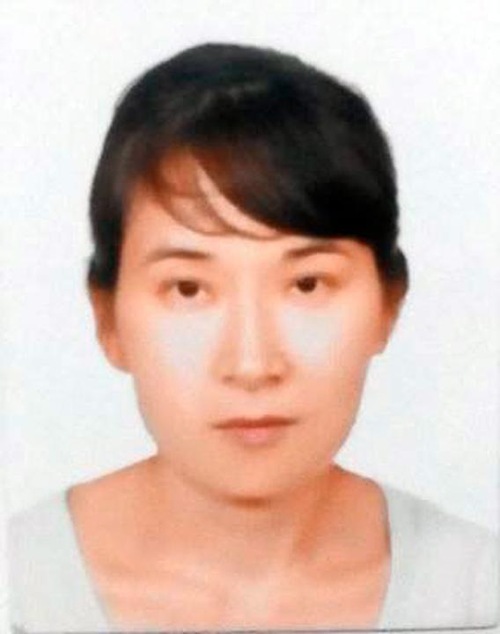 Ms. Lu
Zhang Guangming and Li Liansheng of Huangshi Street Committee in Guangzhou City were responsible for the arrest. Upon traveling back to Guangzhou, they sent Ms. Lu and her then-two-year-old daughter straight to Guangzhou City Legal Education Center.
The legal education center has been used as a brainwashing center to hold Falun Gong practitioners since the persecution began years ago.
Ms. Lu's little girl was held there for six days before being picked up by a family member. Ms. Lu remained there from August 4, 2016 to March 2, 2017. She is currently held at Shunde District Detention Center.
Ms. Lu's husband worked to seek her release, only to be arrested as well. He is now incarcerated at the brainwashing center.
Ms. Lu has had three court appearances, with the latest one being on November 20, 2017. Her lawyer visited her on January 9, 2018 and learned that she had been beaten and humiliated on many occasions while held at the brainwashing center.
Ji Rongrong, Yang Yongcheng, Feng Lingping and a woman nicknamed Wawa were the ones who often assaulted Ms. Lu. She filed a complaint against them on February 11, 2017 after they forcefully kicked her.
The local procuratorate declined to register Ms. Lu's complaint, saying that she didn't suffer any visible injuries.
Ms. Lu's lawyer has now filed a complaint against Zhang and Li of Huangshi Street Committee, as well as Zeng Bin (director of the brainwashing center). He submitted the paperwork to Guangzhou City Procuratorate and Guangdong Province Procuratorate.
The lawyer also made a public records request, demanding to know on what legal basis is the legal education center being used to detain Falun Gong practitioners.
Related Reports:
Lawyers Denied Visits with Falun Gong Practitioner in Guangzhou
Husband Arrested While Seeking Wife's Release, Whereabouts Unknown
Mother of Toddler Arrested and Tried for Distributing Falun Gong Materials
Young Mother Facing Trial for Her Faith
Guangdong Mother Detained at Brainwashing Center, Denied Visits with Family and Lawyers
Mother and Two-Year-Old Daughter Detained in a Brainwashing Center