Ninety-One Falun Gong Practitioners Died in 2014 as Result of Persecution
(Minghui.org) The year 2014 saw 123 newly confirmed cases of Falun Gong practitioner deaths that resulted because of the Chinese Communist regime's persecution campaign. Among these cases, 91 deaths occurred in 2014, 17 in 2013, and 15 prior to 2013.
This report provides brief statistics and a representative sample of death cases. The information was gathered from published reports on the Minghui website. Due to the tight control of such information in China, there are likely more cases of persecution not yet reported.
Gender, Age, and Region
Among the 91 deaths in 2014, 53 (58%) were female, and 38 (42%) were male. Among the newly confirmed deaths that occurred before 2014, 18 (56%) were female, and 14 (44%) were male.
The practitioners' ages at death are available for 80 cases among those in 2014. The youngest was 28, and the oldest was 80. Most (25 cases, or 31%) were between 46-60. There were 13 cases (16%) between the ages of 28-45, 16 (20%) between 61-65, 14 (16%) between 66-70, and 12 (15%) above age 70.
Nearly half of the deaths in 2014 occurred in China's three northeastern provinces: 21 (23%) in Liaoning, 15 (16%) in Jilin, and 9 (10%) in Heilongjiang. The distribution of death cases in 23 provinces and municipalities is shown in Figure 1.
Figure 1: Falun Gong practitioners persecuted to death in 2014, by province
Causes of Death
In 2014, 28 (31%) practitioners were tortured to death in prison; 17 (19%) died in police stations or detention centers due to physical torture; 10 (11%) died after they had been forced to leave home for extended periods; 8 (9%) and 7 (8%) deaths were caused by torture in labor camps and brainwashing centers, respectively. The remaining deaths (21 cases, or 23%) were caused by other extreme physical and mental stresses, including being harassed, threatened, extorted, illegally jailed, monitored, and having homes ransacked.
In the following sections, we briefly review a few typical cases.
1. Zhang Shuxian tortured to death in police station one day after arrestOn August 7, 2014, officers from the Tumen City Domestic Security Division illegally arrested practitioner Ms. Zhang Shuxian. The next day, Ms. Zhang's family was informed of her death. The police took Ms. Zhang's husband to the city hospital and told him that Ms. Zhang had suffered a heart attack and was in emergency care. According to her husband, Ms. Zhang had no previous heart conditions.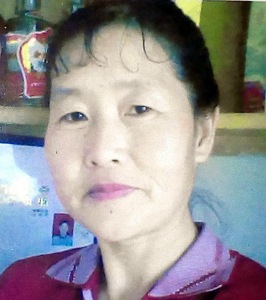 Ms. Zhang Shuxian
When Ms. Zhang's husband saw her at the hospital, she showed no signs of life, and had dark bruises and wounds all over her chest, abdomen, and legs. There was a footprint on her back, which appeared to be the result of a heavy kick. Ms. Zhang died at the age of 53. (See original report)
2. Wang Haijin Died After 90 Days of Torture in Detention Center
Mr. Wang Haijin from Funing County, Qinhuangdao was arrested on April 22, 2014 at his bakery, and taken to Funing County Detention Center. During the 90 days he was held there, he was force-fed, savagely beaten, sexually abused, and made to do forced labor.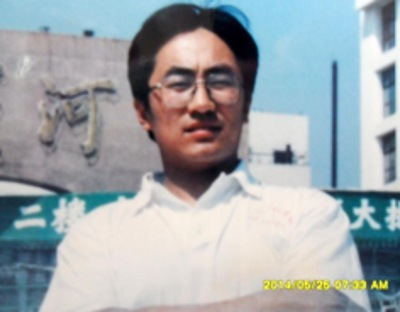 Mr. Wang Haijin
This 5'10'' tall man lost 60 pounds in the detention center, weighing only 140 pounds by the time he was released. He often vomited after eating, even if he drank only water. Even a month after he returned home, Mr. Wang couldn't sleep at night due to flashbacks of being tortured during his detention. While lying in bed, his limbs would involuntarily stretch out to the sides, as if he were being force-fed. Unable to eat or sleep well, he remained very weak.
Mr. Wang Haijin passed away on October 9, 2014 at the age of 46. (See original report)
3. Xiang Xiaobo Poisoned in Labor Camp
Ms. Xiang Xiaobo passed away on February 20, 2014, at the age of 55. She was emaciated and suffered a mental collapse before being released on medical parole from Heilongjiang Province Rehabilitation Forced Labor Camp on June 5, 2013. It is believed that she was given poisonous drugs during the eight months she was held there.
Xiang Xiaobo
Ms. Xiang was dull-eyed and unresponsive on her return home. She ate very little and mumbled to herself. She tried to run out of her home or stood or sat in one spot for hours without moving. During the last two months of her life, Mr. Xiang was bedridden, curled up in a ball, and consumed barely any food or water.
According to an eyewitness, a guard at the labor camp ordered the inmate assigned to monitor Ms. Xiang to mix a light-yellow powder into her soy milk drink. She was also injected with a large amount of fluids daily, which the guards said was glucose. Her hands were swollen as a result of the repeated intravenous injections.
Ms. Xiang began to exhibit strange behavior: she would sometimes mop the floor over and over for hours, suddenly start running, or talk continuously while facing a wall for hours on end. During her last month in the forced labor camp, she was given shots every day. She experienced intermittent disorientation and episodes of uncontrollable shouting and screaming at night. (See original report)
4. Han Haiming Died from Beatings in Prison
Mr. Han Haiming had been arrested in Qicheng Village of Qi County on April 7, 2011. He was sentenced to a 3.5-year prison term and taken to Jinzhong Prison, where he was abused to the brink of death.
On April 4, 2014, Mr. Han was beaten by prison authorities and collapsed. He lied next to the bed and vomited his stomach contents through his nose and mouth. Mr. Han was hospitalized the same night but never regained full consciousness. Pieces of his scalp were missing on the left side of his head, and there were traces of blood and bruises on other parts of his head.
He died of a brain hemorrhage in the early morning of April 8, at the age of 67. His family received his ashes by noon; local authorities orchestrated the immediate cremation. (See original report)
5. Wang Haitian Tortured to Death in Brainwashing Center
Mr. Wang Haitian was arrested on October 18, 2013, outside of his home in Jilin City. Officers from the Jilin Police Department and Zhihe Police Station took him to the Shahezi Brainwashing Center, where he was force-fed chili pepper water and mustard oil through his nose, and had cigarettes inserted into his nostrils.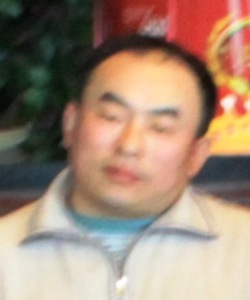 Wang Haitian
After his release on December 5, 2013, his health deteriorated rapidly. He had difficulty breathing, a severely swollen abdomen, and constipation. He died within two months of his release on February 2, 2014, at the age of 45.
Three days after his death, his mouth turned black and purple and his face green. Small black particles the size of grains of rice were found in his ashes. Family members suspect that he had been injected with harmful drugs. (See original report)
6. Zheng Zongye Harassed by Police, Forced to Leave Home
Mr. Zheng Zongye, 61, a resident of Xicheng District, Beijing, died in January 2014, due to constant stress from police harassment for over a decade.
Because of his belief in Falun Gong, Mr. Zheng and his family were evicted from his company-owned apartment on March 28, 2000. The authorities often showed up at his new residence unannounced to interrogate or arrest him.
On November 25, 2002, Mr. Zheng and his family left home to escape the relentless harassment. However, the authorities continued to track down his family. Mr. Zheng was forced to move nearly 20 times over the course of 12 years.
On January 7, 2014, Mr. Zheng collapsed and was hospitalized. A secretary from the local Political and Legal Affairs Committee ordered the hospital to deny Mr. Zheng any medical treatment. The hospital complied with the order, and Mr. Zheng soon died. (See original report)
7. Liu Yuxian Monitored, Harassed, and Threatened
Ms. Liu Yuxian from Jilin City, Jilin Province was arrested on April 18, 2014 by officers from the Hadawan Police Station. Ms. Liu was held in Jilin City Detention Center for two weeks.
After Ms. Liu was released, the local authorities often harassed her and her family. They informed Ms. Liu that her husband's and her son's cellphones had been tapped, plainclothes officers were stationed outside her building, and that she was being closely monitored.
Ms. Liu lived in constant fear. She became anxious and depressed, and developed nausea, vomiting, fatigue, and inability to walk. She also experienced chills and involuntary trembling. Ms. Liu's health deteriorated rapidly, and she passed away on September 20, 2014, at the age of 56. (See original report)
List of Deaths
Below are photos of 36 practitioners who were tortured to death in 2014, along with their names, home provinces, and years of death.
First row: Chi Meiqin (Liaoning, 2014); Qu Hui (Liaoning, 2014); Xiang Xiaobo (Heilongjiang, 2014); Gao Jie (Liaoning, 2014); Tan Xiangyu (Hunan, 2014); Yang Shifen (Fujian, 2014); Zhang Shuxian (Jilin, 2014); Luo Jiangping (Yunnan, 2013); Shao Jingmei (Zhejiang, 2014).Second row: Xu Yanxiang (Hebei, 2014); Wang Yan (Jilin, 2014); Wang Haijin (Hebei, 2014); Ba Guannan (Liaoning, 2014); Yang Chunling (Liaoning, 2014); Kong Qiuge (Xinjiang, 2014); Zou Guoqiang (Heilongjiang, 2014); Wu Zexiu (Guizhou, 2013); Liu Luxiang (Liaoning, 2014).Third row: Qu Wei (Liaoning, 2014); Ren Shuwen (Liaoning, 2014); Wang Min (Liaoning, 2014); Zhang Guizhi (Jilin, 2014); Li Liefeng (Jiangxi, 2014); Chen Lizhi (Guizhou, 2014); Yang Mingfen (Guangdong, 2004); Zhou Baisheng (Hunan, 2010); Zhang Youwei (Beijing, 2011).Fourth row: Zhu Jinrui (Heilongjiang, 2014); Wang Haitian (Jilin, 2014); Liu Guihong (Jilin, 2014); Wu Jiajun (Shandong, 2014); Zhou Zequn (Chongqing, 2014); Zhang Jun (Guizhou, 2014); Qiu Yuxia (Heilongjiang, 2013); Pan Wei (Jilin, 2008); Le Liangzhen (Hunan, 2014).
The full list of deaths, including name, age, gender, region, date of death, and causes of death is available below: