(Clearwisdom.net) The US-based Divine Performing Arts New York Company will travel to five cities in Taiwan and present 22 shows. The first stop is Tainan--the ancient cultural capital of Taiwan. The premiere of the Chinese Spectacular in Tainan on February 29, 2008 played to a full house, attracting many local dignitaries, including people from political and commercial circles. In the audience were also people from Taipei and Taichung, as well as visitors from Germany and Japan. They did not want to miss such a rare and precious feast of art.
(Clearwisdom.net)
On February 29, 2008, the Divine Performing Arts Chinese Spectacular played at the Palais des Congres in Paris and received great acclaim from the audience.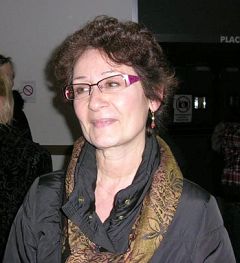 The Spectacular helped Ms. Francoise learn more about Chinese traditional culture
(Clearwisdom.net) On the evening of February 29, 2008, the first show of the Chinese Spectacular in Paris was performed in Palais des Congres de Paris. It is the second time Divine Performing Arts visits Paris, the art capital of the world, and once again the audience was deeply moved by the performance.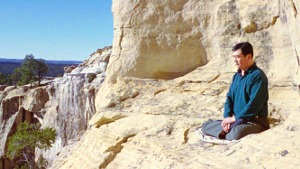 Master Li quietly watching the world from amidst the mountains after leaving New York following July 20th, 1999. (Published January 19, 2000)