Young Woman Detained Nearly Three Years for Her Faith
May 10, 2022
|
By a Minghui correspondent in Beijing, China
(Minghui.org) A Hebei Province native working in Beijing has been detained incommunicado for nearly three years for practicing Falun Gong. It was reported that Ms. Li Shuang, around 30 years old, has been experiencing a medical condition. Her family is calling on the authorities to release her.
Falun Gong, also known as Falun Dafa, is a spiritual discipline that has been persecuted by the Chinese communist regime since 1999.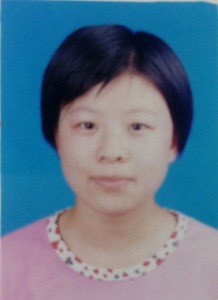 Ms. Li Shuang
Ms. Li, of Laishui County, Hebei Province, worked at an electronic device company in Beijing. She was stopped and arrested by police while riding a bus at around 6: 30 p.m. on August 11, 2019. She has since been held at the Xicheng District Detention Center and denied visits by her family and lawyer.
The police submitted Ms. Li's case to the Xicheng District Procuratorate, with the charge of "undermining law enforcement with a cult organization," the standard pretext used to criminalize Falun Gong practitioners. Although the prosecutor returned her case, citing insufficient evidence, the police refused to release her and pressured the prosecutor into indicting her.
The Xicheng District Court initially scheduled a hearing of the cases against Ms. Li and three other practitioners, Ms. Liu Chun'ai, Mr. Yan Yong, and his wife Ms. Yue Liyong, on August 12, 2020, but canceled it as Mr. Yan had a fever.
The judge held a secret hearing on September 22, 2020, without informing their families. It was reported that the prosecutor recommended heavy terms against the practitioners.
While Ms. Li is still awaiting verdict, her mother, Ms. Song Shuhua, who was arrested on June 16, 2021 for talking to people about Falun Gong, has been sentenced to one year and ten months on February 25, 2022.
Perpetrators' contact information:

Zhang Jinyan (张金岩), head of Fuwaidajie Police Station: +86-13501210111Wang Yongpeng (王永朋), deputy police head: +86-18600065935Liu Shuangyu (刘双玉), president of Xicheng District Court: +86-18500839010Tang Weijia (唐薇佳), prosecutor of Xicheng District Procuratorate: +86-13720098689
(More perpetrators' contact information is available in the original Chinese article.)
Related reports:
Hebei Woman Secretly Sentenced for Speaking Up for Her Faith
Parents and Daughter Detained for Upholding Their Faith in Falun Gong
Four Beijing Residents Tried for Their Faith, One Woman's Father and Relative Detained for Seeking Her Release
Hebei Resident Working in Beijing Arrested for Her Faith in Falun Gong
Practitioner Ms. Song Shuhua from Laishui County, Hebei Province Arrested Again