Former Doctoral Candidate at National University of Defense Technology Sentenced Again for His Faith
(Minghui.org) Targeted in a police sweep, Mr. Li Zhigang, a Changsha City, Hunan Province resident, was sentenced to five years and three months for practicing Falun Gong after one year of detention.
Falun Gong, also known as Falun Dafa, is a spiritual discipline that has been persecuted by the Chinese communist regime since 1999.
Among the over 20 practitioners arrested on October 27 and 28, 2020, 15 had their cases submitted to the procuratorate and six of them, including Mr. Li, Ms. Zhang Lingge, Ms. Xu Lihua, Mr. Meng Kai, Mr. Cao Zhifang and his wife Ms. Yang Fang, have been been sentenced.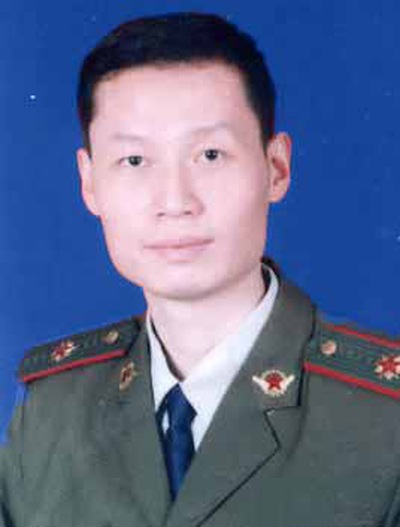 Mr. Li Zhigang
Nephew Held as Hostage During Latest Arrest
Several local practitioners gathered at Mr. Li Zhigang's home and read Falun Gong teachings together on October 27, 2020. When they were about to leave at around 10 p.m., over 20 police officers waiting outside broke in as soon as they opened the door. 
"Don't move! Don't move!""Crouch down!" The police yelled. They ransacked Mr. Li's home and confiscated his Falun Gong books, cash, computer and other valuables. 
The police arrested Mr. Li and his guests. They also threatened to take away his elderly mother, who lives with him, but relented upon her strong protest.
Mr. Li's sister and her husband happened to come to visit him. The police also went to the couple's own home and arrested their son (Mr. Li's nephew) Lu Junguang, a college student, after he told the police that he used anti-censorship software given by Mr. Li to get access to uncensored news. 
The police informed Lu's parents on the next day that they were putting him under house arrest. When Lu's father went to the police station and signed his house arrest notice, the police didn't release him as promised but instead held Lu at the Liuyang Detention Center for over three months. When he was released on February 3, 2021, the police threatened that he wasn't allowed to contact any local Falun Gong practitioners. 
While Lu was detained, the police tried to use him as a hostage to force Mr. Li to renounce Falun Gong and provide information about other practitioners. When Mr. Li refused to comply, the police turned Lu's parents against him and created conflicts among the family.
The police threatened Mr. Li's mother that she wasn't allowed to hire lawyers for Mr. Li, or she would be arrested as well. Not knowing where Mr. Li was detained, the elderly woman went to various detention centers and government agencies to inquire about his case, but to no avail. She was also ordered to pass on any clothes or daily necessities she wanted to deliver to him to the police or the residential committee staff members. Worried about him, she was unable to eat well and became emaciated.
Arbitrary Detention and Wrongful Sentencing
In November 2020, an officer of the Liuyang City Domestic Security Office showed Mr. Li's mother a video of Mr. Li, which was recorded about ten days ago. In the video, Mr. Li took the clothes the community worker passed on for his mother and he said to the camera, "Mom, please take care of yourself." He appeared to have lost some weight, but was in good spirits.
The police also showed Mr. Li's mother a typed letter. Although they claimed the letter was written by Mr. Li, his mother said the signature wasn't his handwriting. The letter said Mr. Li was doing well, except that he was lacking some sleep.
Mr. Li's mother later learned from another police officer that he had asked for more sleep, to have more vegetables, and to have some time to do exercises. His mother suspected that the authorities deprived him of sleep and starved him.
Officers of the Changsha City Domestic Security Office also delivered a detention notice to Mr. Li's mother. They only allowed her to have a quick look at the notice, but without keeping a copy. According to the notice, he was placed on residential surveillance at No. 9-2, Kangning Road, Economic Development Zone, Liuyang City. But when a friend of his mother checked out the address for her, it turned out to be a beef noodle soup restaurant, which hadn't been opened to the public yet.
On February 5, 2021, Mr. Li's mother received an arrest warrant issued by the Liuyang City Police Department. Except for a ten-digit cellphone number, there was no other information, not even the names of the officers handling his case. She later confirmed that her son was transferred to the Changsha City No. 2 Detention Center. She hired a lawyer for him, but the lawyer wasn't allowed to visit him.
The Liuyang City Procuratorate returned Mr. Li's case to the police around March 2021. Yet the police lied to his family that his case was re-assigned to the Yuhua District Procuratorate when they went to inquire about him. 
The prosecutor of Liuyang City Procuratorate indicted Mr. Li when the police submitted his case again. In mid-December 2021, his family was informed that he was scheduled to appear in Liuyang City Court on December 21. Accompanied by her family, his elderly mother went to the court to attend the trial. The bailiff attempted to block her outside of the courtroom, but relented with his lawyer's protest.
The judge constantly interrupted Mr. Li as he talked about how practicing Falun Gong turned him into a better person and that he didn't cause any harm to anyone by practicing his faith. The judge sentenced him to five years and three months at the end of trial.
Past Persecution
Mr. Li received his bachelor's and master's degrees in computer science from the National University of Defense Technology in Hunan Province. He went on to enroll in the university's doctoral program to study artificial intelligence and expert systems analysis. 
He started practicing Falun Dafa in late 1998 and soon quit smoking and drinking. His frozen shoulder and stomach problems also disappeared. When he was about to graduate the doctoral program, the Chinese Communist Party launched the persecution against Falun Gong in July 1999. He was forced to drop out and has since been subjected to repeated persecution for upholding his faith.
Prior to his latest sentencing, Mr. Li has been repeatedly arrested and given two labor camp terms and a prison term totaling 8.5 years. He was subjected to many brutal torture methods, including beating, sleep deprivation, starvation, solitary confinement and being held in a small cage.
When he was released from serving a five-year prison term in September 2007, the police revoked his residency registration and constantly harassed him. He was unable to get an ID or find a job, despite his strong background in computer science. He provided private tutoring to middle school students to make a living. 
Perpetrators' contact information:
Zhao Guangwei (赵光伟), head of Chaoyangjie Police Station: +86-18874866996Zhang Xiaobo (章晓波), head of Furong District Police Department: +86-15308428888Hu Haijun (胡海军), prosecutor of Liuyang City Procuratorate: +86-15874026868Kang Naping (康娜萍), judge of Liuyang City Court: +86-18817136609
(More perpetrators' contact information is available in the original Chinese article.)
Related reports:
Former Ph.D Candidate Li Zhigang Arrested for the 5th Time for His Faith
Dr. Li Zhigang is Illegally Sentenced for Five Years and Tortured in the Military Prison in Chenzhou City, Hunan Province
Mr. Li Zhigang from the National University of Defense Technology Is Tortured at the Chenzhou Military Prison, Hunan Province
Mr. Li Zhigang from the National University of Defense Technology Is Tortured at the Chenzhou Military Prison, Hunan Province
Adverse Encounters over the Past Ten Years for Mr. Li Zhigang, an Assistant Research Fellow at the Computer Science Institute, National Defense University
610 Office Again Arrests Former Defense Researcher Li Zhigang
Ten Hunan Residents Detained for Nearly a Year for Their Faith
15 Hunan Residents Face Predetermined Prison Sentences for Practicing Falun Gong
Changsha, Hunan Province: 15 Face Trial, a 16th Has Been Imprisoned, All for Their Shared Faith
Hunan Police Refuse to Meet with Falun Gong Practitioners' Lawyers
Changsha City, Hunan Province: 17 Falun Gong Practitioners and One Family Member Arrested, Two Harassed for Their Faith
Updates on Falun Gong Practitioners Targeted in Changsha City, Hunan Province Group Arrest
13 Hunan Residents Detained Incommunicado for Two Months and Counting
Changsha City, Hunan Province: Fourteen Arrested and One Harassed for Their Faith
All articles, graphics, and content published on Minghui.org are copyrighted. Non-commercial reproduction is allowed but requires attribution with the article title and a link to the original article.