Once Imprisoned for 7 Years, Hunan Lawyer Sentenced Again to 3.5 Years for His Faith
Oct. 11, 2021 | By a Minghui correspondent in Hunan Province, China
(Minghui.org) After nearly a year of incarceration, a lawyer in Changsha City, Hunan Province, was sentenced to 3.5 years in prison for practicing Falun Gong, a spiritual and meditation discipline that has been persecuted by the Chinese communist regime since 1999.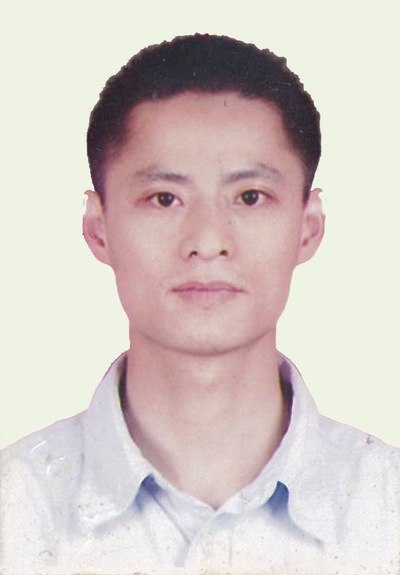 Mr. Meng Kai
Mr. Meng Kai was arrested at around 5 a.m. on October 28, 2020, when he was heading out of town for a hearing. The police took him to his home at around 4 p.m. and ransacked it.
Mr. Meng's mother, in her 70s and still recovering from two craniotomies, was terrified by the police when they broke in. She was forced to sit on the sofa in the living room while a dozen officers in plainclothes searched every room. Mr. Meng's computer and Falun Gong books were confiscated. The police videotaped the ransacking.
Mr. Meng's mother asked the police what crime her son had committed. No one answered her or responded to her request to show their IDs. She recalled seeing the police put a document on the dining table, which listed a person surnamed Liao. Before she could take a closer look, they took it away.
An officer in his 50s who was directing the raid said to Mr. Meng's mother, "We are from the Yuhua District Public Security Department and are handling the case on behalf of Liuyang Police Station. Your son was reported by someone in Liuyang (a county-level city under the jurisdiction of Changsha)."
The police also attempted to arrest Mr. Meng's mother and searched her cellphone for her contacts. Even though it was difficult for her to walk, they pushed her into the elevator and took her to the lobby of the apartment building. Just before they were going to put her in the police car, they relented, fearful that she might take a turn for the worse in custody.
After Mr. Meng's other relatives learned about his arrest, they rushed to the Yuhua District Public Security Department to ask after him. One police director said to them, "Since it appears that he will not plead guilty, we will sentence him to three to seven years!"
The next day, Mr. Meng's family was told to go to the Wenyuan Police Station in Changsha to get his arrest warrant, and Mr. Meng was taken to the Changsha City No.1 Detention Center.
During the next five months, Mr. Meng's family hired two lawyers for him, both of whom were denied visits to Mr. Meng in the detention center.
In March 2021, when his family went to the detention center to make a deposit for him, the system indicated that he was no longer there.
They then went to the police station to ask where he was, but the officers all said they didn't know anything about him. Suspecting that he might have already been sentenced, his family went to Changsha Prison. A guard said, "We can't tell you anything without approval from our supervisors."
His family then asked if they could make a deposit for him and bring him some clothes. Then the guard responded, "You don't need to bring him anything. We have everything here. After studying [undergoing brainwashing] here for a month and a half, you'll be informed which prison he will be assigned to. Just go home and wait for the notice."
Thinking that he had already been secretly sentenced, his mother was surprised to receive a registered letter on April 16, 2021. It was a notice approving Mr. Meng's arrest issued by the Liuyang City Police Department, dated December 5, 2020.
The Liuyang Court informed Mr. Meng's family on September 16 that he was scheduled to be tried via a video call the next day. His family attended the trial and saw Mr. Meng on the screen. He entered a not guilty plea on his on behalf and argued that no law in China has ever deemed Falun Gong a crime. The judge sentenced him to 3.5 years.
After the trial, a court staff member warned his relatives that they might lose their jobs if they spoke out for him, the same warning they have been given regularly over the past two decades of the persecution.
Previous Seven-year Sentence
Mr. Meng, a graduate of Huazhong Agricultural University, was previously arrested on February 24, 2001, after being reported for transferring 2,000 copies of Falun Gong flyers from Changsha to Yueyang, another city in Hunan Province.
Tuqiao Police Station officers broke into his home in the evening and took him to the police station. His cash and a bank deposit slip for nearly ten thousand yuan were confiscated.
Nearly 20 officers took turns interrogating him. They deprived him of sleep for four days. Without informing his family, they transferred him to the Huarong Detention Center. They also sneaked into his home and confiscated his Falun Gong books, computer, cellphone, and beeper.
The guards instigated the inmates to beat Mr. Meng and take away his clothes despite the freezing weather. When his family learned about the abuse, they went to visit him and tried to deliver more clothes to him but were turned away.
Mr. Meng fainted several times from the beatings. His right ear was injured. The inmates monitored him around the clock and followed him even when he used the restroom. After 42 days of torture, he was put in solitary confinement.
Mr. Meng was tried on August 21, 2001. When his family visited him four days later, they almost couldn't recognize him. He was later sentenced to seven years.
While serving time in Chishan Prison, Mr. Meng was forced to work at least 15 hours a day. In late 2004, he was transferred to Jinshi Prison and held in the ward for felons. The conditions were very poor and he was forced to sit on a small stool without moving for long hours each day. He wasn't allowed to talk to anyone either.
Mr. Meng moved to Changsha for a job after he was released, but the police continued to harass him and his family.
Perpetrators' contact information:
Kang Naping (康娜萍), judge, Liuyang City Court: +86-18817136609, +86-731-83648245Wei Xingxing (魏星星), head of Wenyuan Police Station: +86-18817152997
(More perpetrators' contact information is available in the original Chinese article.)
Related reports:
Ten Hunan Residents Detained for Nearly a Year for Their Faith
15 Hunan Residents Face Predetermined Prison Sentences for Practicing Falun Gong
Changsha, Hunan Province: 15 Face Trial, a 16th Has Been Imprisoned, All for Their Shared Faith
Hunan Police Refuse to Meet with Falun Gong Practitioners' Lawyers
Changsha City, Hunan Province: 17 Falun Gong Practitioners and One Family Member Arrested, Two Harassed for Their Faith
Updates on Falun Gong Practitioners Targeted in Changsha City, Hunan Province Group Arrest
13 Hunan Residents Detained Incommunicado for Two Months and Counting
Changsha City, Hunan Province: Fourteen Arrested and One Harassed for Their Faith
Mr. Meng Kai from Yueyang City, Hunan Province Is Arrested and Illegally Sentenced to 7 Years in Prison
All articles, graphics, and content published on Minghui.org are copyrighted. Non-commercial reproduction is allowed but requires attribution with the article title and a link to the original article.
Category: Accounts of Persecution