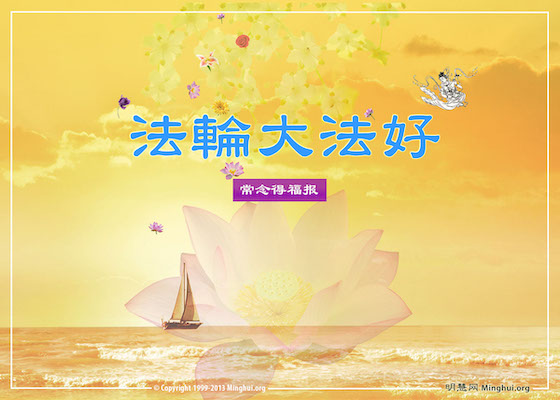 A practitioner who was a house cleaner for a retired military officer told them and their friends about the goodness of Falun Dafa and the facts about the persecution, and they all quit the CCP. Their doctor friend's heart disease cleared up without surgery, thanks to believing in the power of Dafa.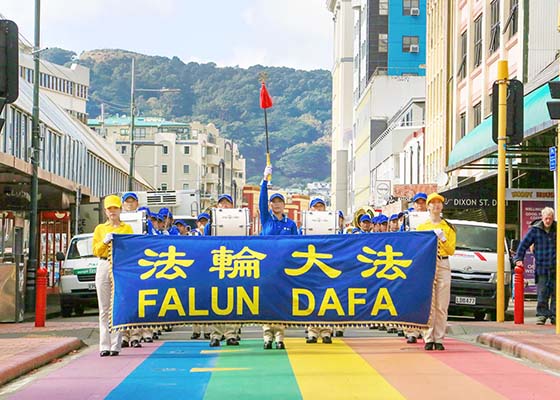 Falun Dafa practitioners in Wellington, New Zealand, held a march and rally to commemorate a historic protest in Beijing 22 years ago. On April 25, 1999, over 10,000 Falun Dafa practitioners appealed to the Chinese government. Their actions were so peaceful that no violence occurred and their message was received by top leaders. Sadly, then-dictator Jiang Zemin was infuriated by the protest and drove forward the nationwide persecution of Falun Dafa.
Ms. Mao Kun, 57, who'd already been incarcerated for almost 9 years since the persecution of Falun Gong began, had her arm broken by the police when they arrested her again. She was tried and sentenced to 11.5 years in December 2020 and was awaiting a reply to her appeal when she was taken to a hospital emergency room on April 9, only to die 2 days later.
Falun Dafa practitioners in St. Petersburg once again participated in a health exhibition at the Eurasia Large-Scale Exhibition Centre, on April 7-11. The exhibition was well-attended despite restrictive measures due to the pandemic.
An account of the horrific abuse and brutality a Falun Dafa practitioner suffered while imprisoned for refusing to renounce his belief.
Many Chinese people are awakening to the truth about the Chinese Communist Party and are severing ties with it. This is a collection of public statements made by people when they quit the Party.
~ Podcasts ~
~ Journeys of Cultivation ~
~ Clarifying the Truth ~
~ Accounts of Persecution ~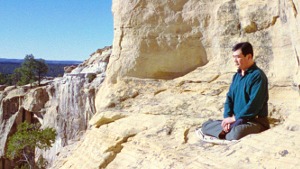 Master Li quietly watching the world from amidst the mountains after leaving New York following July 20th, 1999. (Published January 19, 2000)