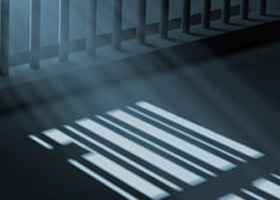 In 2020 alone, at least 83 Falun Gong practitioners died in the persecution in China. Some passed away as a result of long-term torture in prisons, some died after they were denied medical parole despite their critical condition, and others died in police stations as a result of savage beatings.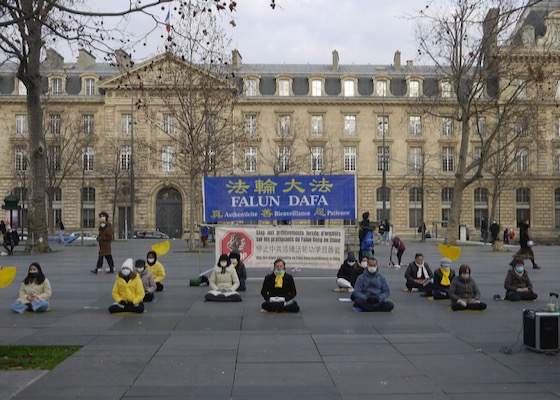 Falun Dafa practitioners held activities in Paris to bring awareness of the persecution in China. They demonstrated the exercises and held a petition drive calling for an end to the repressive CCP regime.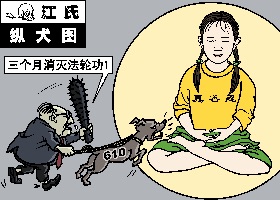 Fu Zhenghua, a key perpetrator in the persecution of Falun Gong, has closely followed and enforced the persecution policies through the years. Falun Gong practitioners recently reported him to governments in 29 countries, requesting sanctions against him and his family, including visa restrictions and freezing of assets.
"...the decade-long imprisonment and torture that Ms. Song experienced had caused terrible trauma to her body and mind. Even though years have passed since she returned home, she still hasn't recovered. She said writing appeal letters helped alleviate the pain in her heart and that she was writing letters every day."
"The mental and physical torture resulted in my language and memory loss, and I suffered mental hallucinations. I couldn't straighten my back due to back pain; I was wobbling when walking."
A practitioner's brother signs a petition to condemn the Chinese Communist Party's persecution of innocent people and experiences immediate good fortune.
~ People in China Awaken to the Truth ~
~ Accounts of Persecution ~
~ Journeys of Cultivation ~
~ Improving Oneself ~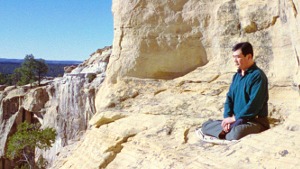 Master Li quietly watching the world from amidst the mountains after leaving New York following July 20th, 1999. (Published January 19, 2000)