Woman Tortured and Incapacitated in Custody, Faces Trial for Her Faith
Aug. 10, 2020 | By a Minghui correspondent in Heilongjiang Province, China
(Minghui.org) A Falun Gong practitioner who has become incapacitated after more than a year of detention is facing trial in early August 2020 for her faith.
Falun Gong, also known as Falun Dafa, is an ancient spiritual and meditation discipline that has been persecuted by the Chinese communist regime since 1999.
Ms. Che Jinxia, a 54-year-old Jiamusi City, Heilongjiang Province resident, was arrested on July 25, 2019. She was sexually assaulted and tortured while in custody.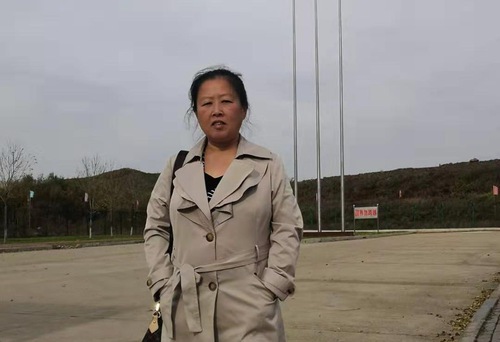 Ms. Che Jinxia
On October 22, 2019, the Jiaoqu Procuratorate indicted Ms. Che on the charge of "undermining law enforcement," a standard pretext used to sentence Falun Gong practitioners. Her case was later transferred to the Xiangyang District Procuratorate, which forwarded it to the Xiangyang District Court in mid-March 2020.
When Ms. Che's lawyer visited her at the Jiamusi City Detention Center on July 22, 2020, he learned that Ms. Che never recovered after she was tortured by the officers following her arrest. It has been six months since she became bedridden. She is now having trouble taking care of herself, walking, and using the restroom. She also has injuries in her cranium, right leg, little finger, and lumbar spine. In addition, she has difficulty breathing and eating. She has pain all over and can't sleep at night.
Ms. Che told her lawyer that she asked to see a doctor several times, but the detention center kept finding excuses to deny her request.
Upon learning of her situation, her family was very worried about her. When her lawyer went to the court to request her bail release on the same afternoon at her family's request, Song Tao, the judge in charge of Ms. Che's case, refused to meet with him.
The lawyer returned to the court the next day, and the court staff still refused to accept documents from him. The lawyer had to mail the materials to the judge instead.
Judge Song has revealed that the court has scheduled Ms. Che's hearing in early August. The exact date remains to be investigated.
Related reports:
Husband Threatened by Police Officers Who Had Tortured His Wife
Family Files Complaint Against Police for Torture of Woman Who Was Denied Medical Treatment
Heilongjiang Woman Tortured in Custody, Police Refuse to Release Her Even After Prosecutor Returns Her Case for Lack of Evidence