Husband Threatened by Police Officers Who Had Tortured His Wife
March 12, 2020 | By a Minghui correspondent in Heilongjiang Province, China
(Minghui.org) Six months after Ms. Che Jinxia was interrogated and tortured by nine policemen for 18 hours, she still has swelling in her head. The little finger on her left hand has lost its mobility. She couldn't dress or undress herself due to the injuries.
Ms. Che, 53, was arrested on July 25, 2019, for practicing Falun Gong, a spiritual heritage that has been persecuted by the Chinese communist regime since 1999. She was taken to Changqing Police Station where the police forced her to do a handstand and pulled her legs apart. They also sexually assaulted her and tortured her in other ways. Much of her hair was pulled out and she was covered with bruises.
Ms. Che's husband was furious when he learned the details of her ordeal. He filed legal complaints with several government agencies against the nine policemen involved. He also reported the police brutality on the special government website.
In response to her husband's complaints, the police threatened him and destroyed the evidence of the assault.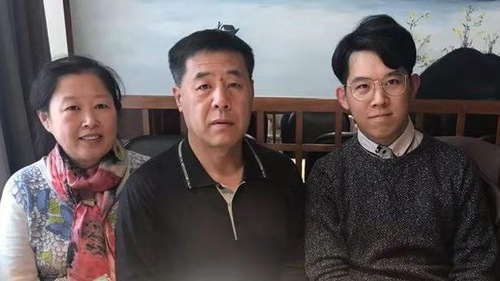 Ms. Che, her husband and son
Husband Threatened
On January 17, 2020, five policemen went to Jiamusi University where Ms. Che's husband teaches. Without any legal document, they searched his office. They took his computer, paper copies of his lawsuits against the police, and records of his filings. They also took away a piece of hair that was torn from Ms. Che's head when she was interrogated. Ms. Che had given the hair to her husband to keep as evidence of the torture.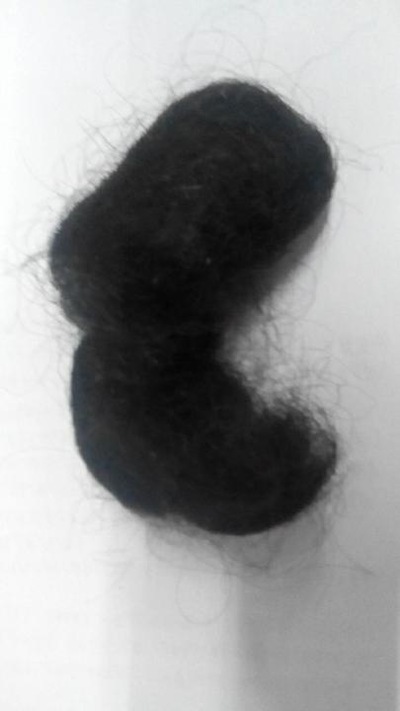 Ms. Che's hair pulled off by the police
The officers asked Ms. Che's husband to go to the police station with them. When he refused, they forced him into the police car and took him to Changqing Police Station, the same police station where Ms. Che was interrogated and tortured.
The police questioned him on where he had sent his complaints and how many copies. They asked if he had heard back from any of the agencies. They also questioned him about his hiring a lawyer and the lawyer's name, etc.
Wu Bin, one of the officers who had beaten Ms. Che, said to her husband, "You cannot prove that we hit her. You are making false accusations and you will have to bear the legal responsibility."
When asked if he dared to confront Ms. Che himself, Wu Bin declined and made an excuse, saying that Ms. Che was at the detention center.
The police also attempted to pressure Ms. Che's husband to provide information about local Falun Gong practitioners. They threatened to block his son from finding a job after he graduates with his Master's degree.
Later, when Ms. Che's husband called a police hotline to complain about police misconduct, he was threatened to be sued if he continues to complain and appeal.
Father Appeals to Provincial Government
Ms. Che's 86-year-old father, Mr. Che Weiqi, has visited the local police station many times over the past months to demand her release. Li Aiguo, the deputy police chief, rejected him and said, "There is no way for us to release her. She has refused to plead guilty or report on other local practitioners."
Mr. Che, who is widowed and has been relying on Ms. Che as his main caregiver, struggles to care for himself. He became even more concerned when he learned that Ms. Che's husband had also been illegally interrogated.
On January 19, Mr. Che took a train to Harbin, the capital of Heilongjiang Province. He managed to visit six government agencies in two days. Only one agency accepted his complaint letter. All other agencies refused to accept the case. Staff at the provincial Political and Judiciary Committee told him that all cases related to Falun Gong were rejected.
Ms. Che has been held in a detention center and denied any medical treatment, despite the fact that the procuratorate returned her case to the police for insufficient evidence.
Related Articles:
Family Files Complaint Against Police for Torture of Woman Who Was Denied Medical Treatment
Heilongjiang Woman Tortured in Custody, Police Refuse to Release Her Even After Prosecutor Returns Her Case for Lack of Evidence