Family Files Complaint Against Police for Torture of Woman Who Was Denied Medical Treatment
February 09, 2020 | By a Minghui correspondent in Heilongjiang Province, China
(Minghui.org) Ms. Che Jinxia who was tortured by the police still has swelling in her head even though six months have passed. The little finger on her left hand was broken and has lost mobility. Her arms still ache, leaving her unable to dress or undress.
The Jiamusi City, Heilongjiang Province resident has requested medical treatment several times, but she was rejected by Jiamusi City Detention Center each time. The guards told her that the police had ordered them to render no medical attention to her.
Ms. Che, 53, was abused by the police for one day following her arrest on July 25, 2019, for practicing Falun Gong, a spiritual discipline that has been persecuted by the Chinese communist regime since 1999.
The police forced her to do a handstand and pulled her legs apart. They also sexually assaulted her and tortured her in other ways. Much of her hair was pulled out and she was covered with bruises.
Despite the fact that the procuratorate returned her case to the police on November 27, 2019, for insufficient evidence, she is still held in custody and denied medical care. Her family has filed complaints with several government agencies against the police's brutality against her.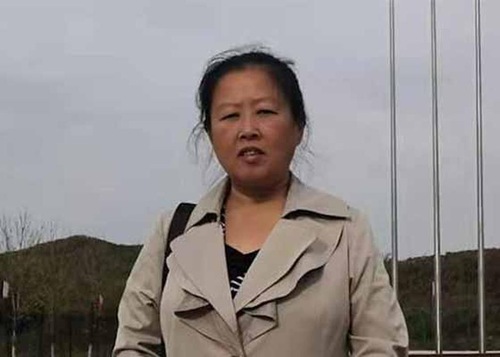 Ms. Che Jinxia
Appalling Torture
Ms. Che used to work at a construction company. She was arrested on July 25, 2019, when she was about to enter a local practitioner's home to study the Falun Gong teachings together.
As Ms. Che discovered that she was followed by two plainclothes officers, she didn't go into that practitioner's home and headed back. That two officers, however, stopped her and searched her bag.
Without saying a word, they dragged Ms. Che into a police car and began to beat her. One more officer also joined them. The three officers, all-male, hit her very hard, mostly on her breasts.
Ms. Che was then brought to the Changqing Police Station. The police brought her to a place without surveillance cameras. They grabbed her hair and hit her head against the wall. Some stepped on her face.
Wu Bin, a male officer, pinched her breasts tightly from behind. He also grabbed her hair and threw her onto the ground. Much of her hair was pulled out.
Wu then forced her to do a handstand. Two other officers pulled her legs wide apart and pressed them down. She almost fainted because of the pain and had profuse vaginal bleeding afterward.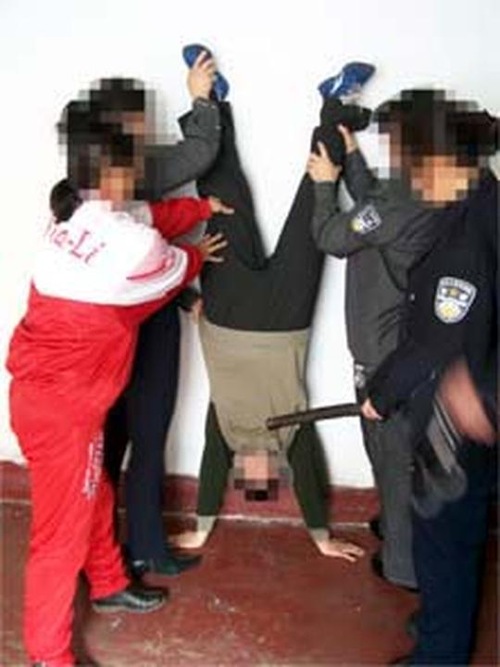 Torture reenactment: forced handstand
Four officers also pulled her arms and legs, lifted her high up in the air and then threw her to the ground. They repeated the torture several times and she landed on her head once.
During the process, Wu Bin pinched her breasts again, as well as the upper part of her inner thigh, her private part, and her upper, inner arms. She screamed because of the pain.
While interrogating her, the officers forced Ms. Che to sit in a metal chair. They hit her neck with thick books and their hands. She had enormous pain and was unable to move her neck.
Another officer, Wu Chuang, tore the picture of Falun Gong's founder into pieces and put them under her feet or into her mouth while she was screaming because of the pain. Wu then shouted that she stepped on and bit her Master.
When the police became tired from beating her, they handcuffed her from the back very tightly. They tied one end of her shoelace to her neck and the other end to the metal chair. Both her arms and legs quickly swelled and became black. Her fingers on the right hand were also in tremendous pain.
The officers later forced her to submit a urine sample. When she refused, one male officer pulled off her pants. Two officers, one male, and another female followed her to the restroom to collect urine. The male officer laughed at her. They also pressed her on the bed and forcibly collected her blood sample. One officer said, "Puncture her as hard as needed, we don't care if she's hurt or not!"
By the time the officers stopped the torture in the early morning of July 26, Ms. Che's forehead and temple had big bumps. Her cheeks were so swollen that she was unable to open her mouth. Her breasts, internal organs, ribs, shoulder, and inner thighs had intensive burning pain.
While the police weren't paying attention, she gathered some of her hair that was pulled by them from the ground.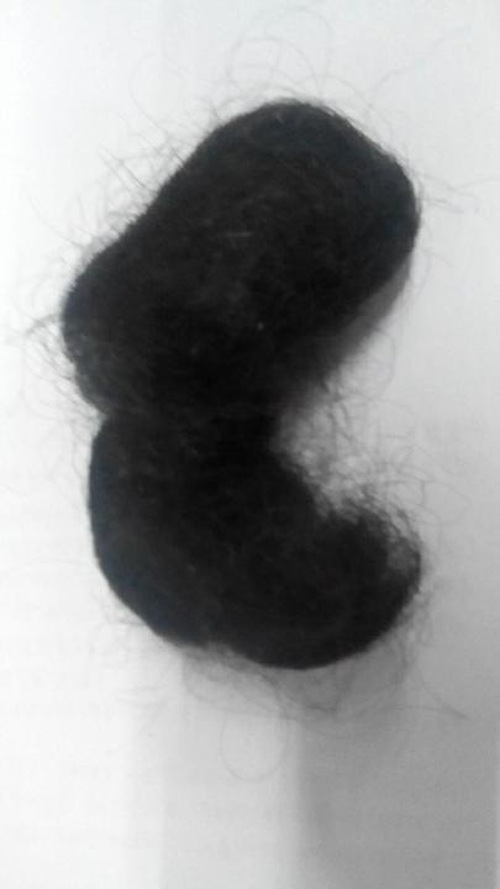 Ms. Che's hair pulled out by the police
Her left little finger was broken and the bone was separated from the flesh. It later became dark and had pus. As no medical treatment was ever provided, her finger is now disabled and can't be straightened.
In addition, Ms. Che had injuries in her right knee and leg. She was unable to squat and suffered persistent pain. As her arms were also injured after being rubbed and twisted by several officers, she still can't put on or take clothes off by herself.
Valuables Confiscated During Home Raid
One day following Ms. Che's arrest, Li Aiguo, the deputy head of Jiaoqu Police Station, Wu Bin and a few other officers brought a locksmith to Ms. Che's father's home around 4 p.m. on July 26 and attempted to ransack the place.
Unable to break into the home of Mr. Che Weiqi, who also practices Falun Gong, the police found Ms. Che's husband and said that they wanted to check on his father-in-law and that if he was in poor health, they would release Ms. Che.
Having believed the police, her husband went with the police to Mr. Che's home.
As soon as Mr. Che opened the door, the police broke in and searched the place for two hours. His computer, printer and many other belongings were confiscated. The banknotes with special serial numbers collected by his younger son, with the value of more than 20,000 yuan as well as 3,000 yuan in cash, were also taken away by the police.
Past Persecution
Ms. Che had been practicing Falun Gong for three years when the communist regime launched the persecution in 1999. Having benefited from the discipline, she went to Beijing to speak out for her faith.
While unfurling a banner reading "Falun Dafa is good" at Tiananmen Square in June 2000, she was arrested and held for 41 days at Jiamusi City Detention Center. The authorities extorted 2,600 yuan from her and 3,000 yuan from her workplace. She also paid 300 yuan for the food.
Perpetrators' contact information:
Li Aiguo (李爱国), deputy head of the police station: +86-454-6166778, +86-18724232222
Wu Bin (吴彬), police officer in charge of her case and one that tortured her: +86-13946472555Li Qiang (李强), police officer who tortured her: +86-18945601989, +86-13359500109, +86-18104540277
Related reports:
Police Chief Denies Having Received Returned Case Against Falun Gong Practitioner Despite Procuratorate's Confirmation of Case Status
Heilongjiang Woman Tortured in Custody, Police Refuse to Release Her Even After Prosecutor Returns Her Case for Lack of Evidence
Jiamusi City, Heilongjiang Province: 15 Falun Gong Practitioners Arrested in Three Days