Widowed Artist in Beijing Arrested Again for Her Faith
July 25, 2020 | By a Minghui correspondent in Beijing, China
(Minghui.org) Having lost her husband to the persecution of Falun Gong, an artist in Beijing, who had previously been twice imprisoned, was arrested again on July 19, 2020 for her faith in Falun Gong.
Ms. Xu Na's arrest came only one day before the 21st anniversary of the Chinese communist regime's persecution of Falun Gong. The police ransacked her home on July 20, 2020 and confiscated all of her digital devices and cameras. Her elderly father is now left at home alone, without being told where Ms. Xu is being detained.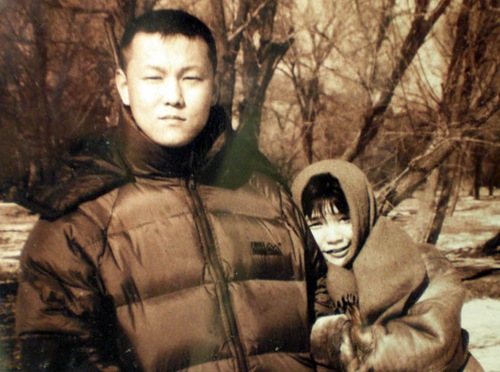 Ms. Xu Na and her late husband, Mr. Yu Zhou
Born into an artist family in 1968, Ms. Xu is an award-winning artist herself. Her husband, Mr. Yu Zhou, an alumnus of the prestigious Beijing University, was a musician and proficient in several different languages.
After the communist regime ordered the persecution of Falun Gong, Ms. Xu was arrested in July 2001 for providing shelter to out-of-town practitioners who came to Beijing to appeal for their faith. She was sentenced to five years in November 2001 and served time in Beijing Women's Prison, where she was put in solitary confinement, deprived of sleep, not allowed to take showers, and denied family visits.
Ms. Xu and Mr. Yu were arrested on January 26, 2008, on their way back home after a performance. Mr. Yu died in custody 11 days later on February 6, at the age of 42. Ms. Xu was sentenced to three years on November 25, 2008.
Related reports:
Mr. Yu Zhou's Wife Ms. Xu Na Sentenced to Three Years in Prison
Painter Ms. Xu Na Imprisoned in the Seventh Section of the Beijing Police Department