40 Falun Gong Practitioners Persecuted to Death for Their Faith in First Half of 2020
July 20, 2020 | By a Minghui correspondent in China
(Minghui.org) Forty Falun Gong practitioners were persecuted to death for their faith in China in the first half of 2020.
Falun Gong, also known as Falun Dafa, is a traditional spiritual discipline based on the principles of Truthfulness, Compassion, and Forbearance. It has been persecuted by the Chinese Communist Party (CCP) since 1999.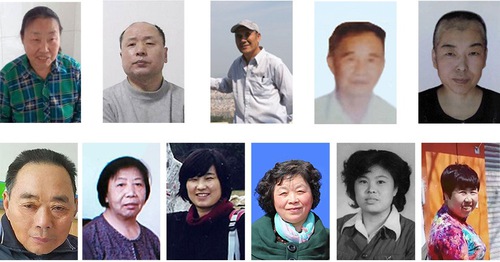 Practitioners who died in the first half of 2020Upper row: Xiao Yongfen, Hu Lin, Yu Yongman, Li Rongfeng, Li GuojunLower row: Liu Fating, Fu Shuqin, Zhou Xiuzhen, Zhou Shujie, Lin Guizhi, Gao Yan
The 40 lost lives add to a growing list of Falun Gong practitioners who have been persecuted to death for upholding their faith. To date, more than 4,500 unnatural deaths of Falun Gong practitioners have been confirmed and documented on minghui.org. Due to the information blockade in China and the danger that the practitioners' families face in exposing the persecution, the actual death toll is expected to be much higher. 
The 40 newly-deceased practitioners, 22 of them women, came from 14 provinces and centrally-controlled municipalities. Liaoning Province alone accounted for 35% of the deaths (14), while the other regions had between 1 and 4 cases. Sixteen of the practitioners died while in custody, including 6 in Liaoning (37.5%).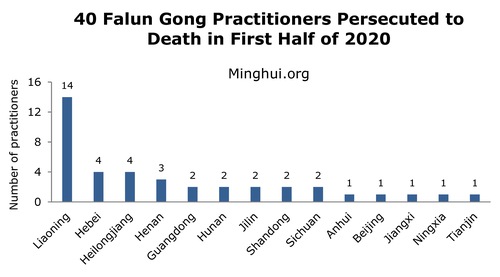 Three of the 40 practitioners' ages remain unknown, while the rest were 46 to 84, with an average age of 64. 
January registered four deaths; February and May nine each; and March, April, and June each reported six deaths.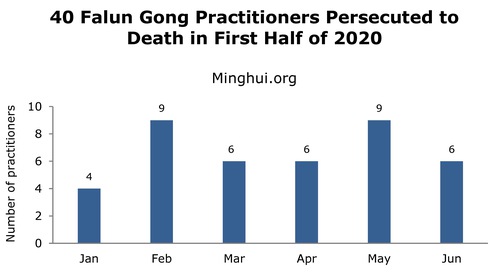 The 40 men and women came from all walks of life, including an aircraft engineer, an accountant, a music teacher, a retired elementary school principal, and a physician. 
Some died in prison after suffering long term torture; others passed away after the prison denied them medical treatment or medical parole despite their critical condition; and others perished only months after they were released on medical parole. 
In particular, one  Henan woman who was arrested on May 13 died four days after her arrest, while a Hebei woman died on the day of her arrest on June 18. 
While some survived the torture in custody, their health declined after living in fear for years or had to be on the run constantly to hide from the police. 
Some practitioners weren't the only members of their families who succumbed to the persecution. A Liaoning man died three years after his wife was tortured to death in custody 13 days following her arrest. A Heilongjiang man passed away after his mother, sister, and wife all lost their lives to the persecution, leaving behind his nearly 90-year-old father. 
Twenty-seven of the deaths have already been detailed in  previous reports. Below are the details of 13 newly confirmed cases. A full list of the 40 deceased practitioners can be downloaded here.
Deaths in Custody
Ningxia Man Dies in Custody Five Months after His Arrest
Mr. Xie Nanfang, a Yinchuan City, Ningxia Province, resident, was arrested together with 12 other Falun Gong practitioners in a police sweep on September 19, 2019. The officers ordered a locksmith to open Mr. Xie's door and realized that no one was at home. They waited outside of his apartment building and arrested Mr. Xie when he returned at 2 p.m. His home was ransacked. 
While four practitioners were later released, nine, including Mr. Xie, remained in custody. Their cases were submitted to the prosecutor on December 11, 2019.
The prosecutor returned the cases to the police twice, on January 22 and April 2, 2020. The police resubmitted them on February 20 and April 24. Mr. Xie died on February 28, 2020, in the Yinchuan City Detention Center while awaiting indictment. He was 64. Details about his death remain under investigation.
On May 20, 2020, the prosecutor decided to not indict Mr. Xie three months after his death. The next day, the prosecutor indicted the other eight practitioners and forwarded their cases to the Xixia District Court. They were scheduled to appear in the Xixia District Court on July 28, 2020. 
Terminally Ill Man Denied Medical Treatment and Forced to Do Unpaid Labor, Dies in Prison
The family of a Tangshan City, Hebei Province, man was informed by Jidong Prison around 8 a.m. on May 30, 2020, that their loved one serving seven years for his faith in Falun Gong had just died from "cardiac arrest." Mr. Cao Jinxing was 69.
When Mr. Cao's family rushed to the prison on June 2, the prison authorities showed them some documents about Mr. Cao, but didn't allow them to take notes or pictures. His family learned that Mr. Cao had been diagnosed with an unknown terminal illness as early as in 2018, but that they were never notified and he had never been given any medical treatment. 
Mr. Cao's family also learned that the guards had been forcing him to do unpaid labor despite his medical condition. 
The prison insisted that Mr. Cao died of "natural causes" and said that they are considering providing some financial compensation to his family. 
Mr. Cao, who was retired from the Tangshan City Agricultural Machinery Bureau, was arrested on June 7, 2017, during a massive harassment campaign of Falun Gong practitioners across China. The police spent three hours ransacking his home and confiscated many of his personal belongings. He was injured after being thrown to the ground during the home invasion and arrest. He later developed rashes on his back while being held at the Tangshan City No.1 Detention Center.
Mr. Cao appealed to the Tangshan City Intermediate Court after being sentenced to seven years by the Lubei District Court on June 26, 2018. Li Zhuo, the judge who handled his case, upheld the original sentence without following the required hearing procedure.
Mr. Cao was transferred from the detention center to Jidong Prison in November 2018. He was never allowed any family visits while imprisoned. 
76-year-old Woman Dies While Serving a 3.5-year Term
Ms. Meng Qingmei's family received a call from Jinan Women's Prison in Shandong Province around June 13 that she was in critical condition. When they rushed to the Shandong Province Military Hospital, Ms. Meng had already passed away. Her death certificate said she died at 6 a.m. on June 14 from multiple organ failure due to electrolyte imbalance. She was 76.
Ms. Meng's family demanded that her body be returned to Shan County, Shandong Province, where she lived, for cremation, but the authorities refused to allow it. They were forced to have Ms. Meng cremated in Jinan and took her ashes home on June 16.
Ms. Meng's latest arrest was on May 20, 2017, for distributing Falun Gong materials. She was given another term of 3.5 years in Shandong Province Women's Prison, less than a year after she'd finished serving three years in the same prison.
Ms. Meng held a hunger strike in March 2018 to protest the persecution and was force-fed and tortured. Her family suspected that she was also force-fed during her latest hunger strike prior to her death and that her sudden passing could be a result of the force-feeding and torture.
Liaoning Man Dies in Prison Three Years after His Wife Died in a Detention Center
Mr. Wang Dianguo, a 67-year-old resident of Anshan City, Liaoning Province, was sentenced to four years in Liaonan Prison in Dalian City for refusing to renounce Falun Gong. He died at 4 p.m. on June 16, 2020, about two years after he was admitted to prison.
When his family arrived at the prison the next day, they were told that Mr. Wang had died of gastric cancer. They asked why he had not been treated or released on medical parole, but they got no answers. At their repeated requests, the guards played a portion of security footage, from which Mr. Wang's family learned that he had become incapacitated back in April 2020.
At the funeral home, Mr. Wang's family was not allowed to get close to his body. Noticing bruises in the corners of Mr. Wang's mouth, they asked about the injuries and were told they were caused by force-feeding. Mr. Wang's loved ones also checked with doctors involved in his treatment and learned that force-feeding was not a likely reason for the bruises. One doctor said, "Mr. Wang's stomach was full, so it was impossible to force-feed anything. Plus he was too weak for force-feeding."
Mr. Wang's imprisonment followed his arrest at home in July 2017 when his wife,  Ms. Yu Baofang, and son, Mr. Wang Yu, were also seized for practicing Falun Gong. Thirteen days later, Ms. Yu died in the Anshan Women's Detention Center.
Hebei Woman' Dies Within Hours of Her Arrest
Ms. Han Yuqin, a 68-year-old resident in Tangshan City, Hebei Province, died hours after she was arrested in a police sweep of 36 local Falun Gong practitioners.
Officers from Duanminglu Police Station in the Fengrun District broke into Ms. Han's home around 5 a.m. on June 18, 2020. They brought Ms. Han to the police station, forced her to sit on a metal chair, and ordered her to fill out a form to renounce Falun Gong. She refused to comply.
When Ms. Han's daughter went to the police station to visit her around 10 a.m., she was not allowed to see her. Around noon, Ms. Han's husband went to the police station to deliver lunch to her. She didn't have an appetite and couldn't stop crying. Her husband also noticed that her legs had became swollen after sitting in the metal chair for hours.
Ms. Han went to the restroom around 4 p.m. The officers waited outside. When she still didn't come out, they went inside and found she had collapsed on the floor.
The police took her to the Fengrun District Chinese Medicine Hospital, after the urgent care facility next door refused to accept her. She was pronounced dead shortly after.
Ms. Han's family was informed of her death around 6 p.m. They saw her body in the hospital. Her hair was messy and she had blood in her nose.
Ms. Han's family said she had always enjoyed good health since she began to practice Falun Gong in 1995. It's not clear whether they asked for an autopsy to determine the cause of her death.
74-year-old Man Dies While Serving Time

Mr. Li Rongfeng, of Shantou City, Guangdong Province, was arrested on July 8, 2019. Fourteen officers searched both his and his daughter's homes. Some of his Falun Gong materials were confiscated. He was then taken to Chaoyang District Detention Center. The Chaoyang District Court sentenced him to 1.5 years in prison in late 2019.
Mr. Li started a hunger strike in the detention center in early June 2020. His son, wife, and other family members were instructed by the detention center to persuade him to eat. He refused to comply. One guard claimed that Mr. Li "had signed a responsibility waiver" and that the detention center wouldn't be responsible for him should anything happen to him. It is unclear whether that is true.
Mr. Li was taken to a hospital for resuscitation on June 17. The detention center notified his family at around 6 p.m. on June 20 to come to the hospital. When they arrived at around 7 p.m., they were told that Mr. Li had passed away one hour earlier.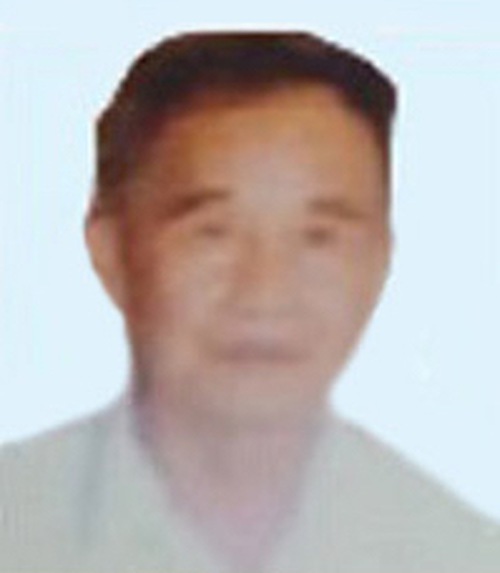 Mr. Li Rongfeng
Deaths Due to Torture in Custody or Harassment
74-year-old Veteran Dies after Repeated Persecution
Mr. Chen Encai, a veteran in Weifang City, Shandong Province, passed away on May 5, 2020, after suffering years of persecution for his faith in Falun Gong. He was 74.
Mr. Chen Encai began to practice Falun Gong in 1995 and credited the practice for improving his health.
He was arrested on July 20, 1999, the day when the communist regime launched a nationwide campaign against Falun Gong. He was arrested again on August 7, 2000, and detained for 15 days. Only two days after he was released, he was taken back into custody on August 25 and detained for another 15 days for clarifying the facts about Falun Gong to police officers.
While going through the security check at Weifang Train Station on September 26, 2017, Mr. Chen was arrested again. The police ransacked his home and confiscated his Falun Gong materials. He was taken to Weifang Detention Center the next day and held for a month. The police released him on bail on October 25, 2017.
Between October 20, 2018, and March 21, 2019, the police put Mr. Chen under house arrest twice.
On June 18, 2019, the Kuiwen District Procuratorate charged Mr. Chen with "undermining law enforcement with a cult organization," a standard pretext used to frame Falun Gong practitioners.
Mr. Chen was tried in the Kuiwen District Court on August 30, 2019, and sentenced to ten months with a 4,000-yuan fine. He was ordered to serve time outside of prison.
The harassment, house arrests, and sentencing since 2017 took a toll on his health. Just days before he died, the court staff again harassed him at home.
Liaoning Woman Sentenced to 11 Years for Suing Former Chinese Dictator Dies Six Months after Medical Parole
Ms. Li Guojun, a Chaoyang City, Liaoning Province resident, passed away on May 5, 2020, six months after she was released on medical parole to treat her cancer. She developed cancer while serving an 11-year term for suing Jiang Zemin, the former head of the Chinese communist regime who ordered the persecution of her faith, Falun Gong. She was 53.
Ms. Li worked in the propaganda department in the Chaoyang County government. She at one time gave up practicing Falun Gong while serving a term in Masanjia Forced Labor Camp. But after life proved empty, she decided to go back to her faith.
On November 9, 2015, Ms. Li was arrested for filing a criminal complaint against Jiang Zemin, the former head of the communist regime for ordering the persecution of Falun Gong. She was sentenced to 11 years and fined 1,000 yuan by the Shuangta Court around March 2016. She was also fired by her workplace. 
While she was held in Chaoyang City Detention Center during the winter of 2015, the guards only allowed her to wear very thin short-sleeved shirts and kept the window open to freeze her. She began to suffer vaginal bleeding because of the physical torment. 
Ms. Li was taken to Liaoning Woman's Prison on August 16, 2016. Despite her condition, the guards tortured her in attempts to force her to renounce Falun Gong. 
Her health continued to decline. On February 8, 2018, Ms. Li was hospitalized and operated on. Her family applied for medical parole afterwards, but the Liaoning Prison Administration Bureau kept delaying the process without granting the parole.
Ms. Li was taken to the hospital for another operation on July 18, 2018. She was hospitalized for 23 days before being taken back to the prison. She was given four rounds of chemotherapy during this time. Her family was ordered to pay the 30,000-yuan medical fee.
Despite her family's persistent requests for her release on medical parole, the authorities didn't grant it until November 2019. When Ms. Li was released on November 5, the guards escorting her kept the handcuffs and shackles on her until she got home. 
Ms. Li remained terrified. She refused to talk about the abuses she'd suffered in the prison and didn't want to see anyone except her immediate family members. Yet the police continued to harass her at home and make phone calls to her.
On March 28, 2020, Ms. Li went to visit her elderly mother, whom she hadn't seen for years. Not long after she arrived, the police called her twice and said she had exceeded the boundary she was allowed to go. Ms. Li had to leave her mother and return home.
After that, she remained bedridden. When the authorities came to pressure her to renounce Falun Gong again, her family wrote a statement for her and pressed her finger on the paper to get a fingerprint.
Ms. Li passed away on May 5, 2020.
Former Accountant Dies after Living in Fear for Two Decades
Ms. Zhou Shujie, a former accountant in Jiamusi City, Heilongjiang Province, passed away on May 9, 2020, enduring two decades of persecution for her faith in Falun Gong. She was 66.
Ms. Zhou was first arrested on July 22, 1999, when she went to Beijing to appeal for the right to practice Falun Gong. The police took her back to Jiamusi and detained her for 45 days. Her family paid 2,000 yuan in bail and 730 yuan for her meals in the local detention center.
The authorities monitored Ms. Zhou's daily life after she was released. The police followed her when she went out and tapped her home phone. Staff members of her residential committee also harassed her at home frequently.
Ms. Zhou was arrested the second time while putting up information about Falun Gong on August 23, 2001. The police wanted to send her to a forced labor camp for three years but relented after her brother sought justice for her. Although Ms. Zhou was released a day later, her family had 3,000 yuan extorted from them by the police.
Ms. Zhou escaped a mass arrest in Jiamusi on April 20, 2002, and was forced to go into hiding afterward. Unable to find her, the police harassed her husband and daughter. When her husband confronted the police over the persecution, they arrested him and restrained him on a metal interrogation chair for over ten hours. Only after he suffered a heart condition did they release him. The police continued to monitor him to find Ms. Zhou. They also harassed Ms. Zhou's sister and their father, who was in his 80s. 
Ms. Zhou's daughter was only a third-grader in 2002, and she struggled to care for herself when her father went out to work. Because of the police harassment, their other family members didn't dare to take her in. 
Ms. Zhou's husband was later laid off by his employer. The social security office denied his low-income subsidy application, unless he told them where Ms. Zhou was.
After Ms. Zhou returned home, the social security office suspended her pension starting in April 2011, with the excuse that she refused to renounce Falun Gong. 
Ms. Zhou was arrested for the third time on December 17, 2014, while she was on her way to attend a court hearing of other Falun Gong practitioners. The police searched her and checked her ID. 
Years of persecution took a toll on Ms. Zhou's health. She developed a medical condition in 2020 and passed away on May 9.
After Losing His Wife, Daughter, and Daughter-in-law, 90-year-old Man Devastated to See His Son Perish in the Persecution
After having lost his wife, daughter, and daughter-in-law to the persecution of Falun Gong, a nearly 90-year-old man was dealt a heavy blow when his son, Mr. Wan Yunlong, passed away on May 20, 2020, at the age of 63, after suffering decades of imprisonment and torture for refusing to give up his faith in Falun Gong.
Because he practiced Falun Gong, Mr. Wan of Shuangcheng City, Heilongjiang Province, didn't live one day in peace. He was repeatedly arrested and sent to forced labor camps three times for a total of seven years. After being released in critical condition following his arrest in 2016, he moved from place to place to hide from the police. His health deteriorated over the years and he was reduced to skin and bones in his final days.
Mr. Wan's wife, Ms. Wang Liqun, died in custody only hours after being arrested in 2006. His sister, Ms. Wan Yunfeng, who was arrested in November 2011 and tortured in Qianjin Forced Labor Camp, passed away in 2016, four months after Mr. Wan and her son Mr. Gong Zun were arrested. 
Mr. Wan's mother, Ms. Zhang Guiqin, passed away from the mental stress of worrying about her children being persecuted. 
Liaoning Woman Passes Away Five Months after Being Released from Detention
Ms. Song Shuchun, a Dalian City, Liaoning Province, resident, passed away less than six months after she was released from 13 months of detention for practicing Falun Gong. She was 71. 
Ms. Song was arrested at home on November 12, 2018. She was sentenced to three years with four years probation by the Shahekou District Court.
Ms. Song started having trouble taking in food in November 2019. The problem continued even after she was released from the Yaojia Detention Center on December 11, 2019. She had a mass growing in her stomach and her abdomen was distended. Despite her condition, the police continued to monitor her at home.
Ms. Song's health quickly deteriorated over the next few months. She passed away around 11 p.m. on May 30, 2020.
Her Son Still Jailed for His Faith, 84-year-old Woman Dies Two Months after Police Harassment
While her son is still serving a five-year term for practicing Falun Gong, 84-year-old Ms. Fu Shuqin, who lived by herself, died two months after she was harassed by the police for their shared faith.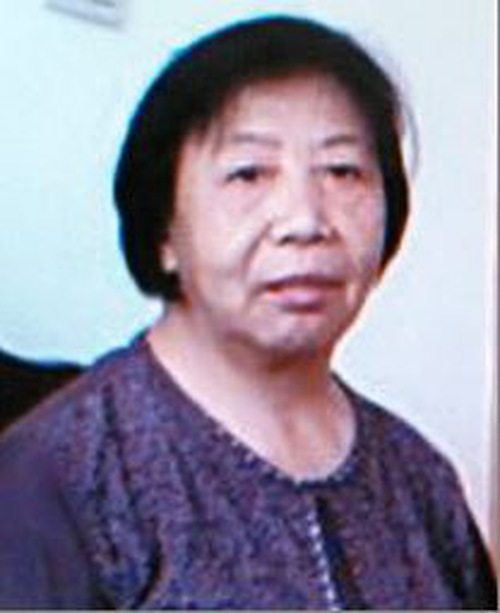 Ms. Fu Shuqin
Three officers harassed Ms. Fu, of Yingkou City, Liaoning Province, in April 2020. Ms. Fu told them that she took up Falun Gong before the persecution began and that her many ailments, including a heart problem, diabetes, and high blood pressure, were all cured as a result. The police attempted to force her to stop practicing Falun Gong and tried to deceive her into signing three copies of prepared statements renouncing Falun Gong, but Ms. Fu refused to comply.
Prior to the April harassment, the police and even her family had tried to pressure Ms. Fu to persuade her son, Mr. Jin Fuzhang, to give up his faith in Falun Gong. Mr. Jin was arrested on June 28, 2016, and later sentenced to five years. Ms. Fu stood by her son and insisted that he'd done nothing wrong in upholding Falun Gong.
The latest harassment left Ms. Fu traumatized. She kept her curtains closed and asked her friends not to visit her for the near future. She also lost her appetite and had trouble walking. Her health declined on a daily basis and she passed away on June 6, 2020.
During this period, her daughter-in-law called Dalian Prison several times and demanded that the prison authorities allow Mr. Jin to visit his seriously-ill mother, but to no avail.
Hebei Man Dies after Frequent Harassment and Years on the Run
Mr. Lu Jinyou, a Zhuozhou City, Hebei Province, resident, died on June 9, 2020, after suffering two decades of harassment and also spending years on the run to hide from the police. He was 68. 
Mr. Lu took up Falun Gong in 1998 and credited the practice for curing his sciatica, bone hyperplasia, and tuberculosis. After escaping an arrest on December 27, 2006, Mr. Lu was forced to live away from home for years. His parents, in their 80s, struggled to care for themselves and were also constantly harassed by the police. 
The police arrested Mr. Lu at his home on May 8, 2010. They confiscated his Falun Gong materials and books. After Mr. Lu refused to sign the approval notice of his arrest, the police forced his daughter to sign the document and extorted 500 yuan from her. The detention center guards denied him family visits and beat his lawyer when he went to visit him. Mr. Lu was later sentenced to three years in prison. 
The police ransacked Mr. Lu's home again on September 26, 2017, and confiscated his Falun Gong books and other personal items. Although he wasn't home during the raid, the police arrested him two days later when he came back. After the local detention center refused to accept him due to his high blood pressure, the police released him, but they continued to harass him and his family in the year that followed, leaving them unable to live a normal life. 
Mr. Lu received a hearing notice on February 20, 2019, and went into hiding again to avoid being sentenced. The police kept harassing his family. 
Mr. Lu lived under tremendous pressure and couldn't eat. He decided to return home during the 2020 Chinese New Year. After the police found him at home during a harassment on March 18, 2020, they arrested him and took him to have a physical. The detention center refused to take him after reviewing his CT scan results. After Mr. Lu returned home, the Zhuozhou City Court threatened that he would have to attend a hearing within days. 
Mr. Lu was traumatized by the non-stop harassment and after spending years on the run. His health quickly declined and he passed away on June 9.
Related reports:
Persecution of Falun Gong Claims Another Seventeen Lives in First Quarter of 2020
Twenty-seven Falun Gong Practitioners Die Due to Persecution Between January and May 2020