Twenty-seven Falun Gong Practitioners Die Due to Persecution Between January and May 2020
June 10, 2020 | By a Minghui correspondent in China
(Minghui.org) Twenty-seven Falun Gong practitioners passed away between January and May 2020 due to persecution for their faith.
Falun Gong, also known as Falun Dafa, is an ancient spiritual and meditation discipline based on the principles of Truthfulness, Compassion, and Forbearance. It has been persecuted by the Chinese communist regime since July 1999.
Ten practitioners (37%) died as a result of torture and abuse in custody, including a woman in Henan Province who died in custody four days after she was arrested. The remaining seventeen practitioners passed away after suffering years of detention and torture, or as a result of declined health due to the police harassment.
The deceased practitioners, including 16 women (59%), came from 12 provinces or municipalities. Liaoning Province alone had ten deaths (37%). The other regions, including Henan, Heilongjiang, Hunan, Jilin, Sichuan, Anhui, Beijing, Guangdong, Hebei, Jiangxi and Tianjin, each had one to three cases.
Except for three practitioners whose ages were unknown, five of them were in their 40s, twelve in their 50s and 60s, and seven in their 70s and 80s.
Seventeen of the death cases have already been detailed in a previous report. Below are the details of ten newly confirmed cases.
Deaths in Custody
77-year-old Man Serving 4.5-year Term Dies in Prison
Mr. Li Shaochen, a resident of Tianjin, was arrested on December 7, 2016, and sentenced to four-and-a-half years in Binhai Prison by Hongqiao District Court in October 2017.
The Binhai Prison carried out a campaign since May 2019 to force imprisoned Falun Gong practitioners to renounce their belief. All practitioners, including those who are ill, those in their 70s and 80s, as well as those who are scheduled to be released soon, have been required to "transform (renounce their faith)."
Different forms of physical torture, as well as sleep and food deprivation are being used to try to "transform" the practitioners. This has resulted in the death of Mr. Li on March 6, 2020, at the age of 77.
Yet one prison guard boasted, "I'd rather have one dead Falun Gong practitioner 'transformed' over a live one who is not."
Sichuan Man Dies in Prison, Family Suspects Torture
Mr. Luo Fangxue, a Linshui County, Sichuan Province resident, suddenly died in early April 2020, while serving a seven-year term for his faith in Falun Gong. He was 67 years old.
While the prison claimed that Mr. Luo passed away after suffering a stroke, his family suspected that he may have died after being tortured.
It has been widely reported that imprisoned Falun Gong practitioners across China have been subjected to various forms of torture and intensely pressured to renounce their faith. In Jiazhou Prison, where Mr. Luo was incarcerated, the torture methods are known to include beatings, electric shocks, exposure to the elements, pepper spray, sleep deprivation, and other physical abuses. Another punishment includes starving the practitioners by limiting their eating time to around 15 seconds. Once the time is up, the practitioner is forced to stand facing a wall. This form of punishment may last for weeks or months.
Practitioners have been tortured to death almost every year at Jiazhou Prison. But as with Mr. Luo's case, the prison usually tells the practitioner's family that they died of a stroke or other natural causes, without any further explanation.
Since the Chinese Communist Party began to persecute Falun Gong in 1999, Mr. Luo has been repeatedly arrested, and held in brainwashing centers several times for upholding his faith.
Cancer-Stricken Woman Denied Medical Parole, Dies While Imprisoned
Despite repeated requests from Ms. Lan Lihua's family to release her on medical parole to treat her late-stage breast cancer, the authorities at Liaoning Women's Prison kept Ms. Lan imprisoned on the grounds that she refused to renounce Falun Gong.
Ms. Lan, of Shenyang City, Liaoning Province, was arrested on November 6, 2018, for passing out a calendar bearing information about Falun Gong.
She developed breast cancer while being held at Shenyang City No. 1 Detention Center. Despite her condition, she was made to stand trial at Sujiatun District Court on May 5, 2019, and sentenced to three years and ten months the next day. Shortly after she was sent to Liaoning Women's Prison on September 26, 2019, she contracted Hepatitis B.
Ms. Lan fell into critical condition on April 13, 2020, and was sent to the hospital. Although the prison finally relented and agreed to release her, they nevertheless deliberately slowed down the approval process.
On the evening of April 22, 2020, Ms. Lan fell into a coma. The prison guards only allowed three of her family members to see her for the last time in the hospital. She died at 6 a.m. on April 23. She was 49.
Henan Woman Dies in Custody Four Days After Being Arrested
Ms. Zhang Zhiwen, of Yuzhou City, Henan Province and in her 60s, was arrested at home on May 13, 2020. The police didn't tell Ms. Zhang's husband where they were taking her. He managed to find out the next day that she was being held on a 15-day criminal detention at Xuchang City Women's Detention Center and that she was arrested because she was reported for distributing Falun Gong materials last August.
Ms. Zhang's husband went to deliver clothes and insulin for her on May 15, but the detention center guards refused to accept the items and said they would provide medication for Ms. Zhang's diabetes.
On the afternoon of May 16, Wang Xiaowei from the Yuzhou City Domestic Security Division, who participated in Ms. Zhang's arrest, told her husband that her condition didn't look good.
The next morning, Ms. Zhang's husband called Wang and asked about her situation, only to be told that Ms. Zhang had already passed away. Wang said they had sent Ms. Zhang's body to the Xuchang City Funeral Home without providing further information.
Deaths Due to Torture in Custody or Harassment
Liaoning Woman Dies Due to Torture in Labor Camps
Ms. Chang Xueling, of Dalian City, Liaoning Province, was arrested three times and given two two-year terms of forced labor for practicing Falun Gong. She was subjected to various forms of torture while incarcerated. The years of torture and resulting mental distress took a toll on Ms. Chang's health. She died on March 9, 2020, at the age of 55.
While serving time at Dalian Forced Labor Camp in 2001 and 2003, she was handcuffed, given no food and denied the use of the restroom. The guards once tied her up in bed. When she lost consciousness due to the pain, the guards poured water on her. After she came to they opened the window and let the freezing wind blow on her.
Ms. Chang was given another two years' term at Masanjia Forced Labor Camp in 2008. Two inmates monitored her around the clock and beat and verbally abused her at will. She was also forced to make crafts for export, such as artificial flowers and baskets. Because of her refusing to sign a statement to renounce Falun Gong, the guards deprived her of family visitations.
To punish her for shouting "Falun Dafa is good," the guards cuffed one of her hands to the top rail of a bunk bed and another hand to the lower rail. One guard stepped on her hand on the lower end and another pulled her hair and pinched her arm. Her hands lost feeling after two hours of this torture. Much of her hair was pulled out by the guards.
Torture reenactment: extreme stretching
Woman in Her 70s Dies after Harassment
The authorities in Yingtan City, Jiangxi Province harassed and arrested local Falun Gong practitioners on a large scale around mid-March 2020.
It was reported that the police had monitored the practitioners for months before arresting them. In particular, the authorities installed monitoring devices on the 5G network on the practitioners' doors. As soon as the practitioners went out, the staff of the residential committee would be notified. Such surveillance technology has been used in several cities in Jiangxi Province, including Yingtan, Nanchang and Jiujiang.
Ms. Tang Xiaobao, in her 70s, passed away in early April, after being harassed by the authorities. More details about her death remain to be investigated.
While her husband was serving a 12-year prison term, Ms. Zhou Xiuzhen was arrested and sentenced herself for trying to rescue him. She recently passed away as a result of physical abuse while imprisoned and of subsequent police harassment.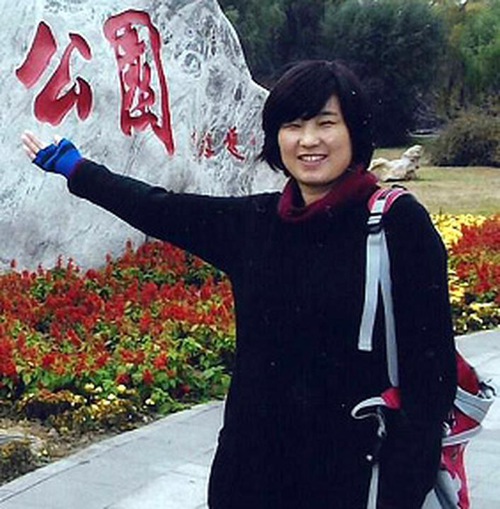 Ms. Zhou Xiuzhen
Ms. Zhou's husband, Mr. Bian Lichao, was a middle school teacher in Tangshan City, Hebei Province. He was arrested on February 25, 2012, and later sentenced to a 12-year prison term for practicing Falun Gong. Only three months into his term at Shijiazhuang Prison, he became emaciated and developed high blood pressure. He also suffered a heart problem that the doctor said could result in his death at any time.
Deeply worried about his condition, Ms. Zhou and their daughter, Ms. Bian Xiaohui, frequented the local police station and many government agencies to seek justice for him, only to be arrested and sentenced to 4 and 3.5 years respectively in prison themselves.
Ms. Zhou suffered ascites caused by a liver condition as a result of the abuses at Hebei Women's Prison. After she was released on medical parole, she stayed at her sister's home in Langfang City, about 100 miles from Tangshan. The police followed her to Langfang and never stopped harassing her. Living with tremendous fear and pressure, Ms. Zhou's condition deteriorated further, and she was sent to the hospital for resuscitation several times.
After she later returned to her own home in Tangshan, the police kept harassing her and didn't allow her to seek medical treatment at better hospitals in Beijing.
Meanwhile, her daughter was also constantly harassed by the authorities, even after she moved to Linfen City, Shanxi Province, about 550 miles from Tangshan, after she got married. The police located her in Linfen and forced her landlord to terminate her lease.
The continued persecution of the family left Ms. Zhou in constant distress. She never recovered and passed away on April 19, 2020.
Beijing Woman Dies After Years on the Run and Harassment
Ms. Gao Yan and her husband, Mr. Yang Yuliang, residents of Beijing, were forced to live away from home between 2001 and 2011 to avoid being arrested for practicing Falun Gong.
Their daughter, who was only five years old, was raised by the couple's parents in their late 60s. As they were on the police's blacklist and their IDs were flagged, it was very difficult for them to find jobs to support themselves or rent a place to live. For a period of time, they were forced to make a living by picking up garbage.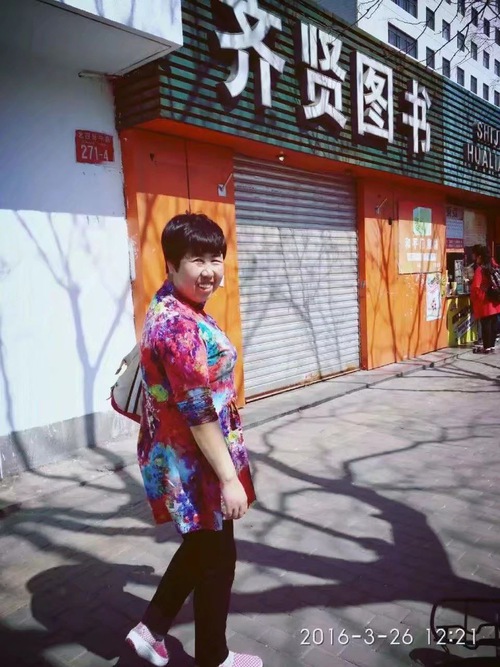 Ms. Gao Yan
Only two days after they returned home in May 2011, after spending ten years on the run, they were reported and arrested. The police soon handed down two years of forced labor to both of them.
Mr. Yang was detained at Xin'an Forced Labor Camp and Ms. Gao was incarcerated at Hohhot Women's Forced Labor Camp in Inner Mongolia. Both of them were subjected to barbaric torture and brainwashing aimed at forcing them to give up Falun Gong. Mr. Yang suffered multiple organ failure and Ms. Gao developed persistent high blood pressure and an endocrine disorder.
Ms. Gao's health remained weak and she never fully recovered after being released in 2013. Yet the police still harassed them constantly every year. Every time when the police came, Ms. Gao was terrified. The couple and their daughter lived in fear. 
Around 4 a.m. on April 17, 2020, Ms. Gao had a stroke and remained in a coma while being resuscitated in the hospital. She passed away around 8 p.m. on April 22. She was 49.
Only two weeks before Ms. Gao's death, Mr. Yang's father had also passed away on April 7.
While still mourning the passing of his wife and father, Mr. Yang was arrested on April 27, 2020. His 24-year-old daughter, Ms. Yang Dandan, was also taken away, leaving Mr. Yang's 84-year-old mother at home alone.
Cancer-stricken Man Dies Two Days After Being Harassed by Authorities
Mr. Liu Fating, a farmer in Xiao County, Anhui Province, passed away on May 2, 2020, two days after the local authorities harassed him for practicing Falun Gong.
Mr. Liu was released in January 2019 after serving a 3.5-year term. His health was totally ruined and he often coughed up blood upon returning home and was soon found to have lung cancer.
Mr. Liu stayed in the hospital and received chemotherapy for a few months. After he returned home, agents from Xiao County 610 Office, an extralegal agency created specifically to persecute Falun Gong, harassed him and attempted to force him to renounce his faith. His condition worsened in the next few months due to the mental pressure.
After the coronavirus broke out and his village was locked down, he wasn't allowed to go to the hospital to receive treatment. After the lockdown was lifted months later and he went back to the hospital, the 610 Office ordered village officials to harass his family.
On April 30, 2020, Chen Zhimin, the head of Xiao County 610 Office, led a few officials to harass Mr. Liu again, despite the fact that he was already in and out of a coma and on the verge of death. They intimidated the family and took his cellphone to check whether he had contacted any Falun Gong practitioners recently.
Mr. Liu passed away two days later, around 7:40 p.m. on May 2, 2020. He was 74.
Jilin Woman Dies After Detention and Frequent Harassment
Ms. Wang Guozhen, of Songyuan City, Jilin Province, developed hypertension and other symptoms while detained for nine months for practicing Falun Gong. The authorities frequently harassed her after her release in January 2016. Her health never recovered and she passed away on May 14, 2020, at age 70.
Ms. Wang was arrested in April 2015. She developed dangerously high blood pressure while being held in the Songyuan City Detention Center. She was treated in the hospital for a month before being transferred back to the detention center. She was denied family visits during that time.
Ms. Wang was tried by Songyuan City Court on September 11, 2015, and sentenced to a three-year prison term, with four years of probation.
After more than nine months of incommunicado detention, Ms. Wang was released in January 2016. She was very weak and had difficulty drinking or eating.
Nonetheless, the authorities continued persecuting her. From time to time, police officers and residential committee staff members harassed her at home. Her entire family was in a state of constant fear and distress.
Ms. Wang's health kept deteriorating and she often fell into a coma. After struggling with poor health for four years, she passed away.
Download the list of deceased practitioners here.
Related report:
Persecution of Falun Gong Claims Another Seventeen Lives in First Quarter of 2020