A thin layer of snow melted as warm sunlight illuminated a New York City park. Colorful Falun Dafa banners swayed in the wind. Practitioners stood together with grateful hearts to take a photo and shout out: "Happy New Year, Dear Master! Falun Dafa is good! Truthfulness, Compassion, Forbearance is good!"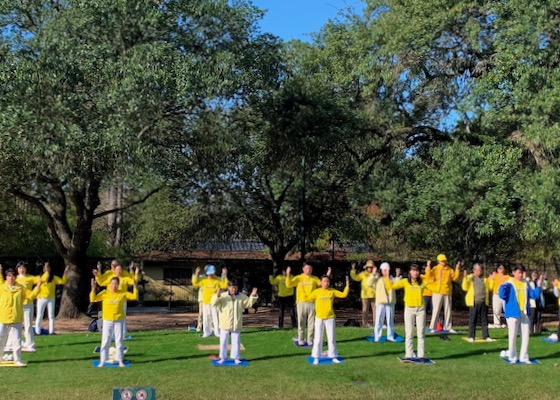 Dafa practitioners in Houston gathered to celebrate the season with group exercises in a public park. During the event, practitioners expressed deep appreciation for Dafa's founder, Master Li Hongzhi. They shared their cultivation experiences and how Falun Dafa helped them become better people.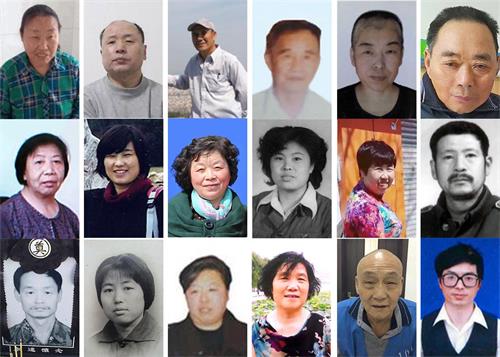 Hundreds of thousands of Falun Gong practitioners have been harassed, arrested, detained, imprisoned, and tortured since the Chinese Communist Party began a nationwide campaign to stamp out the practice over two decades ago. A total of 4,595 deaths have been documented by Minghui as of December 25, 2020. But due to the strict censorship of information in China, the actual number is most likely much higher.
A retired college professor has died after being harassed by community workers and having her retirement benefits withheld, all for refusing to give up her faith.
An article on the organization's website notes that after the persecution of Falun Gong began in 1999, the number of transplant centers in China increased by 300%, and wait time for an organ was much shorter.
Some people in the West may think the danger of communism is too distant and don't take it seriously. In fact, communist ideology has been seeping steadily into the free world over the past few decades.
~ Parades & Other Community Events ~
~ Young Practitioners' Experiences ~
~ Journeys of Cultivation ~
~ Parades & Other Community Events ~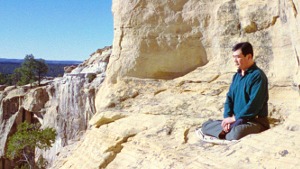 Master Li quietly watching the world from amidst the mountains after leaving New York following July 20th, 1999. (Published January 19, 2000)