Hebei Woman Hospitalized after Nearly Three Months on Hunger Strike Following Arrest for Her Faith
March 30, 2019 | By a Minghui correspondent in Hebei Province, China
(Minghui.org) A Baoding City, Hebei Province, woman is in serious condition after nearly three months on a hunger strike to protest her latest arrest for her faith in Falun Gong.
Falun Gong, also known as Falun Dafa, is a mind-body discipline that has been persecuted by the communist regime since 1999.
Ms. Kong Hongyun, 47, was arrested on January 2, 2019, for practicing Falun Gong. She went on a hunger strike to protest the arbitrary detention and her health quickly declined.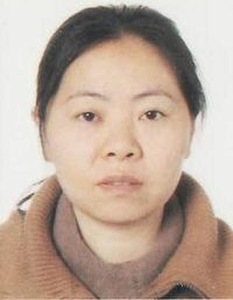 Ms. Kong Hongyun
The Baoding City Procuratorate called Ms. Kong's lawyer on March 11, 2019, and told him to appear as soon as possible to do the paperwork for Ms. Kong's medical parole.
When the lawyer showed up at the procuratorate the next day with Ms. Kong's 80-year-old mother, prosecutor Wang Yan told him that things had changed and that he wasn't in a position to grant Ms. Kong a parole, as he didn't have the authority to make a decision in her case. He directed the lawyer to the police for more updated information about her.
The lawyer went to Baoding Detention Center, only to find that Ms. Kong had been hospitalized. Neither he nor anyone in her family has been allowed to visit her in the hospital.
Single Mother Twice Imprisoned
Ms. Kong began to practice Falun Gong in 2007. She was first arrested and and sentenced to three years in prison for her faith in 2008. Her daughter was still in elementary school at the time.
Ms. Kong was sentenced to four years in prison when she was arrested again in 2013. Her latest arrest took place barely two years after she was released from prison.
Coming from a divorced family and having her mother repeatedly targeted for her faith, Ms. Kong's daughter had a difficult childhood. Now in college, she works part time to cover her own college and living expenses. When she went to the police station to demand her mother's release, the officers humiliated and intimidated her.
Related reports:
Daughter Faces Third Trial; Elderly Mother Appeals for Her Release
Authorities Refuse to Release Falun Gong Practitioner Despite Three Failed Trial Attempts
Lack of Evidence Postpones Medical Worker's Trial Three Times
Prosecutor Unable to Disprove Defense Arguments, Lawyer Requests Client's Release
Lawyer Demands Ms. Kong Hongyun's Release
Family Suspects Disoriented Practitioner Was Drugged After Fifth Arrest
Baoding Court Tries But Fails to Frame Ms. Kong Hongyun
Ms. Kong Hongyun from Baoding, Hebei Province Arrested Again
Ms. Kong Hongyun from Hebei Province, Baoding City Arrested; Her Family Requests Her Release