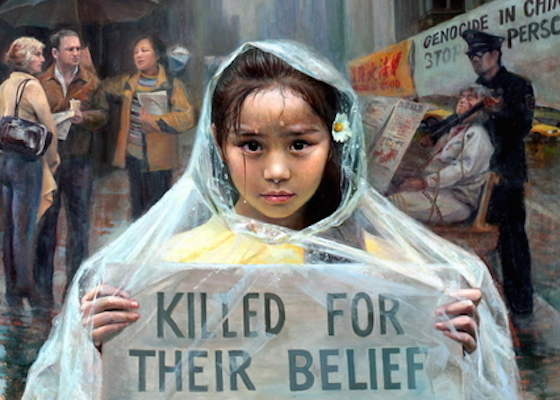 The persecution of Falun Gong has claimed another life – this time a veteran and paralegal in Jiangsu Province. The passing of Mr. Zhong Chongbin dealt yet another blow to his teenage son, who in his short life has witnessed the repeated arrests of his parents and aunt for their faith. While his mother was released earlier to take care of his father's funeral, his aunt remains imprisoned.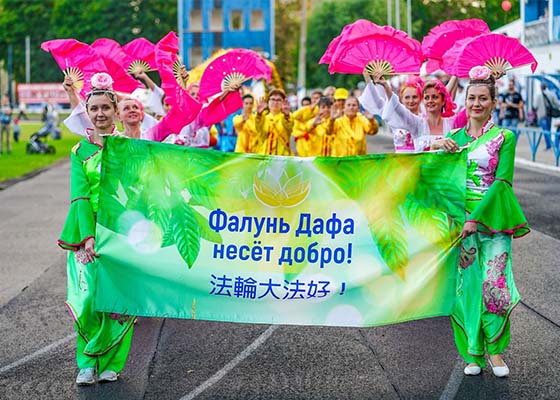 Falun Dafa practitioners participated in a two-day event with a parade, exercise demonstrations, and a performance by the waist-drum troupe and dragon dancers. Many commented on how calm and peaceful the practitioners were when demonstrating the exercises and how the exercise music brought them serenity. One woman said, "I have been waiting for something like this my entire life."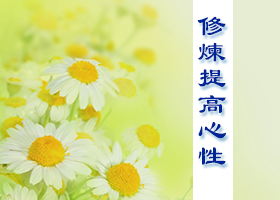 A practitioner in China developed sepsis after spraining her ankle and had to have her lower left leg amputated. This traumatic event made her realize that her lack of diligence in cultivation had been exploited. With fellow practitioners' help, she gradually learned how to truly cultivate herself. She reminds everyone that cultivation is most serious and that practitioners must be diligent.
A 47-year-old man was twice sentenced to prison for refusing to renounce Falun Gong. He was also forced to go from place to place for years to avoid further arrest. The unrelenting persecution took a toll on his health. His brain scan looked like that of a 70-year-old man. He died five years after his second prison sentence.
Falun Gong practitioners set up a booth to teach the exercises at a health expo in Denmark. "I can feel the energy," said one participant.
A taxi driver shares how he advises his passengers according to the Falun Dafa principles. In one instance, he even talked a passenger out of committing murder.
~ Podcasts ~
~ Journeys of Cultivation ~
~ Improving Oneself ~
~ Health Benefits ~
~ People in China Awaken to the Truth ~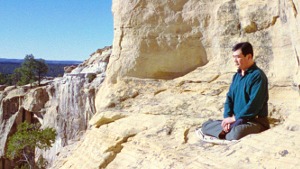 Master Li quietly watching the world from amidst the mountains after leaving New York following July 20th, 1999. (Published January 19, 2000)