Sun Yat-sen Memorial Hall is a must-see destination in Taipei for tourists from mainland China. To help them learn about Falun Gong and clarify the hate propaganda from the Communist Party that these tourists encounter in China, practitioners talk with tourists there every day. Many tour guides have recognized the goodness of the practice and often direct their groups to visit the Falun Gong displays.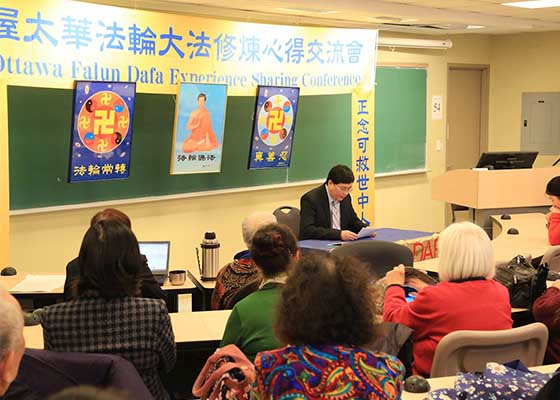 At the recent experience-sharing conference in Ottawa, eight practitioners presented speeches on their progress in cultivating and breaking through many of their old notions and attachments. "Digging out hidden attachments is key to genuinely cultivating," said one presenter.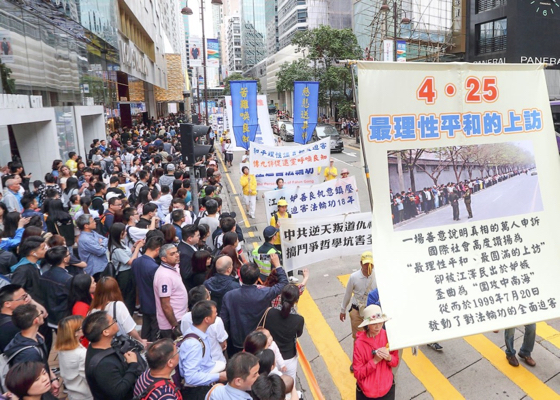 April 25 marks the 19th anniversary since Falun Gong practitioners peacefully appealed in Beijing in 1999. To commemorate this historic event and oppose the 19-year-long persecution, practitioners in Hong Kong held a rally and march. Many speakers, including Hong Kong elected officials, spoke in support of practitioners' efforts to uphold human rights and end the persecution.
An innocent Falun Gong practitioner is denied her right to a fair trial and competent legal defense time and again by various Chinese government agencies.
Practitioner Mr. Chen was arrested last year for practicing Falun Gong and sentenced to three years in prison. He was tortured in prison and denied medical care, all because he refused to renounce Falun Gong.
As a matter of course, court-appointed defense lawyers are expected to plead guilty for their Falun Gong clients. However, in the case of Ms. Wang Jiafang, even her court-appointed lawyer agrees that no Chinese law criminalizes belief in Falun Gong.
~ Accounts of Persecution ~
~ Clarifying the Truth ~
~ Journeys of Cultivation ~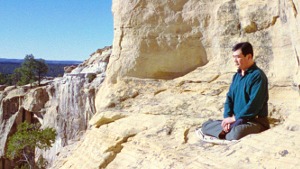 Master Li quietly watching the world from amidst the mountains after leaving New York following July 20th, 1999. (Published January 19, 2000)