Falun Dafa practitioners in Vancouver held a signature drive in front of the Vancouver Art Gallery calling on the Chinese government to release Sun Xi, a Canadian citizen and a businesswoman who was jailed in China for her belief in Falun Dafa. Despite the rain, over a thousand signatures were collected within three hours.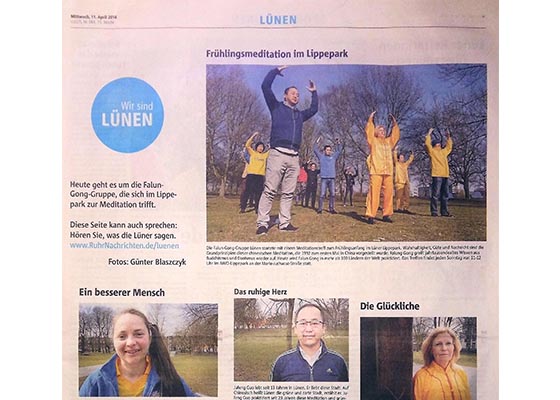 The newspaper Lunen highlighted a group of Falun Gong practitioners who meditate together in a park every week in the city of Ruhr. When interviewed, five of the practitioners described how they became calmer and more considerate of others through the practice, as well as how their health improved. "Falun Gong benefits me and others," a court employee reflected.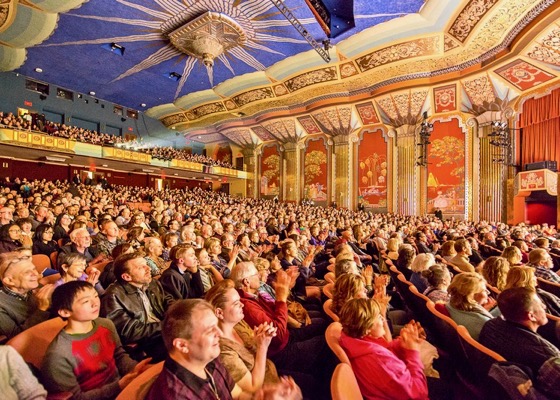 Shen Yun Performing Arts recently performed over thirty shows in seven cities across Europe and North America. Grace Hu, the mayor of Cerritos California, commented, "The show is really exceptional, and this is the best way to share our Chinese culture with the world… The music and the dancers synchronize perfectly—it's a perfect performance… Today's show has made us, the Chinese people, proud."
The stories of two successful engineers in China who gained health and spiritual well-being from practicing Falun Gong.
Two law-abiding middle-aged women who have experienced ongoing persecution for their belief face three-and-a-half-year prison sentences.
A teacher in a remote rural area helps colleagues, students, and the local town officials understand what Falun Dafa truly is. After initial misunderstanding and skepticism, they now fully support the practice.
~ Accounts of Persecution ~
~ Journeys of Cultivation ~
~ Improving Oneself ~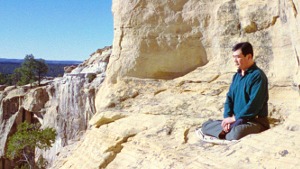 Master Li quietly watching the world from amidst the mountains after leaving New York following July 20th, 1999. (Published January 19, 2000)