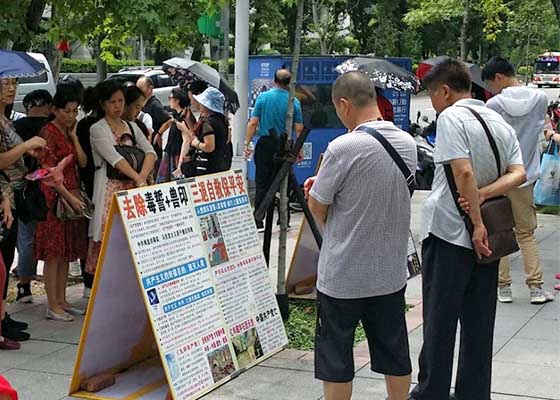 With mild weather and less rainfall, October is one of the best times to visit Taipei, especially for tourists from mainland China. "If anyone wants to stay around and quit the communist party organizations, please talk with Falun Gong practitioners and ask them for help," said one of the tour guides as he led a large tour group in front of the Sun Yat-sen Memorial Hall.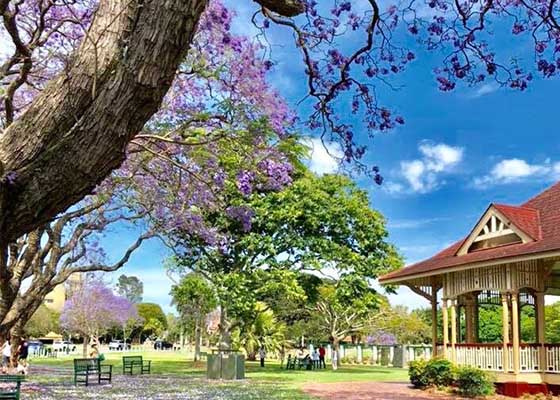 A group of about 20 to 30 Falun Gong practitioners meet under a large tree near the pagoda at New Farm Park every Sunday morning to do the Falun Gong exercises together.As they exercise, many passersby are drawn by their soothing music and tranquil movements.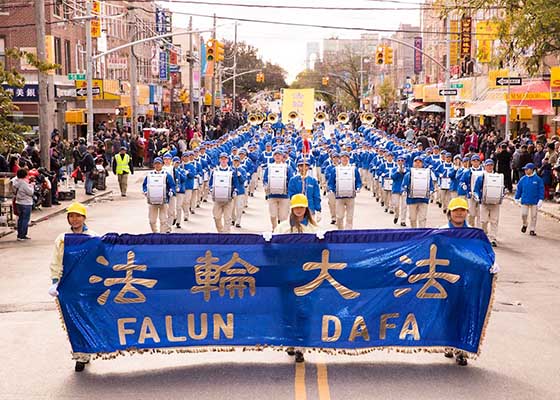 A Falun Gong march in Brooklyn last Sunday demonstrated the peace of this ancient mind/body practice for the residents of the third largest Chinese community in New York. Over 400 Chinese chose to quit the Communist Party and its affiliated organizations after learning about the Party's brutality against Falun Gong and other groups.
The Falun Dafa group was invited once again to perform at the Granny Smith Festival, the largest street festival in Sydney, attracting more than 80,000 spectators.
A veteran practitioner from Taiwan looks back at her journey of overcoming family resistance and her own attachments to take a lead role locally for clarifying the truth.
A college student shares her story and realization that being diligent is a requirement for improvement, no matter one's age.
~ Experience Sharing Conferences ~
~ Improving Oneself ~
~ Accounts of Persecution ~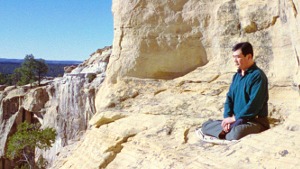 Master Li quietly watching the world from amidst the mountains after leaving New York following July 20th, 1999. (Published January 19, 2000)