(Clearwisdom.net) On June 22, 2005, in response to the recent exposure of a large Chinese spy network in Canada and extensive monitoring and harassment of practitioners, Edmonton practitioners held a press conference at city hall to recount practitioners' personal experiences. Meanwhile, practitioners also informed the public about the recent death of Shenyang practitioner Gao Rongrong. While strongly condemning the murder, practitioners also called upon the Canadian public to take concrete actions to stop the persecution.
(Clearwisdom.net) Upon hearing the shocking news that practitioner Gao Rongrong was persecuted to death on June 16, on the evening of June 21, several hundred practitioners in the greater New York area rallied in front of the Chinese Consulate to condemn the Chinese Communist Party (CCP) for murdering Ms. Gao. The practitioners demanded the immediate punishment of the murderers.
(Clearwisdom.net) People around the world have strongly condemned Gao Rongrong's murder. Ms. Gao's face was disfigured by guards after 7 hours of being shocked with electric batons in May 2004. Ms. Gao was arrested and detained again in March 2005 for further torture, and she died on June 16. At around noon on June 22, San Francisco practitioners rallied in front of the Chinese Consulate to call for the perpetrators, policemen Tang Yubao and Jiang Zhaohua, as well as many others who are responsible for Ms. Gao's death to be brought to justice.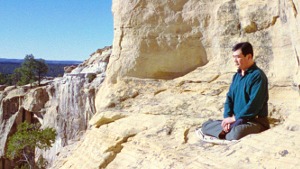 Master Li quietly watching the world from amidst the mountains after leaving New York following July 20th, 1999. (Published January 19, 2000)