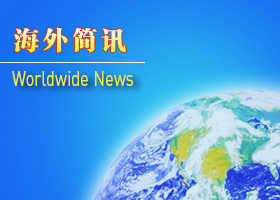 The U.S. Assistant Secretary of State for East Asian and Pacific Affairs said that the U.S. was not asking other countries to choose sides, but to stand up to China's behavior and to protect their own sovereignty and economic interests. From the pandemic to conflicts with neighboring countries, many U.S. officials are aware of aggressive moves on the part of the CCP.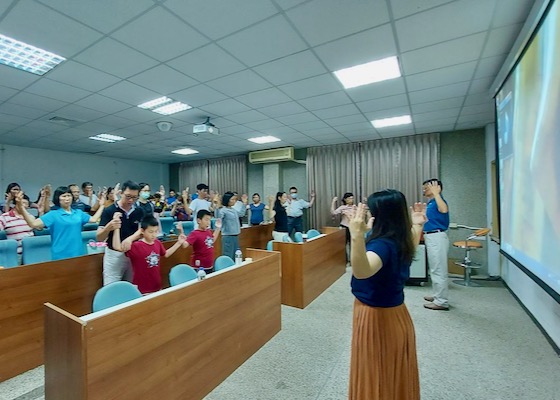 A nine-day Falun Gong seminar was held at Chung Hsing University on September 21-29, sponsored by the Falun Dafa Club at Chung Hsing University. The classroom was filled to capacity with new and veteran Falun Gong practitioners. Some shared their experiences after the seminar. One student commented, "...moral education is more important than learning knowledge and technology."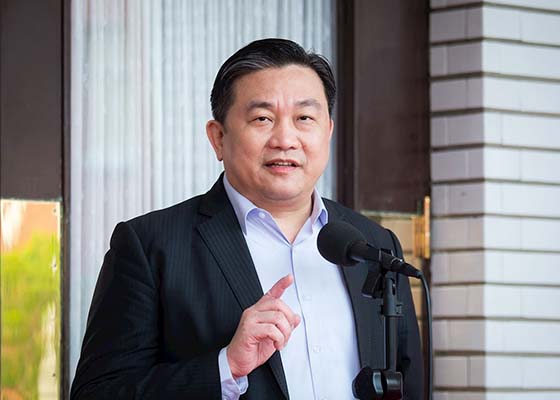 "While people around the world are celebrating the Moon Festival," noted a Taiwanese legislator, "many people in China are still suffering tremendous human rights abuses at the hands of the Chinese Communist Party." She hopes the joint efforts of Falun Dafa practitioners and other human rights advocates can bring about real change in China, so that more families will be able to enjoy peace and happiness.
During the rally, several practitioners described the persecution they were subjected to at the hands of the CCP. They called on the Chinese people to learn the CCP's true nature and renounce the Party for a safe future.
As they gathered to wish Master Li a happy Mid-Autumn Festival, practitioners shared their cultivation experiences and how they have benefited from practicing Falun Dafa.
After a doctor signed the petition, she took more fliers to leave at Hanover Medical School. "I wish you all the best," she said. "I wish you the strength to do what you are doing here. This is very important."
~ Standing Up for Falun Dafa ~
~ Accounts of Persecution ~
~ Perspective ~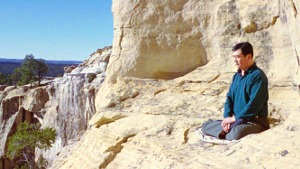 Master Li quietly watching the world from amidst the mountains after leaving New York following July 20th, 1999. (Published January 19, 2000)