Shandong Woman Sentenced to Three Years While Husband Still Imprisoned
January 19, 2019 | By a Minghui correspondent in Shandong Province, China
(Minghui.org) While her husband is still serving a seven-year term for not renouncing his faith in Falun Gong, a Shandong woman was also sentenced to prison for putting up self-adhesive posters about Falun Gong.
Falun Gong, also known as Falun Dafa, is a mind-body discipline persecuted by the communist regime since 1999. With strict information censorship, practitioners in China turned to grassroots efforts to raise awareness about the persecution. Many are met with arrests after being discovered by the authorities.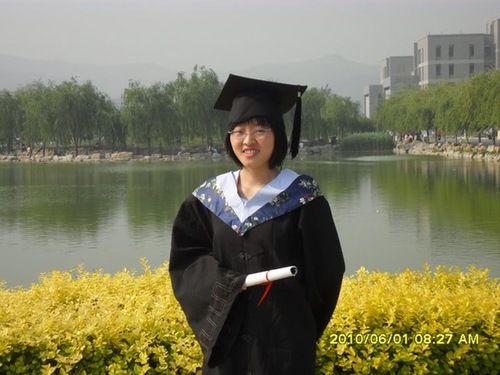 Ms. Zhan Yucai
Ms. Zhan Yucai, 32, received a three-year verdict by Lixia District Court in Ji'nan City on December 18, 2018. The same court had sentenced her to four years in prison in August 2014 for refusing to renounce Falun Gong. She appealed the latest prison sentence on December 24.
Ms. Zhan's sentence came seven months after she was arrested on her way to put up posters about Falun Gong on May 12, 2018. The police had been secretly monitoring her since January 2018 after seeing her on surveillance video for putting up Falun Gong banners at the entrance of Shandong Province Prison, where her husband Mr. Du Zezhou is imprisoned.
Mr. Du was sentenced to seven years in January 2015 while Ms. Zhan was serving her first term at Shandong Women's Prison, where the guards didn't allow her to sleep for three days in an attempt to force her to renounce Falun Gong.
Prior to her two prison terms, Ms. Zhan was detained for 15 days at a brainwashing center in August 2012, also for posting banners about Falun Gong.
Related report:
Shandong Woman Arrested for Her Faith After Prior Imprisonment
Graduate Student Ms. Zhan Yucai Incarcerated for Promoting Traditional Chinese Culture