Rocket Technology Engineer to Face Trial for His Faith in Falun Gong
August 07, 2018 | By a Minghui correspondent in Beijing
(Minghui.org) A rocket technology engineer in Beijing is facing trial for his faith following his arrest nine months ago.
Dr. Wang Liangqing, in his 50s, was asked to have a talk with his manager on October 15, 2017. As soon as he stepped into the manager's office, he was arrested by police officers waiting inside and taken to the Changping District Detention Center.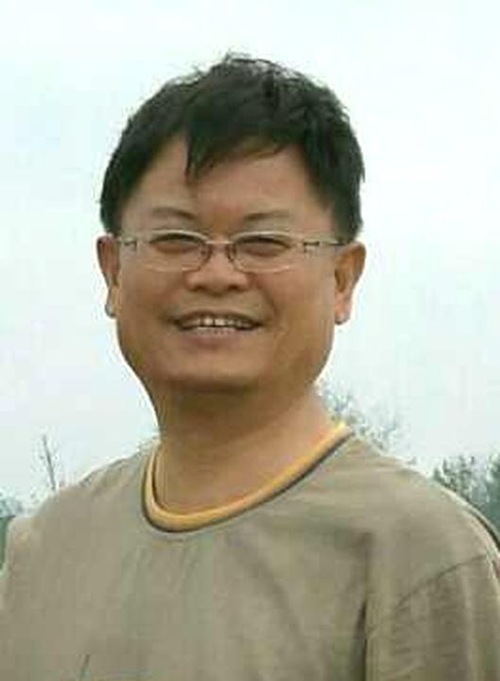 Dr. Wang Liangqing
Dr. Wang was targeted because he refused to renounce Falun Gong, a spiritual discipline being persecuted by the Chinese communist regime.
Though the Beijing No. 1 Procuratorate approved Dr. Wang's arrest in November 2017, it twice returned his case to the police, on February 10 and April 20, 2018, respectively.
Dr. Wang's lawyer visited him at the detention center on February 12. He told the lawyer that he broke no law by exercising his constitutional right to freedom of belief. The lawyer proceeded to file a request with prosecutor Wang Xuepeng (no relation to Dr. Wang) to have the case dropped on March 30 and again on April 20.
Nevertheless, the local police managed to persuade the procuratorate to take the case. Prosecutor Wang filed an indictment against Dr. Wang and forwarded the case to the Changping District Court in June 2018. Judge Shuang Yu'e has been assigned to the case.
This is not the first time that Dr. Wang has been persecuted for his faith. He credits Falun Gong for returning him to health and improving his intellect.
Dr. Wang was arrested three times between August 1999 and May 2000 for protesting at Tiananmen Square in Beijing for the right to practice Falun Gong. In July 2000, he was given one and a half years of forced labor. Five months later, he was fired by his workplace, the China Academy of Launch Vehicle Technology.
Dr. Wang was repeatedly beaten, forced to do hard labor and subjected to relentless brainwashing during his detention.
He returned to school to pursue his Ph.D. degree after he was released. After he graduated, his previous employer offered him a job on the condition that he write statements renouncing Falun Gong. Dr. Wang rejected the offer and found another job at SANY, a heavy machinery research institute in Beijing, where he worked for years prior to his latest arrest.
Related Reports:
Former Rocket Technology Engineer Files Lawsuit Against Former Chinese Leader Jiang Zemin
Beijing Rocket Technology Engineer Arrested for His Faith in Falun Gong