Beijing Rocket Technology Engineer Arrested for His Faith in Falun Gong
January 11, 2018 | By a Minghui correspondent in Beijing, China
(Minghui.org) Dr. Wang Liangqing, a rocket technology engineer, was arrested at his workplace on October 15, 2017. He was detained at Changping District Detention Center. The Beijing No.1 Procuratorate approved his arrest in November 2017. The authorities didn't provide any explanation for the sudden arrest.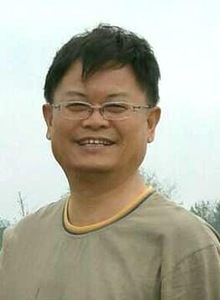 Dr. Wang Liangqing
Dr. Wang's arrest was a shock to his wife. While demanding his release at the police station, she suffered from a sudden blood pressure spike and a subsequent stroke. While her daughter was studying in college out of town, she was left alone without anyone to take care of her.
Dr. Wang started to practice Falun Gong in 1995 and experienced rapid improvement of his health, as well as a better memory and sharper mind. He once published four research articles in one year.
After the Communist regime launched the persecution of Falun Gong in 1999, Dr. Wang was subjected to repeated arrests and sentencing.
Between August 1999 to May 2000, he was arrested three times for protesting at Tiananmen Square in Beijing for the right to practice Falun Gong. In July 2000, he was given a 1.5-year sentence at Tuanhe Forced Labor Camp. During that time, he was fired by his workplace, the China Academy of Launch Vehicle Technology.
Dr. Wang was repeatedly beaten, forced to do hard labor and subjected to relentless brainwashing during his detention.
He returned to school to pursue his PhD degree after he was released. After he graduated, his previous employer gave him a job offer, on the condition that he wrote statements renouncing Falun Gong. Dr. Wang rejected the offer and found another job at a heavy machinery research institute in Beijing and has been working there since.
Related report:Former Rocket Technology Engineer Files Lawsuit Against Former Chinese Leader Jiang Zemin
Perpetrators contact information:
Officer Chen in Nankou Police Station: +86-010-69771265Changping District Detention Center: +86-010-89798349, +86-010-80193803Su Dawei (苏大伟), head of Domestic Security Division in Changping District: +86-13901158592 Qi Bingrui (齐炳瑞): head of 610 Office in Changping District: +86-13701083776