Three Guangdong Residents Fight Wrongful Convictions by Same Court
August 13, 2018 | By a Minghui correspondent in Guangdong Province, China
(Minghui.org) Three residents in Maoming City, Guangdong Province, were sentenced to prison by Maonan District Court over the course of seven months. Two of them have had their appeals rejected and are in the process of filing motions to reconsider their cases. The third resident is still appealing his case.
Ms. Cao Junyi, Mr. Zhu Shixiong, and Mr. Liang Yuansheng were targeted for practicing Falun Gong, a spiritual and meditation practice based on the principles of Truthfulness-Compassion-Forbearance. Even though no law in China criminalizes Falun Gong, the Chinese communist regime has been persecuting the group since July 1999 out of fear of its growing popularity.
Ms. Cao was arrested for tearing down a propaganda poster defaming Falun Gong on July 6, 2017. Mr. Liang was arrested on September 19, 2017, before the 19th Congress of the Chinese Communist Party, and Mr. Zhu was arrested the next day for seeking Mr. Liang's release at the local police station.
Ms. Cao was sentenced to 2 years in prison in January 2018 and had her appeal turned down by Maoming City Intermediate Court five months later. Mr. Zhu received 1.5 years in February 2018 and saw his appeal rejected by the same appeals court in July. Ms. Cao and Mr. Zhu hired the same lawyer to file motions to reconsider their cases.
Mr. Liang appeared in court on May 29, 2018, and was sentenced on July 23 to 21 months in prison. His lawyer met with him on July 30 and submitted an appeal on his behalf hours later.
Mr. Liang and Mr. Zhu are being held at Maoming City First Detention Center, while Ms. Cao was taken to Guangdong Province Women's Prison on July 18.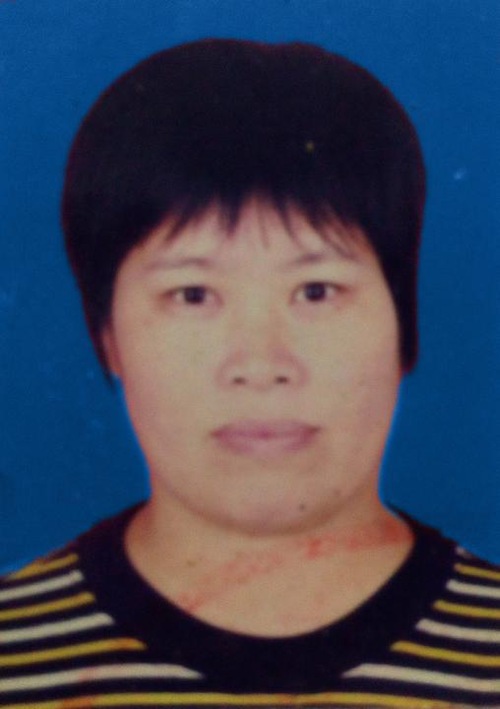 Ms. Cao Junyi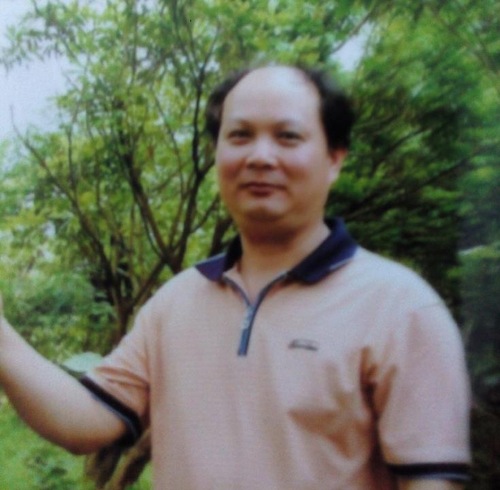 Mr. Zhu Shixiong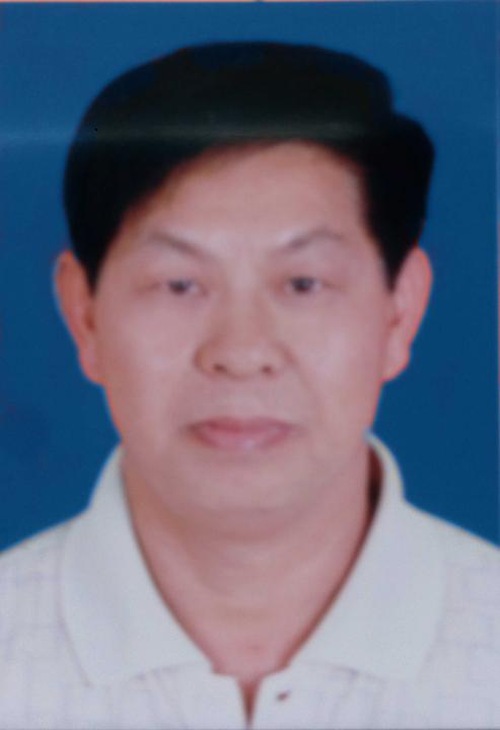 Mr. Liang Yuansheng
Lawyer Met with Obstacles In Quest to Review Clients' Case Files
Ms. Cao, 56, faced Judge Zhou Wenhui on the morning of January 11, 2018, while Mr. Zhu was tried by Judge Tan Wei in the afternoon. The two practitioners' lawyers were constantly interrupted while making defense arguments.
Judge Zhou announced Ms. Cao's sentence five days after her court hearing, while Judge Tan sentenced Mr. Zhu on February 6. Both practitioners appealed their sentences.
Maoming City Intermediate Court held a hearing for Ms. Cao's appeal on June 6 and ruled to uphold her sentence. Mr. Zhu had his hearing by the same appeals court on July 23 and also saw his appeal turned down. The two practitioners proceeded to hire the same lawyer on July 23 to help them file motions to reconsider their cases.
The lawyer went to the prison on July 26 to obtain Ms. Cao's signatures on legal paperwork, but guards denied his visit and claimed that Ms. Cao refused to file the motion. Her family questioned whether that was her real intention and asked the lawyer to continue his efforts to file a motion for her.
The lawyer visited Mr. Zhu at the detention center on the morning of July 30. He learned that Mr. Zhu had lost teeth, couldn't eat well, and was emaciated. His family worried about his health.
The lawyer stopped by Maonan District Court at 2:45 p.m. on July 30, but met with obstacles when he tried to review Ms. Cao's and Mr. Zhu's case files.
The director of the case file office, a woman in her 40s, said she needed her supervisor's approval before allowing the lawyer to review his clients' files. She made the lawyer wait while she waited for her supervisor, who was in a meeting, to get back to her. Forty minutes passed, and the supervisor still didn't call her back. The lawyer protested that by law he should have been allowed to review cases without any approvals. The director responded that he needed signatures from his clients' judges.
The lawyer secured signatures from judges Tan and Zhou, who had sentenced his clients to prison, but the woman claimed that the lawyer still needed further approval from officials at Maoming City Intermediate Court.
The lawyer countered that no law requires lawyers to secure appeals courts' approval to review cases at trial courts. Only then was he allowed to review Ms. Cao's and Mr. Zhu's cases.
It was 5 p.m. by the time the lawyer finished making photocopies of the documents given to him for review. He then realized that an important file was missing. When he asked for the document, the director demanded that he obtain a signature from the court president. The lawyer ran to the president's office and secured the signature. It was 5:15 p.m. when he was done photocopying the document he needed.
Related reports:Guangdong Woman Appeals Guilty VerdictDefense Lawyers Make Final Push as Appeals Court Considers Issuing Ruling Without Holding a HearingFive Falun Gong Practitioners Still Detained in Maoming City, Guangdong ProvinceFalun Gong Practitioners Illegally Arrested in MaomingFour Falun Gong Practitioners Arrested in Guangdong ProvinceGuangdong Army Veteran Detained for His FaithFour Practitioners in Guandong Province Sentenced to Prison