Woman Driven Insane by Year-long Detention
December 03, 2017 | By a Minghui correspondent in Liaoning Province, China
(Minghui.org) A woman in Shenyang City had gone insane by the time she was released from prison on April 14, 2017. Ms. Xing Anmei's family attributes her mental state to the torture and abuse she suffered during her year-long detention.
Ms. Xing was having breakfast with her husband and their two children at a local diner on April 14, 2016, when police showed up and seized her entire family. One officer revealed that the family was targeted because they had filed a criminal complaint against former Chinese dictator Jiang Zemin for launching the persecution of Falun Gong that resulted in their past arrests.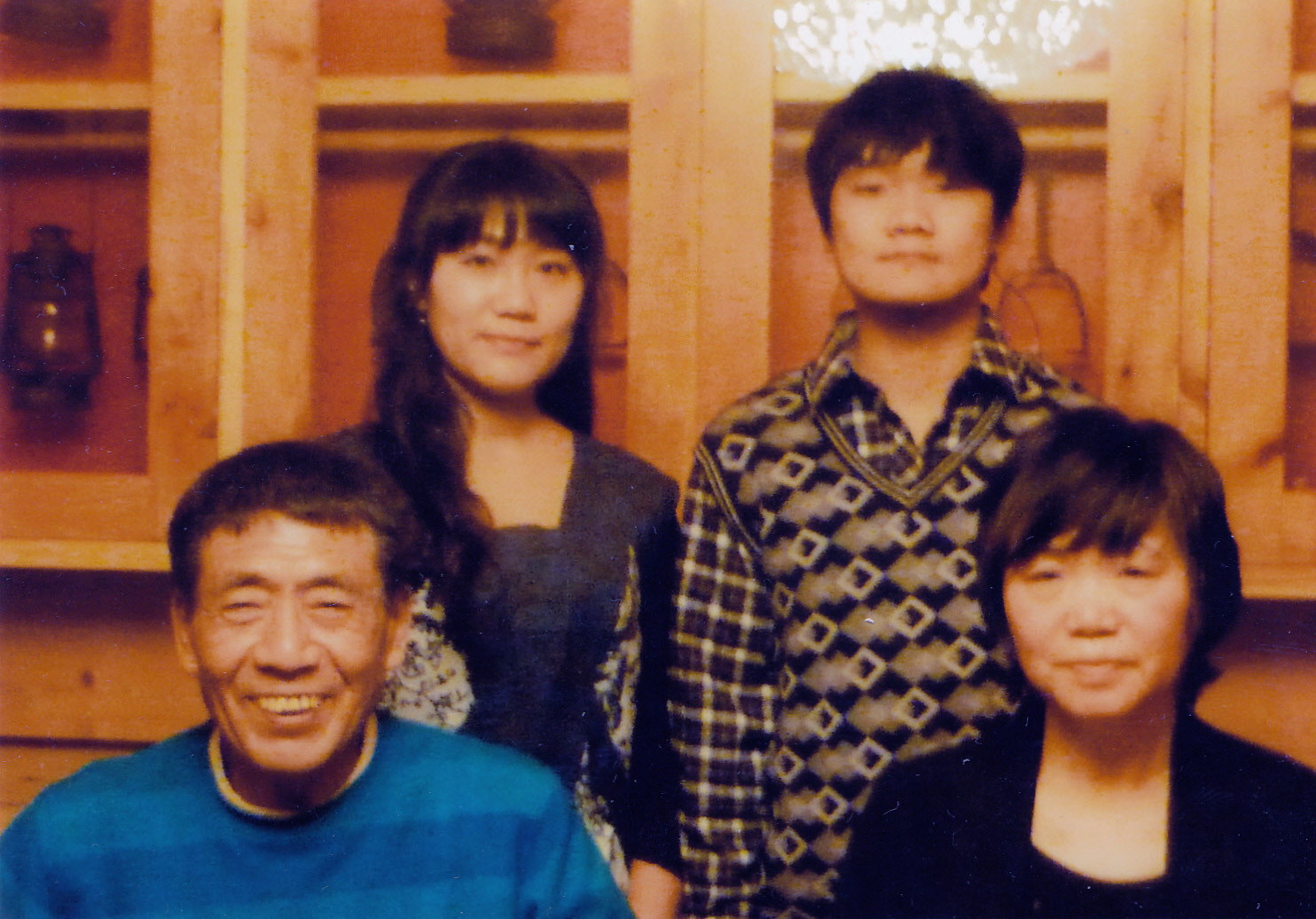 Ms. Xing, her husband, and their two children
Ms. Xing's son, Mr. Sun Yingnan, who does not practice Falun Gong, was released a month later. His sister, Ms. Sun Yingying, who practices Falun Gong with her parents, was granted bail and put under house arrest the same day. The young woman said her brother was limping and appeared dazed after they both returned home. He told her that the police had beaten him. For a period of time, he didn't dare leave home and had trouble functioning.
Ms. Xing told her children when they visited her in Shenyang City Detention Center that she was being tortured on a regular basis. She was once beaten so badly that her teeth were knocked out and that she had trouble swallowing and experienced dizziness, fatigue, heart palpitations, and nausea. Another time, she said, two inmates sat on her legs and two others twisted her arms behind her back, severely injuring her left shoulder and left arm.
Ms. Xing was sentenced to 1 year in prison and fined 5,000 yuan on February 23, 2017. Four days later, her daughter was given one year of probation and fined 2,000 yuan. Her husband, Mr. Sun Dekun, was sentenced to 2.5 years and fined 10,000 yuan.
Ms. Xing was no longer herself when she was released in April 2017. While she struggles to recover, her husband remains in Benxi Prison.
Background
In 1999, Jiang Zemin, as head of the Chinese Communist Party, overrode other Politburo standing committee members and launched the violent suppression of Falun Gong.
The persecution has led to the deaths of many Falun Gong practitioners over the past 18 years. More have been tortured for their belief and even killed for their organs. Jiang Zemin is directly responsible for the inception and continuation of the brutal persecution.
Under his personal direction, the Chinese Communist Party established an extralegal security organization, the "610 Office," on June 10, 1999. The organization overrides police forces and the judicial system in carrying out Jiang's directive regarding Falun Gong: to ruin their reputations, cut off their financial resources, and destroy them physically.
Chinese law allows for citizens to be plaintiffs in criminal cases, and many practitioners are now exercising that right to file criminal complaints against the former dictator.
In its "registration system reform opinions," the Supreme People's Court in China claimed that it would guarantee the registration and processing of all complaints filed. This new policy took effect on May 1, 2015.
Related Reports:
Father and Daughter Sentenced to Prison for Suing Jiang Zemin
Father and Daughter Tried for Suing Jiang Zemin
Family of Four from Shenyang Detained for Suing Jiang Zemin
Shenyang, Liaoning Province: 33 Arrested in First Five Months of 2016 for Resisting Persecution of Falun Gong