Minghui Report: 230 Falun Gong Practitioners Illegally Sentenced between July and August of 2016
September 14, 2016 | By a Minghui correspondent
(Minghui.org) According to information compiled by Minghui.org, 230 Falun Gong practitioners were sentenced to prison by the Chinese Communist Party (CCP)'s court system between July and August, 2016.
Among the 230 practitioners, 28 were sentenced for filing criminal complaints against former CCP head Jiang Zemin, who ordered the brutal persecution of Falun Gong in 1999. The rest of the practitioners were sentenced for making and distributing Falun Gong related materials or talking to people about Falun Gong.
In addition to sentencing the practitioners to prison, the court also fined 18 practitioners a total of 179,000 yuan.
The 230 practitioners come from all walks of life, including tax bureau staff, a teacher, a military veteran, and an engineer. They hail from all across China, covering most provinces and centrally-controlled municipalities. Liaoning Province topped the list, with 31 sentenced, followed by Jilin (20), Shandong (19), Anhui (19) and Heilongjiang (18).

Four of the practitioners sentenced were in their 80s: Mr. Chen Guangwei, 80, was sentenced to 7 years on July 18; Mr. Zhu Jiaxian, 81, was sentenced to 3 years with five years probation on July 29; Mr. Yi Yushan and Mr. Li Shijie, both in their 80s, were sentenced to 18-month prison terms, with two years probation, and fined 2,000 yuan on July 21, 2016.
Mr. Chen Guangwei was tried on August 13, 2014. It took almost two years for the court to deliver its guilty verdict.
28 Practitioners Sentenced for Suing Jiang Zemin
Between July and August, 28 practitioners were sentenced for filing criminal complaints with the Supreme People's Court and Supreme People's Procuratorateagainst Jiang Zemin for launching the persecution of Falun Gong.
Couple Sentenced for Suing Former Chinese Dictator
The longest prison terms were given to Mr. Shi Jianwei and his wife Ms. Xiao Zhu, who were sentenced to 6.5 and 5 years, respectively.
The couple, from Yunnan Province, was arrested on October 16, 2015 for suing Jiang Zemin. They were tried by Xiangyun County Court on June 23, 2016. Only a few of the couple's family members were allowed inside the gallery. Local Falun Gong practitioners who showed up to support the couple were all barred from entering the courthouse.
Both Mr. Shi and Ms. Xiao testified to police brutality during interrogation. Ms. Xiao also testified that the police made threats against the safety of the couple's daughter.
The court delivered the verdict on August 5, 2016.
Couple Sentenced to Prison for Ongoing Efforts to Resist Persecution of Falun Gong
Another married couple, Mr. Shi Mengchang and Ms. Han Shujuan, from Jiansanjiang, Heilongjiang Province, were also sentenced for suing Jiang Zemin.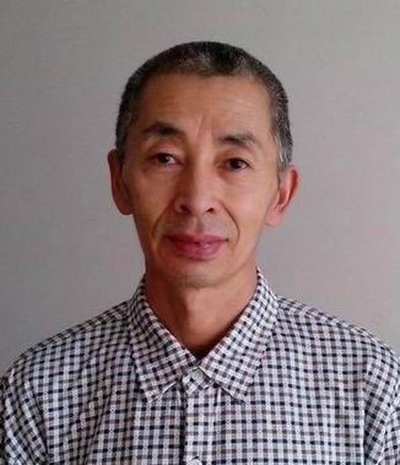 Mr. Shi Mengchang
The couple was arrested on December 24, 2015 for suing Jiang Zemin for the persecution that they and their family members suffered.
Mr. Shi Mengchang had been detained and tortured in the local brainwashing center, and his brother, Mr. Shi Mengwen, was arrested and sentenced in the notable Heilongjiang Human Rights Case for seeking release of practitioners detained in the brainwashing center.
Ms. Han and her husband were tried on June 30 and on July 13, 2016, respectively. The judge from Jiansanjiang Court announced the verdict on August 11. Mr. Shi was given 2.5 years and fined 20,000 yuan; Ms. Han received 2 years with 4 years' probation and was fined 10,000 yuan.
Veteran Sentenced to 3.5 Years for Suing Former Dictator
Mr. Bai He, a Jilin City veteran, was tried without legal representation by Fengman Court for suing Jiang Zemin on June 1, 2016. None of his family members or his lawyer were informed about the trial.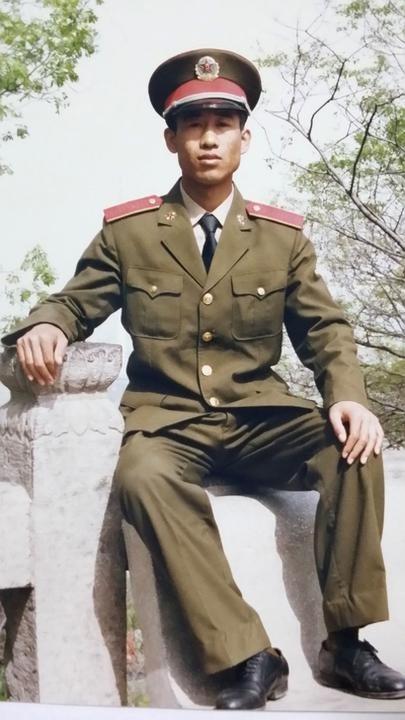 Mr. Bai He
Mr. Bai was given 3.5 years in prison two months later, on August 5. It was not until his lawyer visited him at the detention center on August 12 that he found out about the secret trial and sentencing.
According to the lawyer, the verdict claimed that Mr. Bai was given an open trial, which was in fact held secretly; and that he was sentenced for "spreading propaganda promoting Falun Gong," which referred to his criminal complaint against Jiang Zemin. He was also accused of helping another practitioner by uploading her copy of the lawsuit against Jiang to the Minghui website.
His family and lawyer are now considering an appeal.
Blocking Human Rights Lawyers' Legal Defense
As more human rights lawyers are defending Falun Gong practitioners, the CCP is also stepping up its efforts in blocking the lawyers from representing practitioners or entering not-guilty pleas for their clients.
In Jilin Province, the judicial system has been rejecting the lawyers' representation of the practitioners and also didn't allow them to defend the practitioners during trial.
Judge Refuses to Allow Defense Attorney Use of Computer, Bars Him from Trial
During the trial of Ms. Liang Wende on July 11 in a make-shift courtroom at Naxi Detention Center, the judge barred Ms. Liang's lawyer from using his computer during the trial.
The judge proceeded with a "closed door" trial, with no one else being allowed in the gallery. No verdict has been announced.
Prior to the trial, when the lawyer visited Ms. Liang on June 22, the detention center didn't allow him to talk to Ms. Liang on the connecting phone. A glass partition separated them, and he was unable to hear Ms. Liang.
Judge to Lawyer: I Will Increase Her Sentence If You Enter a Non-guilty Plea
A few days before Ms. Song Guixiang's trial on July 7, 2016, the presiding judge Ma Shuhe from Yuanbao District Court phoned her lawyer and tried to stop him from entering a not-guilty plea for his client, or arguing how the persecution of Falun Gong has no legal basis.
The judge threatened the lawyer, saying that he would increase Ms. Song's sentence and terminate the lawyer's defense if the lawyer did not follow his orders.
Meanwhile, judge Ma also called Ms. Song's husband and told him that he was the only one allowed to attend the trial.
Despite the judge's obstruction, the lawyer defended Ms. Song's innocence during the trial, and Ms. Song's 87-year-old father also attended the trial with his son-in-law on July 7.
Lawyers Fined for Visiting Practitioners, Forced to Write No-representation Statements
At Dalian, Liaoning Province, the Justice Bureau and bar association have banned local lawyers from representing Falun Gong practitioners.
After three lawyers, Wang Lisheng, Lv Nan, and Yang Hua, visited three practitioners at the detention center recently, their law firms were fined 10,000 yuan. The lawyers were forced to write statements promising not to accept Falun Gong cases anymore.
These three practitioners, Sheng Jie, Wang Chuang, and Wang Hong, were arrested on June 28 and their arrests were officially approved on July 20 and July 21.
Guangdong Woman Assaulted when Protesting Judge's Failure to Follow the Law
After a trial of Ms. Yang Fengtao at the Puning City Court in Guangdong Province on July 5, 2016, a court bailiff violently attacked her. She suffered injuries to her right eye, head, neck and wrists.
Ms. Yang asked to be acquitted after the judge ended the trial, as the court bailiffs came to take her away. Several additional court bailiffs then came and pulled her out of the courtroom. One bailiff struck her with a blow which injured her right eye. Another bailiff grabbed her by the hair, handcuffed her and dragged her to the police car.
The first bailiff came up again and hit the back of her neck. She fell into the car door and fainted.
She had a severe headache and pain all over her body after the beating.
610 Office Behind Falun Gong Trials
The trial dates and prison sentences of the practitioners are often set by the 610 Office, an extralegal agency tasked with eradicating Falun Gong and given power to override judicial and law enforcement systems.
610 Office Sets Court Date and Monitors Trial
Mr. Zhu Qiangong, 65, Mr. Liu Qingfu, 66, Ms. Liu Shuhua, in her 50s, and Mr. Gao Yulin, in his 60s, were tried on July 12, 2016 for distributing information about Falun Gong.
The trial date was determined by the local 610 Office, and Daoli Court waited until the day before the trial to notify the practitioners' families, giving them no time to hire legal counsel. The four practitioners were eventually tried without defense lawyers.
Mr. Gao had no family members in attendance, because his family never received the trial notice. The three other families were each allowed only two seats at the trial. Meanwhile, several agents from the 610 Office and Domestic Security Division were in attendance.
Uniformed and plainclothes officers patrolled outside the courthouse, blocking the four practitioners' supporters from attending the trial.
Judge Zhang Jiaming adjourned the trial without issuing a verdict.
Trial Manipulated by 610 Office
Mr. Wang Desheng and his wife Ms. Shan Jining, from Ningxia Province, were tried on August 11, 2016 for their faith in Falun Gong.
Their two attorneys entered not-guilty pleas for them. One lawyer questioned the validity of the evidence, as the witnesses failed to appear and the prosecutor failed to produce the evidence used to charge the couple. Mr. Wang testified that the police tortured him in order to try to extract a confession.
In the middle of the trial, a police officer associated with the 610 Office suddenly approached the bench and conferred with presiding judge Li Zhijun for a few minutes. After he left, Li seemed to be on alert and interrupted Mr. Wang's self-defense.
When it was another lawyer's turn to talk, Judge Li attempted to forbid him from talking. Three bailiffs walked in front of him to try to intimidate him. The lawyer refused to back down.
The lawyer was eventually given three minutes to talk. He emphasized once again that no law has ever banned Falun Gong, and his clients' freedom of belief should be protected.
Before the trial, the head of Ningxia Province 610 Office, Cheng Guoxin, was directing a cameraman to shoot video footage of the court. After the trial, the local media carried slanderous news regarding the trial and attacked Falun Gong.
Related report:Minghui Report: Overview of Persecution of Falun Gong in First Half of 2016 (Part 2 of 2) – 510 Sentenced, 801 to Face Punishment for Their Faith