Minghui Report: 1,054 Cases of Falun Gong Practitioners Targeted for Their Faith Newly Reported in July 2016
August 29, 2016 | By a Minghui correspondent
(Minghui.org) A total of 1,054 cases of Chinese citizens targeted for their faith have been newly reported to Minghui.org in July 2016.
In all, 883 were arrested and 171 harassed by authorities because they refuse to renounce Falun Gong, a spiritual discipline being persecuted by the Chinese communist regime.
Most of the 1,054 newly reported cases took place in July 2016, but some took place as early as June 2014. Due to the regime's information blockade, the persecution of Falun Gong practitioners in China cannot always be reported in a timely manner.
Direct Triggers of Arrests or Harassment
Most of the cases concern Falun Gong practitioners who were reported to police for producing or distributing information, or talking to people about Falun Gong. A 90-year-old man, the oldest among the 1,054 practitioners, was harassed at home after the police discovered that he was involved in making Falun Gong informational materials.
Still others were met with arrests or harassment because they had been on the authorities' blacklist of practitioners who refuse to renounce Falun Gong.
A small portion of practitioners were targeted because they filed lawsuits against former Chinese leader Jiang Zemin for initiating the persecution of Falun Gong. A total of 45 (out of 883) practitioners were arrested and 38 (out of 171) were harassed after the police became aware of their lawsuits. A woman even had her passport canceled because of filing a criminal complaint against Jiang.
1 Dies, 58 Face Indictments, Many More Have Valuables Confiscated
Among the 883 arrested, one practitioner died within 9 days of his arrest. Additionally, 58 have seen their arrests formally approved and are facing indictment.
About one-fifth of the 1,054 practitioners also had their homes ransacked and valuables taken. In particular, the police confiscated a total of 318,740 yuan in cash from 30 practitioners.
Liaoning Man Dies 9 Days after Arrest for His Faith, Family Suspects Foul Play
One of the newly reported cases concerns a Liaoning Province resident who died shortly after his arrest. Mr. Jiang Deting was seized from his home on June 28 of this year. His family was shocked to see him in critical condition when they were asked to pick him up on July 7.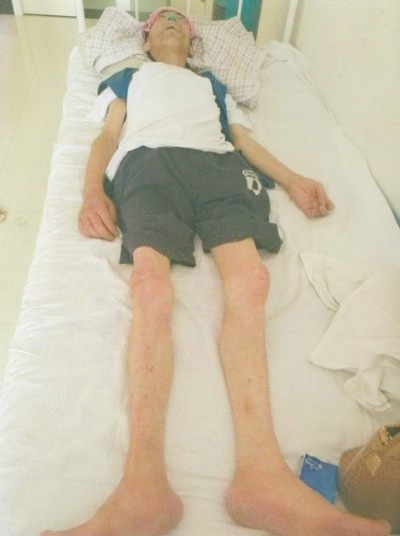 Mr. Jiang Deting after he was detained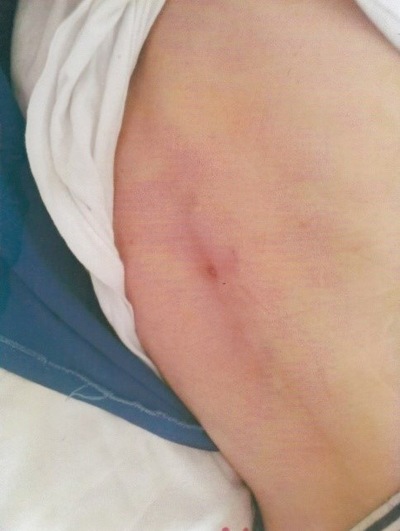 There was an unexplained wound on Mr. Jiang Deting's back, incurred when he was in detention
Mr. Jiang passed away hours after he was released on bail that day. His family suspects that he suffered severe internal injuries due to torture.
Practitioners Across China Targeted
The 883 arrests were spread across 26 provinces and centrally controlled municipalities. Liaoning Province tops the list with 145 arrests, followed by Shandong Province (118). Another 18 provinces registered double-digit arrests, ranging from 10 (Shaanxi and Tianjin) to 80 (Jilin). The remaining provinces saw single-digit arrests.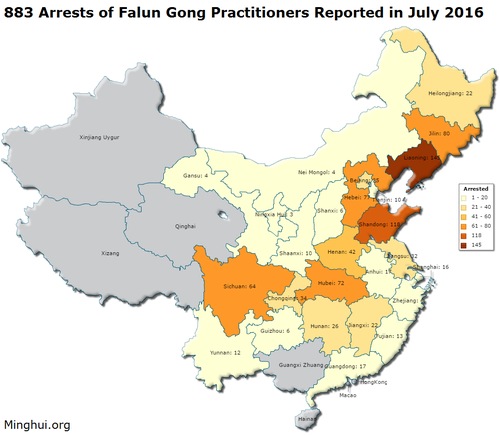 The 171 harassment cases took place within 20 provinces, with Sichuan leading with 30 cases, followed by Hebei (23) and Shandong (19). The rest of the regions registered harassment cases ranging from 1 (Gansu and Inner Mongolia) to 16 (Chongqing).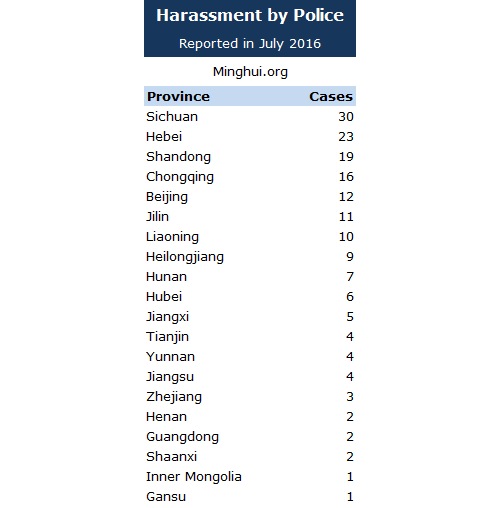 Practitioners targeted include architects, students, teachers, professionals, bank managers, and company executives. Both young and old were among the 1,054 cases.
90-Year-Old Harassed at Home
Mr. Pan Guangxing from Wanyu City, Sichuan Province was reading a Falun Gong book at home when a dozen agents broke in and tried to arrest him. The 90-year-old man demanded to see their IDs and search warrant, but only one person produced an ID. Wang Qiang, among those making the arrest, admitted that he was the head of the local Domestic Security Division.
One agent revealed that they targeted Mr. Pan because another practitioner named him after he was arrested for distributing Falun Gong handouts on a train. That practitioner disclosed that some of his materials came from Mr. Pan.
Mr. Pan ran out of his house to tell his neighbors about the police harassment. Someone called his son, who rushed back home to stop the police from taking his father away.
The officers confiscated all of Mr. Pan's Falun Gong books before leaving, but did not arrest him.
Homes Ransacked
Among the 1,054 cases, 218 practitioners (21%) had their homes ransacked and valuables confiscated. Thirty practitioners are confirmed to have had large sums of cash taken by the arresting officers. The amount of cash confiscated totaled 318,740 yuan.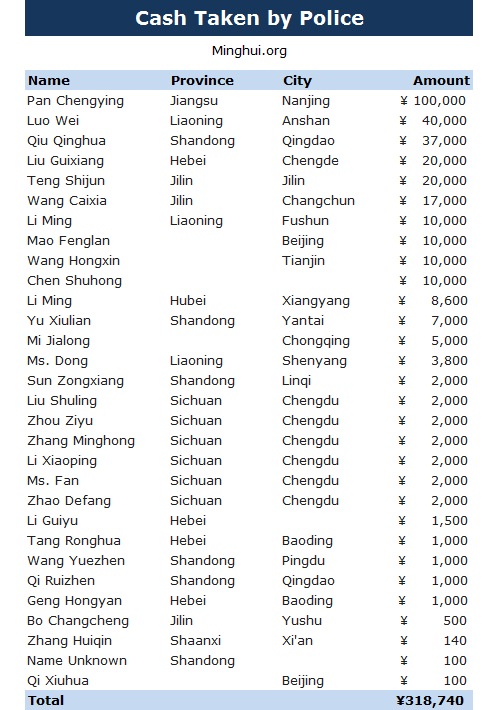 Hebei Woman's Passport Canceled
Ms. Wu Junyun is a retired teacher in her 70s residing in Pingquan County, Hebei Province.
She received a phone call on July 5 of this year and was told that her passport had just been canceled because she filed a lawsuit against Jiang Zemin. Ms. Wu demanded to know who the caller was, but the caller declined to give his name and said only that he was from the local Domestic Security Division.
Abused by Police
Many of the arrested practitioners in the 1,054 newly reported cases were subjected to various forms of abuse by the authorities, from brutal torture to forcible injection of unknown drugs. The elderly mother of two siblings (both practitioners) was injured by police while trying to seek their release.
78-Year-Old Disabled After Forcibly Injected with Unknown Drugs
Mr. Zheng Kaiyuan, 78, is a retired teacher from Hechuan District, Chongqing. He was arrested on June 12 of this year and taken to a local brainwashing center, where he was injected with an unknown drug. He soon experienced muscular atrophy, blurred vision, memory loss and weight loss.
The authorities released Mr. Zheng two days later, fearing that he would die at the brainwashing center. His condition kept worsening after he returned home. His entire body was in pain, especially in his head. He became bedridden and emaciated and had to be put on a liquid diet.
Repeated Persecution of Mr. Quan Wuzhou
Mr. Quan Wuzhou from Qinhuangdao City, Hebei Province was arrested on July 2, 2016 and detained at Qinhuangdao Mental Hospital for two months. The police demanded that his family pay 10,000 yuan per month for his "treatment."
Mr. Quan was shocked with electric batons and injected with unknown drugs that damaged his central nervous system.
His family found him a totally different person when they visited him two weeks later. He was very slow and appeared to suffer memory loss. His family was heartbroken that he could not recall even recent events.
Son and Daughter Arrested, Elderly Mother Injured by Police
Ms. Yuan Liqin from Xianyang City, Shaanxi Province was injured by police on June 1, 2016 when she sought the release of her son and daughter, who were arrested three weeks earlier for practicing Falun Gong.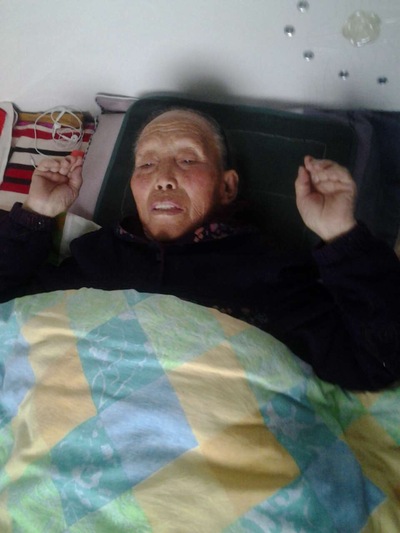 Ms. Yuan Liqin
Officer Lei Shaowei shouted at the 81-year-old woman, "Get out of here!" He grabbed her and threw her out of the office. When Ms. Yuan tried to get up, Lei kicked her, causing severe injuries to her abdomen.
Upon returning home, Ms. Yuan fainted multiple times. Two days later, she went into a coma and had to be rushed to the hospital.
Encouraging Signs Amid Ongoing Persecution
Some of the newly reported cases also showed encouraging signs. Instead of succumbing to threats and intimidation from authorities, some practitioners' family members exposed the illegal arrests to the public and called for people to help rescue the practitioners. In the meantime, they actively sought legal counsel to defend the practitioners' constitutional right to freedom of belief.
Ms. Guo Qiong from Hefei City, Anhui Province is one such case. She was seized from her home on the night of July 1 and driven straight to a neighboring city of Huangshan to be interrogated.
A group of officers took turns conducting a marathon interrogation that lasted until the morning of July 3, before which time Ms. Guo wasn't given any food or allowed to sleep.
Ms. Guo's husband Mr. Xu Benhong immediately sprang to action to rescue his wife. He notified local Falun Gong practitioners of Ms. Guo's arrest and hired a lawyer from Beijing to defend her.
The lawyer drafted a request to have Ms. Guo's case dismissed after he met with her on July 15. Mr. Xu then mailed more than 20 copies of the request to various government departments.
In the meantime, practitioners and supporters alike kept calling the police to inquire about Ms. Guo.
Mr. Xu picked up his wife on August 1. One officer admitted that they had to free Ms. Guo because they received so many phone calls seeking her release.