Imprisoned Man in Dire Condition, Denied Medical Parole
December 05, 2016 | By a Minghui correspondent in Heilongjiang Province
(Minghui.org) A Mishan City resident imprisoned for his faith is in dire condition, yet the prison authorities have refused to grant him medical parole.
Mr. Zhang Yutang was arrested in April 2014 for practicing Falun Gong, a spiritual discipline being persecuted by the Chinese communist regime. He was secretly sentenced to prison two months later, but a higher court overturned the verdict after his lawyer appealed the secret trial and sentencing.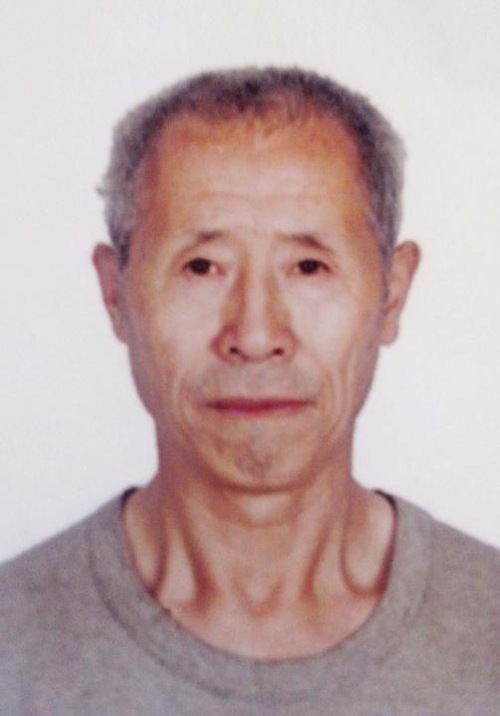 Mr. Zhang Yutang
The same trial court, which was ordered to retry the case, then denied the lawyer access to case files and prevented him from meeting with his client.
The retrial went through six hearings. Mr. Zhang appeared to have been drugged in one hearing and was brutalized in another hearing. The retrial concluded with the same guilty verdict against Mr. Zhang, whose exact sentence remains to be investigated.
Mr. Zhang's wife received a phone call from Tailai Prison on November 29, 2016, asking her to visit her husband in prison. She arrived the next day to see an emaciated man in dire condition.
Mr. Zhang told his wife that he once lost consciousness and remained in a coma for five days, yet the prison rendered him no medical attention whatsoever. Another time, he suddenly passed out while walking and tumbled all the way from the third floor to the first floor. His head became swollen, but again the guards did nothing to treat his injuries.
Guard Sun Guoyu refused to answer when Mr. Zhang's wife questioned why the prison did not inform her of her husband's condition earlier.
Related Reports:
Drugged During Earlier Hearing, Two Men Are Brutalized During Their Retrial for Practicing Falun Gong New Evidence Indicates Falun Gong Defendants May Have Been Drugged During TrialsCourt Suspected of Drugging Defendants During TrialJudge Halts Practitioners' Trial after Legal Procedures ViolatedJudge Obstructs Defense by Blocking Access to Case FilesHeilongjiang Province: Attorneys Arrested for Seeking to Meet with ClientsSeveral Recent Large-scale Arrests of Practitioners in Mudanjiang City; Three Attorneys Arrested